Commentary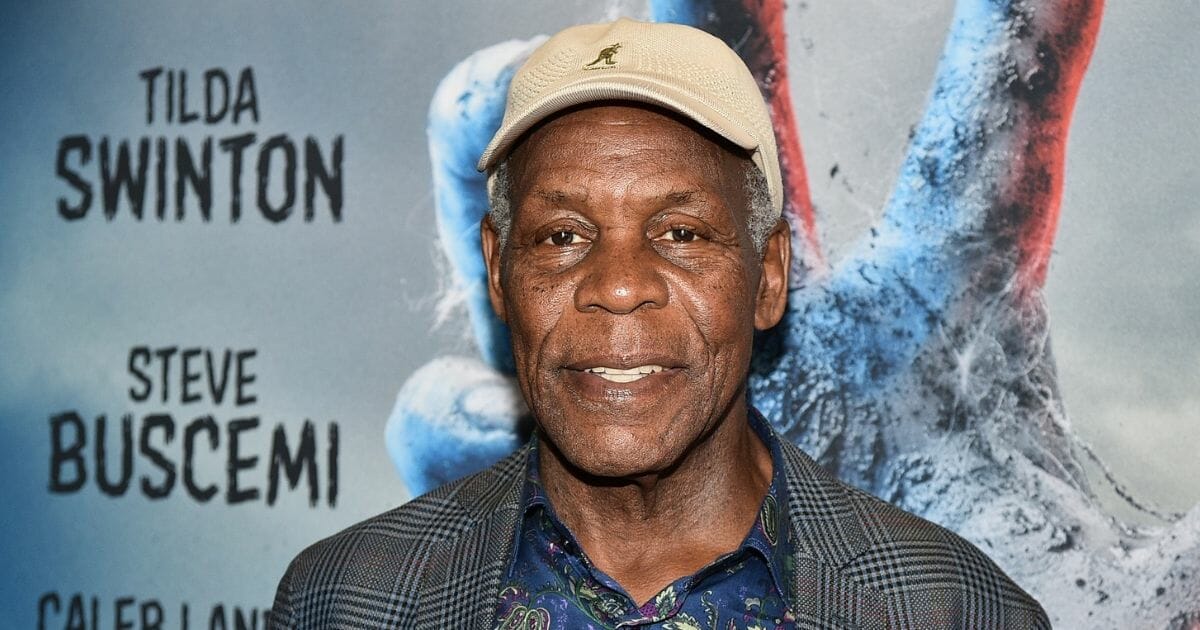 House Chooses Millionaire Actor To Argue for Slavery Reparations
It's hard to succinctly recapitulate how preposterous some of the new Democrat-led House of Representatives' hearings have been or will be. However, I think this might suffice: They're having a hearing on reparations and one of the two major parties giving testimony is a millionaire black actor.
There's so much to unpack there you almost feel lost. Reparations are a popular campaign issue with the Democrat presidential field — which may work in the primary stages, but the polls on the subject are aggressively bad. I'd wager any candidate who supported it and got the nomination would work as hard as possible to get America to forget about it.
The House of Representatives is a different animal. It's Democrat-led because the party of the left convinced enough suburban moderates that they were civil people who were not interested in the hyper-progressive stunting that a certain Democrat (read: Alexandria Ocasio-Cortez) might be interested in pursuing.
Advertisement - story continues below
So, have fun explaining this one, members of the House Judiciary Subcommittee on the Constitution, Civil Rights and Civil Liberties: On Juneteenth — June 19, celebrated as the day the slaves were freed — they'll hear from two prominent African-Americans on the issue of reparations. One of them is Danny Glover, an actor whose reported net worth is more than 400 times that of the average American.
The hearing, according to NBC News, is purported "to examine, through open and constructive discourse, the legacy of the Trans-Atlantic Slave Trade, its continuing impact on the community and the path to restorative justice."
The other speaker that day will be Ta-Nehisi Coates, the noted essayist whose "The Case for Reparations," a 2014 piece for The Atlantic, is credited with bringing reparations back into the American cultural discussion.
I don't agree with Coates, and I think his most famous piece is long on empurplement and short on concrete, workable solutions. However, if you're serious about informing yourself about both sides of the argument, "The Case for Reparations" is necessary reading.
Advertisement - story continues below
Why he would have to make the case for reparations in front of Congress after making, well, "The Case for Reparations" is anyone's guess and seems a bit supererogatory, but at least you can say he belongs there. He's an authoritative intellectual voice — one who I disagree with, mind you, but one nonetheless.
Danny Glover is an actor whose rather august wealth comes from the fact he appeared in the "Lethal Weapon" franchise and repeated a catch line about how he's too old for this kind of thing. Glover is also an "activist," mind you, which means he's like 95 percent of Hollywood except he's a bit louder about it. Just curious, though — where is this making the case for reparations?
Do you think reparations are a good idea?
Slavery, Jim Crow and the related horrors that surround them are a permanent stain on this country. You wouldn't find a soul in Congress who would disagree with those statements. It can certainly be argued the malignant echoes of that era last on until today.
However, the point that's going to be made June 19 is that permanent, irreparable damage has been done to the black community that can only be undone by a wealth transfer to African-Americans, no matter what their suffering may have been. This will be argued, in part, by an actor worth $40 million.
As I looked through coverage of this upcoming hearing, Afrocentric website The Root — which was quite enthusiastic over the upcoming hearing, as you probably guessed — may have managed to include the self-defeating snippet that best encapsulates why this will all end in tears.
Advertisement - story continues below
No, no, it's not the part where the writer mentioned this: "Former Democratic Rep. John Conyers of Michigan deserves all the credit for sowing the seeds for what could end up being a historic moment. He initially proposed the House Resolution 40 bill in 1989, which calls for a study of reparations, and presented it at every session until he stepped down in 2017." Uh, why'd he step down, pray tell?
Yes, that may be a fun [and telling] lapse of judgment, but I think things get really interesting when they quote Democrat candidate Julían Castro on why he believes in reparations: "I've said that if we compensate people under our Constitution if we take their property, why wouldn't you compensate people who actually were considered property?"
Any individuals who have been slaves here? Any former human chattel still living? Do we have a way of finding out who their descendants were? Is there any reasonable, targeted way of remunerating them?
No, of course not . And what we'll have on June 19 will be a rich actor and one of America's pre-eminent writers discussing why a massive wealth transfer that remains unpopular will somehow heal America's racial wounds — something I'm sure will go over well in suburban districts where the Democrats swore they weren't hard leftists or anything. I wish everyone involved good luck, but I think they could have all just saved themselves time by tweeting out a link for "The Case for Reparations."
Conversation