News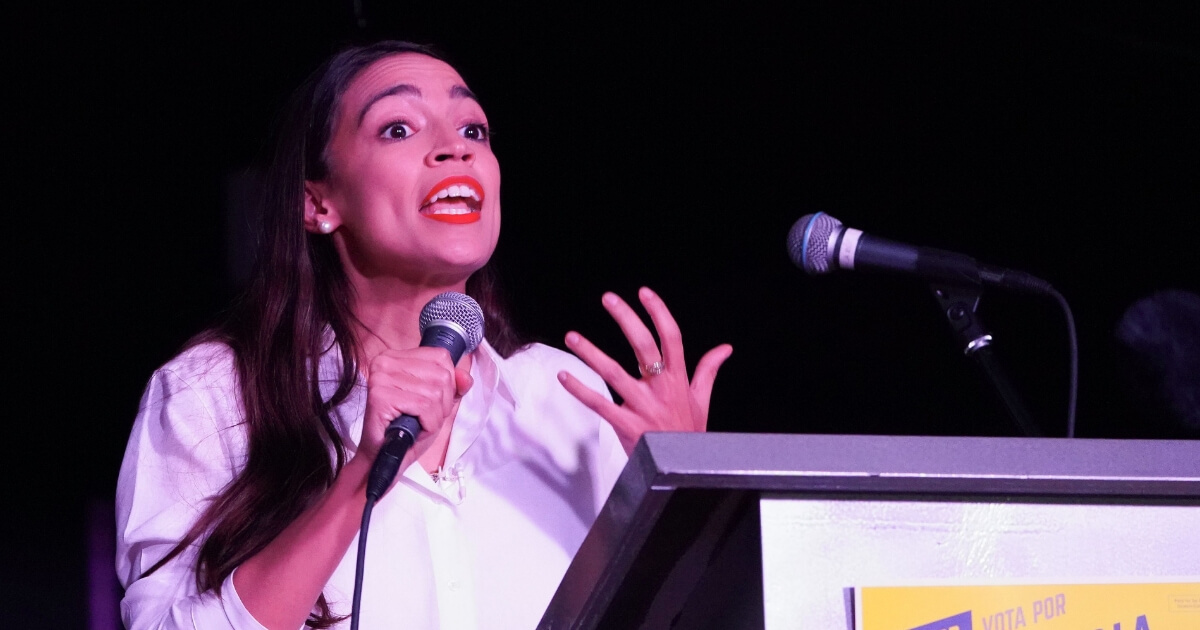 These Incoming Members of Congress Want Medicare for All
The House Medicare for All Caucus could count some new members when the 116th Congress convenes in January, although progressive candidates, on the whole, had a less-than-stellar performance on Election Day last Tuesday.
Democratic Rep.-elects Alexandria Ocasio-Cortez of New York and Deb Haaland of New Mexico and more winning progressive candidates campaigned on "Medicare for all."
The idea came to national attention because of Independent Vermont Sen. Bernie Sanders, who introduced a Medicare-for-all bill in Congress in September 2017, but there's still no hard and fast definition of Medicare for all. Candidates like Ocasio Cortez and Haaland touted iterations of the proposed single-payer system that caused many critics to question how it would be funded.
Advertisement - story continues below
"People often say, like, 'how are you going to pay for it?' And I find the question so puzzling, because, how do you pay for something that's more affordable?" Ocasio-Cortez said during an interview Nov. 1.
I believe in Medicare for all. Access to quality and affordable healthcare is a right, one that too many of our fellow North Texans have been denied for too long.https://t.co/9HWzLcVE6u pic.twitter.com/cHjdOkVVhH

— Colin Allred (@ColinAllredTX) January 27, 2018
Other Democratic Medicare-for-all candidates who won their elections Tuesday night and could jump on board the Medicare for All Caucus include:
Advertisement - story continues below
Pennsylvania Representative-elect Mary Gay Scanlon
Massachusetts Representative-elect Ayanna Pressley
Texas Representative-elect Colin Allred
Minnesota Representative-elect Ilhan Omar
Michigan Representative-elect Rashida Tlaib
But Medicare-for-all and a progressive candidacy did not prove to be a winning formula for many Democrats last Tuesday night. Democratic congressional candidates Katie Porter of California, Kara Eastman of Nebraska, Leslie Cockburn of Virginia and others lost their races after campaigning on progressive issues including Medicare for all.
Do you think Medicare for all is a good idea?
And many of the Medicare-for-all Democrats who won were campaigning in blue districts, or even ran unopposed like Pressley.
In fact, the Democratic incumbent she beat during the primaries, Marc Capuano, was a member of the House's Medicare for All Caucus founded in July.
Other members of the caucus, which had 66 original members, include Democratic Reps. Maxine Waters of California, Pramila Jayapal of Washington, Tim Ryan of Ohio and Jerry Nadler of New York.
Advertisement - story continues below
Outgoing members include Democratic Reps. Jared Polis of Colorado and Keith Ellison of Minnesota.
Researchers have found that a Medicare-for-all plan like Sanders's could cost as much as $42 trillion over a 10-year period.
A version of this article appeared on The Daily Caller News Foundation website.
Conversation