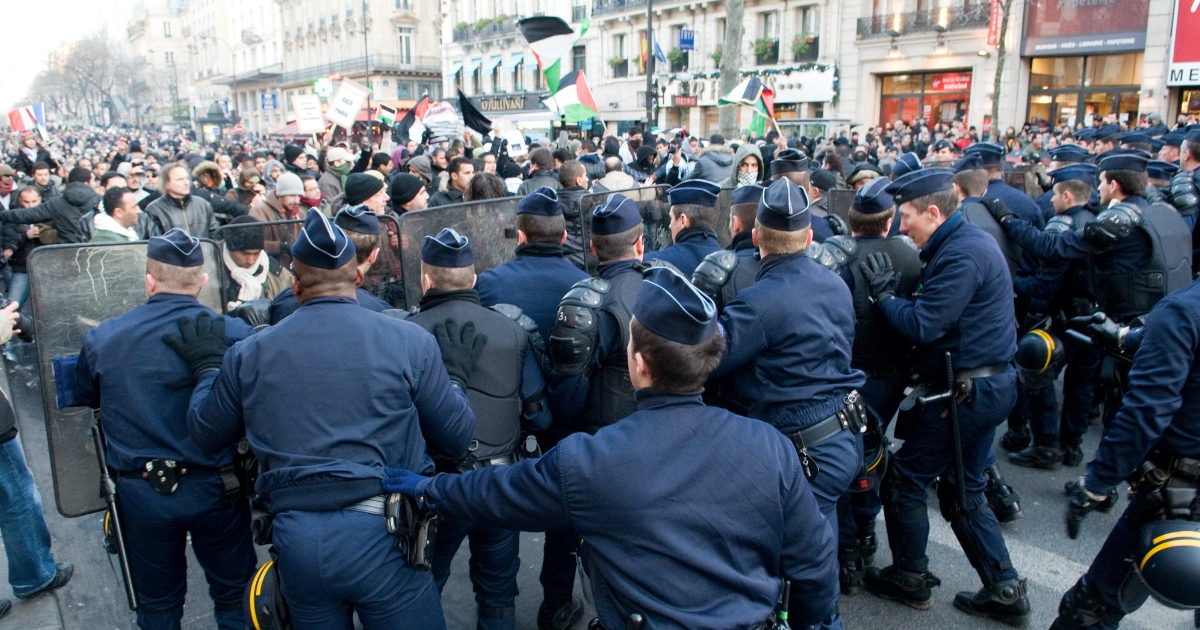 Irish Lecturer Slaughtered in France for 'Insulting' Muhammad
A Pakistani national stabbed an Irish lecturer to death Wednesday in Paris, telling responding police he attacked because the lecturer "insulted the Prophet Muhammad."
The attacker, identified by authorities only as Ali R., was seen talking with lecturer John Dowling outside Pôle Universitaire Léonard de Vinci where Dowling taught English before he brandished a steak knife and stabbed the lecturer in the throat and chest.
Police arrested Ali, a former student of the university, on the scene, where he confessed to stabbing Dowling 13 times because he believed that the lecturer spoke ill of Muhammad.
Advertisement - story continues below
Ali also confessed to harboring a grudge against Dowling ever since he failed his exams and was kicked out of the university in September 2017.
"He came to France two years ago to join the management school, but did not pass his first year," said prosecutor Catherine Denis, according to the Daily Mail.
"Since then he had been returning to the college, and had become unwanted to the point that he was not allowed in any more."
Ali claimed that Dowling disrespected Muhammad by showing a drawing of Muhammad to his English class, though students interviewed by authorities said they did not remember such a drawing ever being shown.
Advertisement - story continues below
"He produced a drawing, which he showed off in class, insulting the Prophet Muhammad," Denis quoted Ali as saying.
Denis also said evidence suggests Ali was not linked to any terrorist group, but was simply a devout follower of Islam and an "obsessive patriot" of the Islamic Republic of Pakistan.
Do you think this stabbing is evidence of radicalization?
"We don't have proof of radicalization, but rather a feeling that we're dealing with someone who is very religious, very pious, very practicing," Denis said.
Authorities said Ali renewed his residency permit and bought the steak knife at a shop near the university shortly before the attack.
He will be indicted Friday.
Advertisement - story continues below
Pascal Brouaye, head of the university, said the school has received an overwhelming outpouring of support and condolences since the attack.
A version of this article appeared on The Daily Caller News Foundation website.
Conversation