Commentary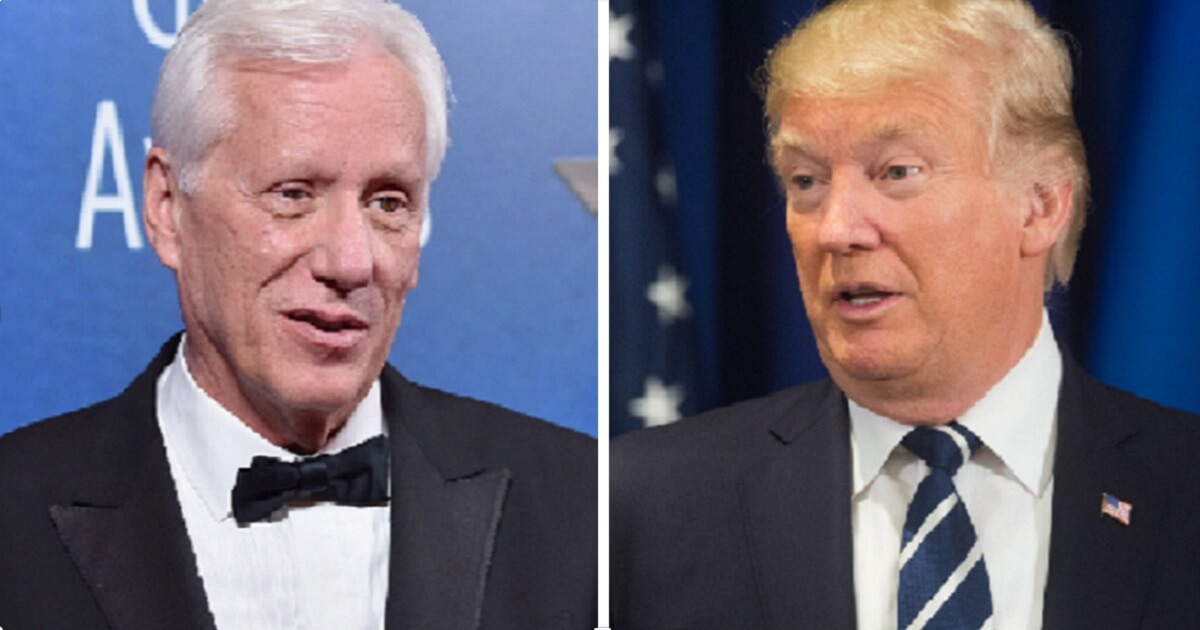 James Woods Nails 'The Most Troubling Aspect' of Latest BuzzFeed Fiasco
BuzzFeed News is still standing by its story that President Donald Trump's former attorney Michael Cohen told investigators for the special counsel that Trump told him to lie to Congress.
Special counsel Robert Mueller's office, for its part, has said that the report's "description of specific statements to the Special Counsel's Office, and characterization of documents and testimony obtained by this office, regarding Michael Cohen's Congressional testimony are not accurate."
We'll likely find out just how wrong BuzzFeed got it only when Mueller's report is released — whenever that event, much delayed, may occur. In a tweet, BuzzFeed News editor-in-chief Ben Smith seemed to argue it could just be an issue of some smaller aspect of the piece. Given the rarity of any statement from the special counsel's office involving reporting into the investigation, I'd wager it was probably something more than that.
Advertisement - story continues below
Either way, the fact is that BuzzFeed almost certainly got it wrong in some major aspect of its reporting. Whatever it was, conservative actor James Woods noted what he thought was the biggest problem with the miss.
"The most troubling aspect of repeated #FakeNews fiascos like the recent Buzzfeed gaffe is the undermining of faith in what little real journalism, if any, remains in the political sphere," Woods tweeted Saturday.
The most troubling aspect of repeated #FakeNews fiascos like the recent Buzzfeed gaffe is the undermining of faith in what little real journalism, if any, remains in the political sphere. https://t.co/0bRJrujRXm

— James Woods (@RealJamesWoods) January 19, 2019
Advertisement - story continues below
Woods linked to a column by Harvard Law professor Alan Dershowitz for Fox News, who wrote that the BuzzFeed News report was part of a "get Trump" mindset among the press.
"As soon as I read the explosive BuzzFeed News report alleging there was evidence that President Trump had directed his former attorney Michael Cohen to lie to Congress, I was very suspicious," Dershowitz wrote at Fox News.
Do you agree with James Woods?
"Even before the Office of Special Counsel Robert Mueller issued a statement Friday night saying that the BuzzFeed account was 'not accurate,' I wrote an op-ed for the New York Daily News raising questions about whether there was actually credible evidence that Trump suborned perjury or obstructed justice by telling Cohen to lie to lawmakers.
"It seemed obvious that there were no smoking gun emails containing any such direction from the president. Nor would there be eyewitnesses to any such alleged conversation."
And, now that the special counsel had come out and said that the report was "not accurate," Dershowitz wrote that it was yet another example of the mindset among Trump's opposition: "despite the obvious weakness of the BuzzFeed report, many members of the 'get Trump at any cost' brigade were busy digging Trump's political grave and getting ready to dance on it soon after the BuzzFeed report became the focus of massive news coverage," he wrote.
Advertisement - story continues below
"Prominent congressional Democrats speculated about impeaching President Trump or calling for his resignation — and made plenty of false analogies to the articles of impeachment that had been drafted in the Nixon case.
"As is typical of the 'get Trump' media, wishful thinking took the place of thoughtful analysis and journalistic skepticism," he continued. "The anti-Trump pundits have been wrong so often that the only people who persist in believing them are Trump opponents who dream of seeing him forced out of office and maybe even winding up in prison. By any objective standard, these self-appointed media 'experts' have lost all credibility."
Last September, a survey from Knight/Gallup found that most American adults had lost trust in the news media over the last decade. That included nine in 10 Republicans.
So, what was to blame for this?
Advertisement - story continues below
The Columbia Journalism Review did a moderately nuanced piece on the poll, but here was (unsurprisingly) the very first culprit they suggested: "Is this decline in trust related to the repeated attacks on 'the lying media' by President Trump and his supporters, who like to describe the press as 'the enemy of the people?' That kind of analysis is beyond the scope of the latest Knight/Gallup study, but it has to be part of the backdrop."
The idea that the reverse was actually true — that the distrust is fed by repeated, baseless attacks by the media on Trump and his supporters — was never seriously considered.
However badly it may have botched the story on Cohen being instructed to lie to Congress, it's fair to say that BuzzFeed botched it — the same website, remember, that published the now thoroughly debunked "Trump dossier" back in 2017.
The special counsel's office, after all, isn't in the business of running damage control for Donald Trump. Therefore, if you want a snapshot of how erosion of trust in the media occurs, the story still up at BuzzFeed News and BuzzFeed is still defending it.
Advertisement - story continues below
It remains to be seen just how long that's the case on both accounts. Either way, James Woods is right on the money when it comes to why Americans — and especially conservatives — distrust the media.
Conversation