Commentary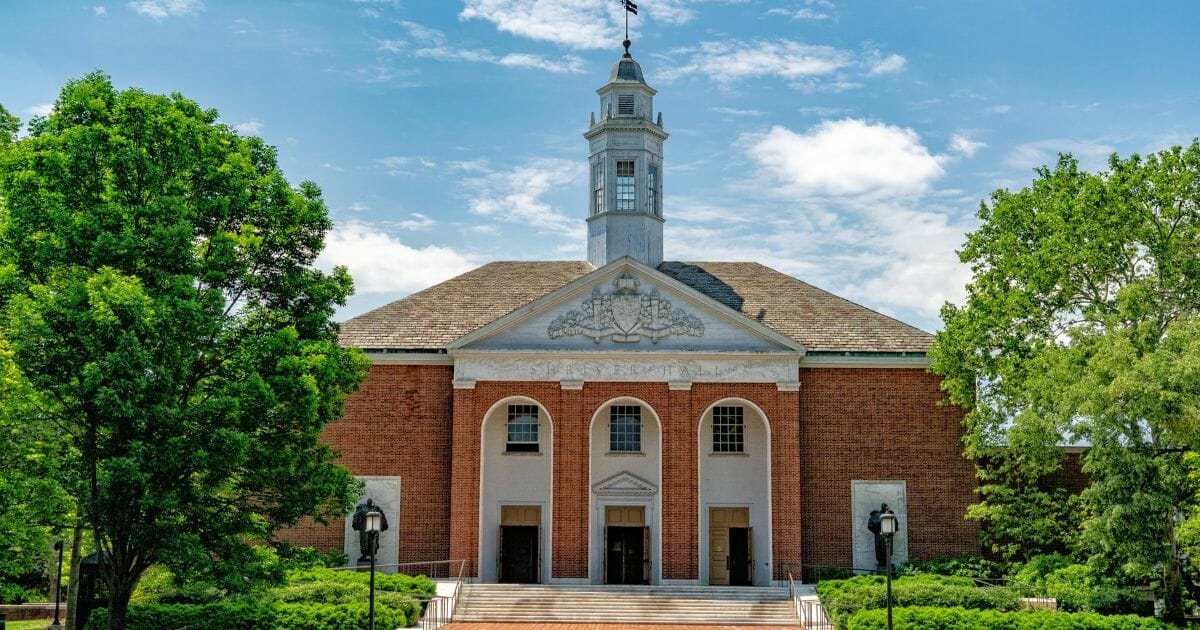 Johns Hopkins Professor Fired for Standing Up To Leftist Campus Thugs
College student activists have claimed another victim: Daniel Povey, an associate professor of speech and language processing, was fired by Johns Hopkins University after attempting to stymie the efforts of student protesters.
In April, activists from an organization called Students Against Private Police barricaded themselves inside Garland Hall, Johns Hopkins' main administrative building, to protest the university's decision to create a private campus police force, The Washington Free Beacon reported.
In a bid to access school servers housed in the building's basement, Povey used a pair of bolt cutters to cut through chains on the building's doors.
Advertisement - story continues below
According to Povey's version of events (posted on his personal website), protesters carried him out of the building after he gained entry.
On Aug. 8, Johns Hopkins fired Povey. Vice Dean for Faculty Andrew S. Douglas explained the university's decision in a letter (that Povey also posted on his website).
"As a faculty member at Johns Hopkins University, you created a dangerous situation that could have ended in serious harm to our students, yourself, and others in the community," Douglas wrote, citing Povey's forceful entry into the building.
"You acted in deliberate defiance of the administration's directives. You have flagrantly and unapologetically violated JHU directives and your actions have endangered the University community. Further, you stated you feel no remorse or regret for your actions," the administrator continued.
Advertisement - story continues below
"Your own account of events based on your oral and written statements provides more than sufficient grounds for immediate termination, and we are hereby terminating your appointment with the University."
Povey explained his actions to The Washington Free Beacon.
Do you think Johns Hopkins was justified in firing Povey?
"I was the main person in charge of managing the servers in the basement of that building, which are used by me and a large group of researchers in CLSP [Center for Language and Speech Processing]," the former professor told that outlet.
"That morning I was told the situation could last for weeks, and during that time we would have no physical access to the building. Servers were already starting to crash, and I felt it would not be long before our whole research infrastructure was unavailable."
In a lengthy post on his site, Povey argued that "essentially I am being fired for what might have happened, while the students are getting off scot free for things that actually did happen."
Advertisement - story continues below
"They actually made false allegations against me, both in public (on Twitter) and to the university authorities. They actually attacked me and hurt me; many of you saw the big scratches on my back. They also threw a lot of punches at the people with me," he added.
Povey blamed the "double standard" on the university's politically correct culture.
"I'm not an idiot," he wrote. "I know that as a person who demographically ticks all the 'oppressor boxes', I would have to be severely punished for opposing [SAPP]."
Though Povey's actions may not be defensible on their own merit, he makes a valid point: His employer appeared all too eager to fire a professor who dared to stand up to angry protesters — something that university administrators were too timid to do themselves.
Conversation