Commentary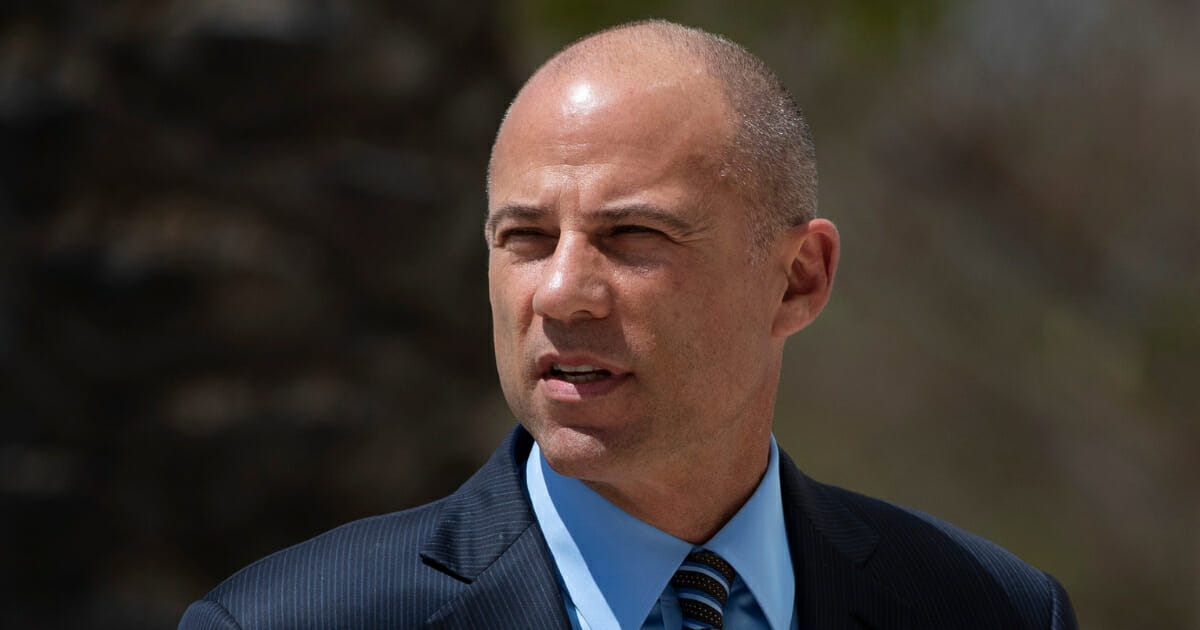 Justice: Fed. Grand Jury Buries Avenatti in 335 Years Worth of Charges
It wasn't too long ago that Michael Avenatti was seen as a presidential contender by the left — and certainly in his own eyes.
The high-powered west coast lawyer became a bit of a household name after he advanced porn star Stormy Daniels' claims against President Donald Trump. The liberal media, which has never met a Trump opponent they didn't like, quickly fawned over the tough-talking attorney.
"Michael Avenatti Is Winning the 2020 Democratic Primary," a Politico headline declared in September.
Advertisement - story continues below
"Even if Avenatti has little chance of winning the nomination, he could still wreck the 2020 Democratic race," the piece declared. "In fact he's already doing it, by using his considerable media skills and political instincts to frame the contest around how far Democrats should go when wielding power."
It didn't age well. Just seven months later, Avenatti is still making headlines, but for a very different reason. Like the "Russian collusion" narrative, the plan to use Daniels to derail or impeach the president has fallen apart, and so has her lawyer's future prospects.
He won't be anywhere near the 2020 race. In fact, it will now be a miracle if he doesn't end up in prison.
"In a sweeping expansion of the criminal charges against Michael Avenatti, a federal grand jury has indicted the Los Angeles lawyer on 36 counts of fraud, perjury, failure to pay taxes, embezzlement and other financial crimes," the Los Angeles Times reported on Thursday.
Advertisement - story continues below
The liberal attorney had already faced charges of attempting to extort millions from Nike. Instead of bowing to his demands, however, the athletic company called the FBI. Now things have gone from bad to worse for the disgraced lawyer.
"Avenatti stole millions of dollars from five clients and used a tangled web of shell companies and bank accounts to cover up the theft, the Santa Ana grand jury alleged in an indictment that prosecutors made public Thursday," reported The Times. "One of the clients, Geoffrey Ernest Johnson, was a mentally ill paraplegic on disability who won a $4-million settlement of a suit against Los Angeles County."
Do you think Avenatti will serve time in prison?
The anti-Trump figure is accused of receiving that money via wire transfer, but then hiding it from the disabled man for years. In other alleged cases, Avenatti took millions in settlements on behalf of clients, but concealed the money to use it for luxury purchases like private jets.
The man who seriously considered running for president just months ago may have also defrauded the American people through tax evasion.
"Michael Avenatti allegedly stole from his clients, and he stole from the IRS," said top Internal Revenue Service investigator Ryan L. Korner.
Advertisement - story continues below
"The money was used to fuel a lavish lifestyle that had no limits, including making mortgage payments on a multimillion-dollar home in Laguna Beach and purchasing a private plane," the IRS criminal investigator continued.
All told, the charges against Avenatti could put him behind bars for decades, if not life. If he received maximum sentences, it would amount to 335 years in prison.
His response to all this? Claim that he's being targeted as part of a conspiracy.
"Along the way, I have made many powerful enemies," he claimed on Twitter after his arrest, although his entire social media account has since been locked from view. "I am entitled to a FULL presumption of innocence and am confident that justice will be done once ALL of the facts are known," he posted."
Advertisement - story continues below
True enough, he does have the presumption of innocence, but the situation does not appear to be doing him any favors. It's also unlikely that Avenatti will fare well in the court of public opinion, which is particularly harsh for hypocrites.
It doesn't get much more hypocritical than a self-obsessed attention seeker claiming that he takes on fraudsters, only to be credibly accused of fraud. "For over 18 years, I've been fighting on behalf of Davids versus Goliaths, some of the largest corporations in the world, con men, fraudsters," Avenatti boasted to ABC News last year.
Yes, nothing quite says "David versus Goliath" like allegedly stealing money from a paraplegic. What a hero!
And all the while, liberals fed his ego. They acted as if he was a miracle worker for taking on Trump, reality and facts around the case be damned. They were blinded by their own biases and frustrations.
Advertisement - story continues below
With almost no questions asked, all that was necessary for liberals and the establishment media to hail a now-accused criminal as a 2020 savior was that he was the enemy of their enemy — and they seem to have learned no lessons from that shortsightedness.
Conversation