Op-Ed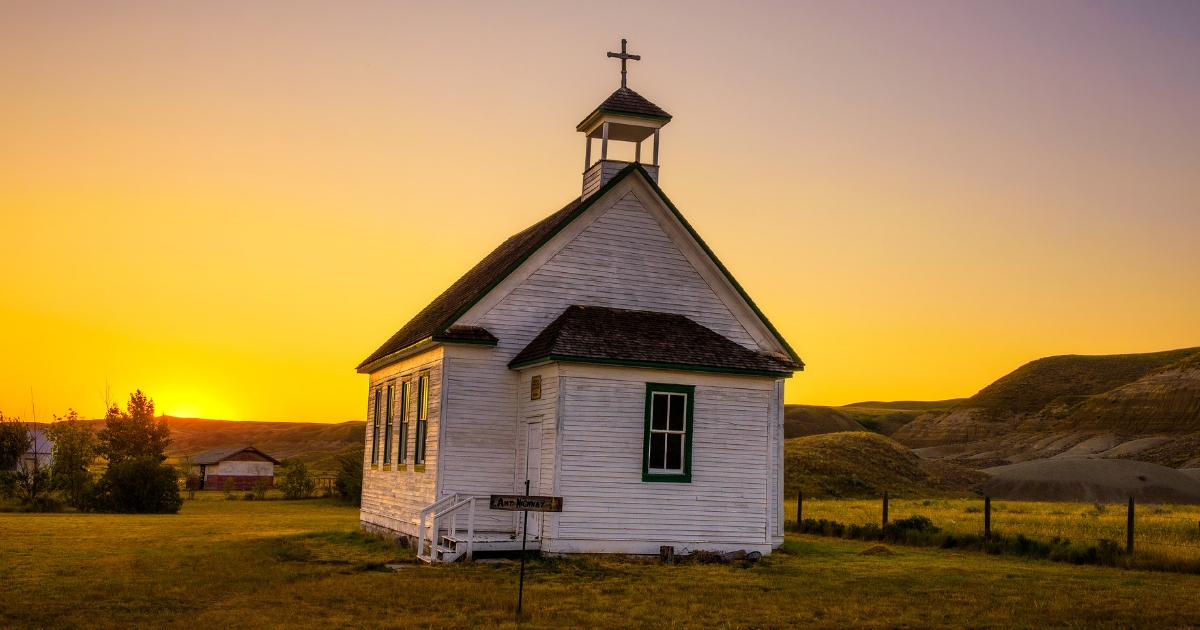 Op-Ed
Going to Church And Doing Good Things Doesn't Get You to Heaven
Did you know that you can't do one single thing to earn your way into heaven or earn your way into God's good graces? Going to church won't do it. Feeding the poor won't do it. Staying faithful to your spouse won't do it. You can't earn God.
So if we can't earn his kindness, how do we know if we're square with him? Said a little differently, how do we know that we're on his good side, especially if doing stuff He likes doesn't get us there? Is it all just a guessing game?
Well, first, God doesn't have a good and a bad side. He is all good in all ways at all times. But more to the point, He's not interested in what we can do for Him nearly as much as He's interested in what He can give us.
Advertisement - story continues below
It's easier to think about this if we use a human example. Think about the kids you have, had, or will have. Imagine one of them at 9 years old a few days before Christmas saying to you, "Would you please get me (insert whatever the most popular kids' Christmas present this year is)? If you'll do that, I'll be glad to re-roof the house, talk to your boss about that promotion you want, and do your taxes."
You'd laugh out loud, you'd think it was sweet that the little guy wanted to help you, and you'd never, ever take him up on any of his offers. Why? Because first, he's wholly incapable of doing anything to actually help you. And second, you want to give him gifts simply because you love of him, not because of anything he can do for you. In other words, he can't earn your love, and it wouldn't matter to you even if he could.
Our relationship with God is like that. We can't earn his gifts or favor. They're free, and they're free because He loves us.
Believe it or not, eternal life — being right with God and having a place in heaven — is a free gift. In the Bible, Romans 6:23 says, "The wages of sin is death, but the gift of God is eternal life through Jesus Christ."
Advertisement - story continues below
So, God's Word tells us that eternal life is a gift from God, something He gives us freely. In fact He makes it plain throughout scripture that we can't earn it, and it is a gift that none of us deserve because of our works or how good a life we have lived.
Ephesians 2:8-9 says, "For by grace are ye saved through faith; and not of yourselves; it is the gift of God. V9; Not of works lest any man should boast."
Did You Know Just Going to Church & Doing Good Things Doesn't Get You to Heaven?
Galatians 2:16 says "Knowing that a man is not justified by works of the law, but by faith of Jesus Christ, even we that have believed in Jesus Christ, that we might be justified by faith of Christ, and not by the works of the law, for by the works of the law shall no flesh be justified."
So, in the verses above we see that God is telling us plainly that no one will receive eternal life by their good works or by the keeping of the law (10 Commandments).
In another of these pieces we considered God asking each of us, "Why should I let you into heaven?" If your answer was based on being a good person — maybe doing something like more good things than bad things, going to church, being baptized, helping the poor, or any combination of things that amount to being a good person or doing good works — God's Word is very plain that won't work. No man will be justified (made right with God) or receive eternal life because of good works or keeping of the law.
Advertisement - story continues below
The Bible is chocked full of similar verses. God wants us to understand that we cannot be good enough or work our way to heaven.
Romans 3:28 says, "We conclude that a man is justified by faith apart from the deeds of the law."
In fact, in Isaiah 64:6 God tells us that our righteousness (the best we can be) to Him isn't any better than filthy rags.
He didn't say that to make us feel terrible about our efforts to live like He wants us to. He said that to help us understand that even our best isn't good enough.
Advertisement - story continues below
That 9-year-old might try his best to do your taxes, but at the end of the day those forms aren't going to be much more than a pile of useless paper and wasted ink.
If you want to quit trying to earn God's acceptance on your own, now's the time to stop depending on what you do and instead just accept his gift by turning your life over to him.
Pray something like this, "God, I'm a sinner, I've done wrong, and I need you to save me. I can't save myself, so I trust You to save me now and forever. Come into my heart, forgive my sin, make me Your child, and save me Lord Jesus. I give my life to you. I don't ask for a sign or a feeling. You told me if I asked that you would save me — I stand on your word. Now help me to live for you."
If you prayed that prayer and meant it, God has come into your life and saved you. You now have the rock-ribbed assurance from his Word that He will never leave you or forsake you. "These things have I written that ye may know…"
Advertisement - story continues below
If you just asked Christ into your life, our friends at Love Worth Finding ministries would love to rejoice with you and send you some free literature to help you get started in your Christian life.
You can call them at (901) 382-7900 or write to them by email or
Love Worth Finding Ministries
P.O. Box 38300
Memphis, TN 38183
The views expressed in this opinion article are those of their author and are not necessarily either shared or endorsed by the owners of this website. If you are interested in contributing an Op-Ed to The Western Journal, you can learn about our submission guidelines and process here.
Conversation