News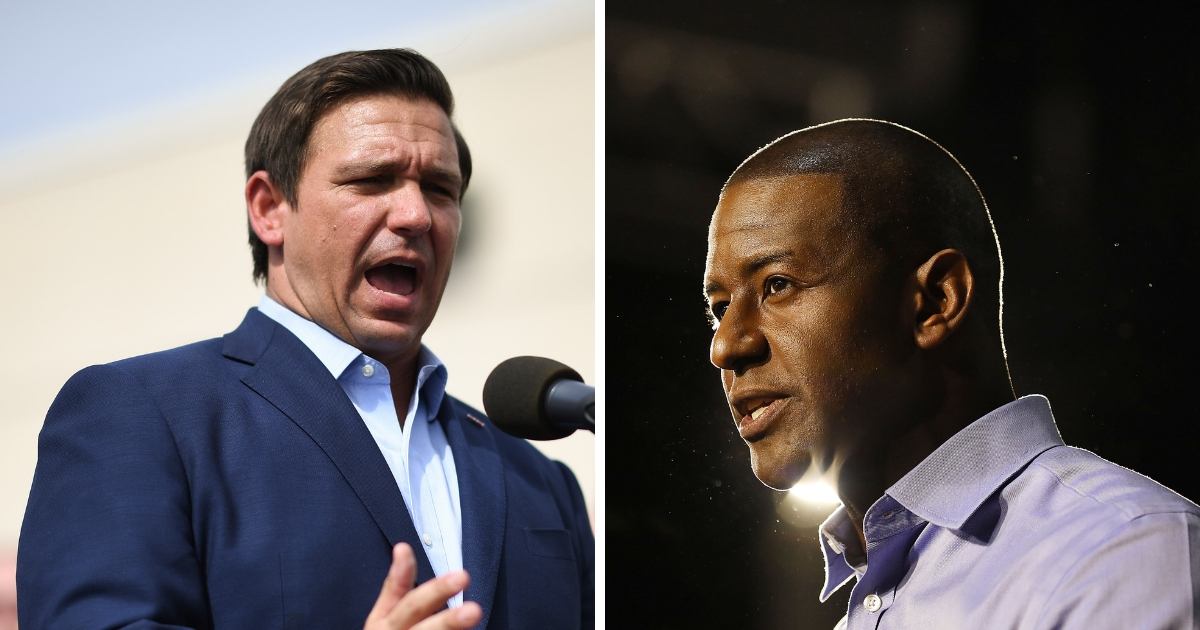 Left Pulls Out Race Card, Rants About 'White Supremacy' After Losing Close Race
Republican Ron DeSantis won the Florida gubernatorial race against Democrat Andrew Gillum Tuesday night, prompting reporters at liberal publications to assertion that he'd lead a racist campaign.
Huffington Post reporter Zach Carter called DeSantis's campaign "nakedly raicst."
The DeSantis campaign was perhaps the most nakedly racist campaign in a very racist election cycle.

— Zach Carter (@zachdcarter) November 7, 2018
Advertisement - story continues below
Buzzfeed and HuffPo author Jordan Zakarin said DeSantis won despite being outed as a "white supremacist."
The idea of Ron DeSantis winning after running as a mini-Trump, being outed as a white supremacist and being helped by horridly racist robocalls…. well, I already had no faith in Florida, but damn, that would suck.

— Jordan Zakarin (@jordanzakarin) November 7, 2018
Advertisement - story continues below
Vice author Max Berger called DeSantis' campaign "openly racist."
Even if openly racist Ron DeSantis pulls through in Florida, the passage of amendment 4 could shift the politics of the state for generations.

Re-franchising millions of voters will give Democrats a much better shot going forward. https://t.co/Sd8zyCQa6K

— we will outlive them ?? (@maxberger) November 7, 2018
Mic author Alex Berg said that DeSantis' victory shows that "white supremacy and racism" have a hold in this country.
DeSantis pretty much calling Gillum a "monkey" and leading anyway sums up the hold that white supremacy and racism have on this country in 2018. #electionnight

— Alex Berg (@itsalexberg) November 7, 2018
Advertisement - story continues below
DeSantis first came under fire for racism when he told Florida voters not to "monkey up" the state's economic success with the policies Gillum espoused.
Do you think the "race card" is overused in politics?
Gillum, a black man, harped on the word "monkey" as racist throughout the election.
A version of this article appeared on The Daily Caller News Foundation website.
Conversation