Commentary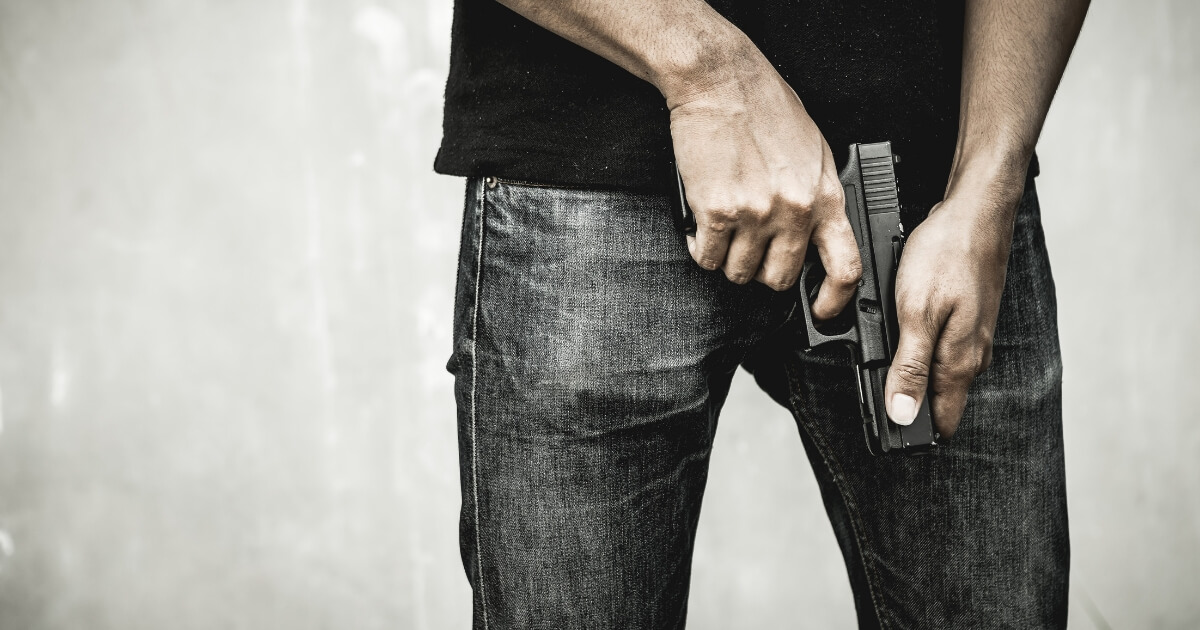 Leftist Narrative Gutted as Handgun Murders Drop Once States Allow Constitutional Carry
By now you've heard the narrative so often, you probably have it memorized: Guns cause crime. More regulation and layers of laws are the go-to "solutions" after every tragedy. But does it work?
The data says no. In fact, the violent crime rate in America has dropped dramatically since 1990 even while gun ownership and concealed carry permits surged. Now, yet another key data point suggests that "common sense gun laws" may not make so much "sense" after all.
As Breitbart News journalist AWR Hawkins recently pointed out, a dozen states now allowed "permitless carry," which means that any law-abiding citizen can carry a concealed handgun without an additional license.
Advertisement - story continues below
Letting Americans exercise the Second Amendment without state permission? The horrors! If you bought into liberal anti-gun narratives, the only possible result is Wild West lawlessness and people shooting their grandmothers.
No. Actually, violent crime is taking a nosedive.
"There are currently 12 states where the Second Amendment is the only concealed carry permit a resident needs: Alaska, Arizona, Idaho, Kansas, Maine, Mississippi, Missouri, New Hampshire, North Dakota, West Virginia, Wyoming, and Vermont," Hawkins explained.
"And FBI crime stats for Alaska, Arizona, and Wyoming — three states that abolished their permit requirements years ago — show that murders with handguns decreased once the permit requirement was eradicated."
Advertisement - story continues below
Other states on the list are more recent adopters of constitutional carry, so gathering enough data to chart the results will take more time. Still, the numbers are looking good: The year Mississippi enacted permitless carry in 2015, for example, there were 253 murders. In 2016, it went down 238.
This may not be a huge drop, but it shows that constitutional carry of firearms doesn't trigger mass violence.
Do you support "constitutional carry" in your state?
It's the same story nationwide. "Violent crime stayed essentially flat last year, according to statistics just released by the FBI," NPR reported. "Those crimes were down by 0.2 percent last year."
That's good news for residents in South Dakota, who could see permitless carry come to their state soon after the new Republican governor-elect takes office.
"After years of unsuccessful attempts, supporters of legislation that would allow people to carry concealed handguns without a permit in South Dakota anticipate revived prospects once GOP Gov.-elect Kristi Noem takes office in January," The Associated Press reported.
Advertisement - story continues below
"There are a lot of Republicans that are very excited to have a conservative governor. I think under a new governor (concealed carry legislation is) very likely to pass," state lawmaker Lynne DiSanto told the AP.
With all the evidence showing that more guns in the hands of responsible citizens are linked to less crime, you'd think more liberals would be open-minded about the prospect. After all, it's the left that claims to champion data-driven decisions and the scientific method.
When trend lines clearly suggest that concealed carry doesn't lead to murder but often prevents it, why would those data-loving liberals keep putting their feet down?
The answer, frustratingly, might be that gun control has always been less about the guns and more about control. When it comes to liberty, however, more and more states are realizing that the Constitution is all the concealed carry permit they need.
Conversation