Commentary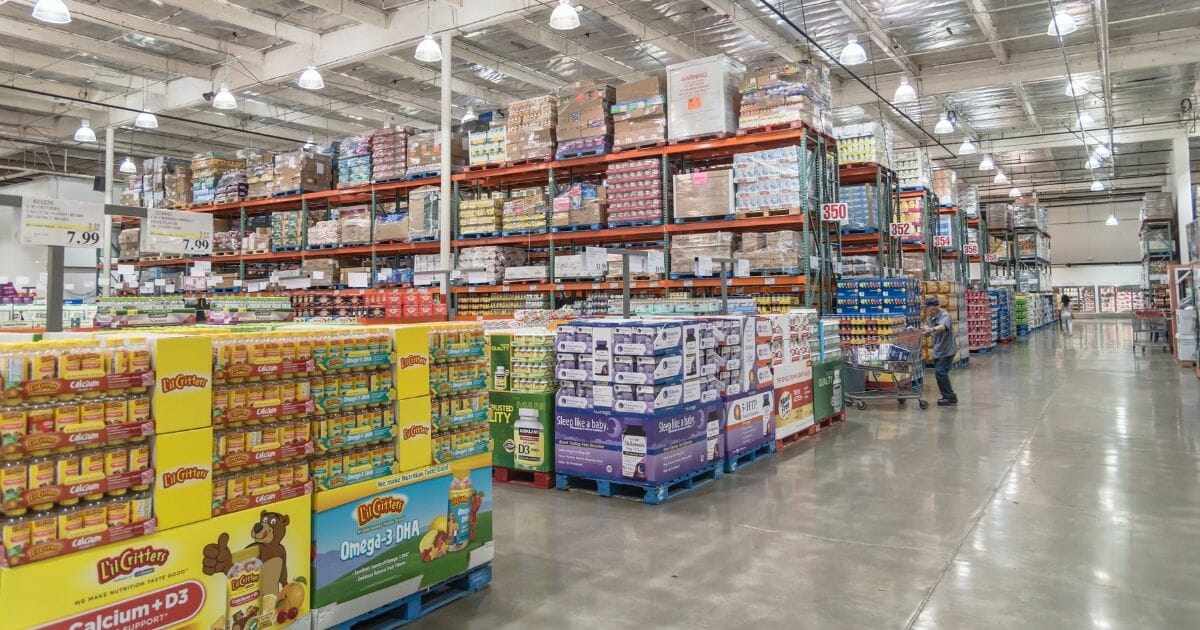 It 'Looks Like Costco'... Border Patrol Official Shreds Media Narrative on Detainees' 'Poor Conditions'
Call it a tale of two narratives: as the political battle over the border heats up, two different versions of events clash.
On Wednesday, a high-ranking Border Patrol official pushed back against claims that detainees who entered the country illegally aren't getting the care that they need, and went on the record to say that the government is doing its best in a tough situation.
"Brian S. Hastings, chief of the Border Patrol's law enforcement operations, said shocking claims by lawyers who visited facilities and said children were going without necessities were distorted," The Washington Times reported.
Advertisement - story continues below
Hastings appeared before the Senate Homeland Security Committee to answer questions about how detainees were being cared for after they enter U.S. custody — questions that intensified after an attorney named Sarah B. Fabian recently testified that the government wasn't legally obligated to provide soap or beds for the detainees.
The Border Patrol chief told senators that necessities like soap and toothpaste have long been provided at border facilities and suggested that Fabian's comments had been misrepresented.
Supply rooms are stacked so high with blankets, soap and other goods that it "frankly looks like Costco," Hastings testified to legislators. "We are providing those things now. We have been and we will continue to."
"We provide three meals, hot meals a day, and snacks are unlimited," the Border Patrol official said.
Advertisement - story continues below
But liberal lawmakers were unconvinced. Democratic Sen. Maggie Hassan of New Hampshire grilled Hastings and implied he wasn't telling the truth.
"There is a huge disconnect between your testimony and what we're hearing," she said.
Do you support more strict border and immigration enforcement?
"You should understand that I am a member of the bar of Massachusetts and New Hampshire. I hold attorneys to very high standards. I doubt very strongly that any attorney would be fabricating this information."
Setting aside the bizarre chest-puffing over the possibility that politically-motivated lawyers might bend the truth, Hassan represents much of the left today. Democrats act shocked and outraged by the treatment of migrants at the border, all while avoiding responsibility for failing to fix the situation when they held power for years.
That's the real story. Instead of taking action, the left seems much more interested in wagging fingers and blaming the president. It's almost as if they'd rather use the issue for political points than deal with the underlying problems.
Advertisement - story continues below
The ever-shifting liberal narrative is a damning indictment. Just months ago, Democrats and the establishment media insisted that there was no crisis at the border, declaring it was manufactured by the Trump administration to rally the president's base.
Now Democrats are comparing Immigration and Customs Enforcement facilities to concentration camps, while other liberal lawmakers like Hassan are blasting the Border Patrol for how they're handling the flood of migrants.
Suddenly the toothpaste supply is a crisis for the first time in two years?
The left is playing a political shell game,one that will only intensify as the 2020 election draws closer. But while both sides squabble about the amount of supplies at border facilities, the only one who seems to be making progress on securing the border is Donald Trump.
Advertisement - story continues below
The time for pretending that illegal immigration is under control has passed. If the left truly cares about overcrowded migrant facilities, they should begin by admitting that there's a migrant problem.
And the chances of that happening are unfortunately pretty low.
Conversation