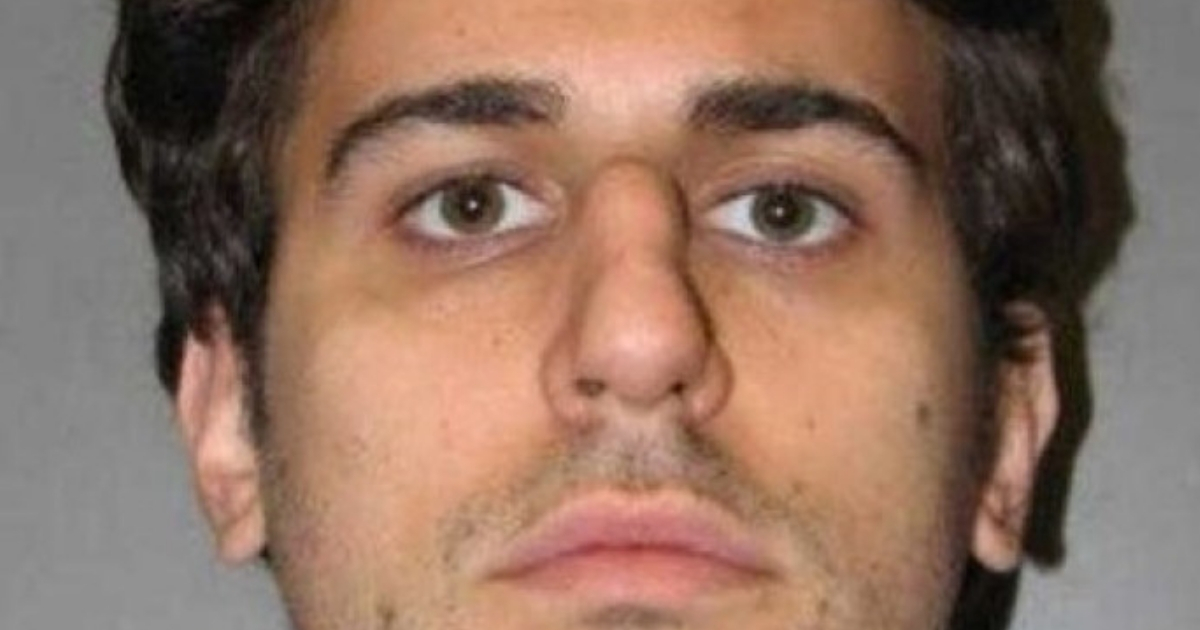 Man Arrested After Allegedly Vandalizing Chick-fil-A with Political Messages
A Maryland man has been arrested for vandalism of a Chick-fil-A restaurant and a Jewish synagogue after being caught on camera allegedly committing the crimes.
WJLA-TV in Washington, D.C., reported that Eric Sponaugle, 30, allegedly left messages spray painted on the fast food chain and religious organization's property with negative comments about their perceived views on homosexuality and Palestine.
Chick-fil-A employees found black permanent marker was used on the drive-thru menus, glass window and brick facade when they arrived to work on Sept. 7.
Advertisement - story continues below
The comments drawn on the eating establishment included, "Can't pray the gay away," "Homophobia Kills!!" "Homophobic scum," and "Blood is on Your Hands."
Also included in the graffiti rant was the assertion that, "This company hates gays! Conversion therapy is torture for LGBT youth. Chick-fil-A's profits go toward torturing children."
NEW: Alleged vandal targets Chick-fil-A and B'nai Shalom in Olney, mocking the popular chain restaurant & religious institution for their perceived religious views on homosexuality & Palestine.

e.g. 30yo Eric Sponaugle allegedly changed #chickfila sign to read:

"We Hate Gays!" pic.twitter.com/BRc2KbKC3i

— Kevin Lewis (@ABC7Kevin) October 2, 2018
Sponaugle is also suspected of a previous incident in which the words on the restaurant's outdoor sign were rearranged to read, "We Hate Gays!"
Advertisement - story continues below
In addition to the restaurant's damage, the B'nai Shalom synagogue — located less than a mile from the Chick-fil-A in Olney, Maryland — had the banner outside its building vandalized as well.
"Justice for Palestinian people NOW!! Israel is a fascist apartheid state! … What will your legacy be? … Genocide?" was written on the banner, the TV station reported.
Do you support Chick-fil-A because it is a Christian company?
Police distributed a description of the vandal based on images captured by surveillance cameras. Sponaugle was spotted by a patrol officer five days later and arrested.
Local news reports say the 30-year-old suspect is unemployed and lives with his parents, but presented an Oregon identification card and said that he is sometimes homeless.
Reached by phone by WJLA, Sponaugle wouldn't comment on the allegations made against him, but said in a text message to the station that he agreed with the message the vandal left at Chick-fil-A.
Advertisement - story continues below
"Chick-fil-A's well-documented history of using its profits to the detriment of LGBTQ youth is unconscionable and should not be ignored," he said.
Sponaugle added that while he applauds the "quote-unquote vandal for attempting to bring attention to these horrific abuses, I believe that this is a rather facile form of protest and that their energy would be better spent on more concrete activism."
If convicted, Sponaugle could face up to six years in prison and be subject to an $11,000 fine for the four charges of defacing religious property, as well as malicious destruction of property.
His next court appearance is scheduled for Nov. 9.
Conversation