Op-Ed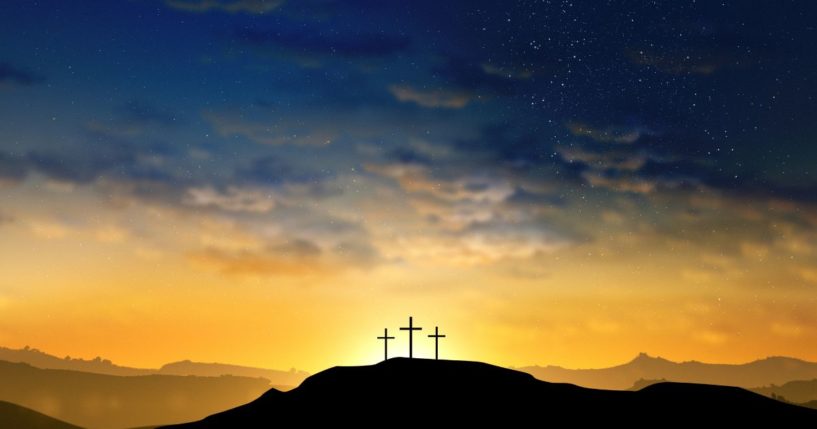 Op-Ed
Mark Driscoll: Is There Any Hope for Our Dying World?
Because of technology, we now know what is happening around the earth… and it's terrifying.
Despite all the wars we wage, elections we hold, dollars we spend and tears we shed, people have lost hope.
A recent Gallup report said that most people believe we are living in the last days of humanity. Recent reports from Pew Research and the Centers for Disease Control and Prevention said that even the youngest generations, who have their entire lives to look forward to, are struggling with an unprecedented mental illness epidemic of everything from depression to debilitating anxiety and suicidal ideation.
Advertisement - story continues below
The only hope for this world and your life is not found in this world. We need God to enter into our lives, which is why Jesus Christ came to earth.
Jesus' defeat of death shows us what awaits those who follow him in this life, through death and into eternal life.
This life is as close to hell as a follower of Christ will experience, and there is a future reward for and healing from all the pains, problems and perils of life forever. Only this long view of life gives us the courage and purpose to live a hope-filled life.
You must trust someone, and you should trust Jesus Christ. He said six things that no other major leader has ever said.
Advertisement - story continues below
Jesus said he was from heaven and visited the earth. "I have come down from heaven" (John 6:38).
Jesus said he alone is the one true God and was killed "because you … claim to be God" (John 10:33). No other religion has its founder declaring himself to be God.
Jesus said he alone was completely sinless, inviting anyone to disprove his perfection. "Which of you can truthfully accuse me of one single sin?" (John 8:46)
Jesus said that he alone could forgive sin, which puzzled the religious leaders because "who can forgive sins but God alone?" (Mark 2:5, 7-8)
Jesus promised to defeat death as proof that he is the only God. "He began to tell them about the terrible things he would suffer, and that he would … be killed, and that he would rise again three days afterwards" (Mark 8:31).
Jesus said he is the only way to heaven. "I am the way and the truth and the life. No one comes to the Father except through me" (John 14:6).
This weekend, the largest and most diverse global movement of any kind in world history will assemble as the church celebrates the resurrection of Jesus Christ from death. This Easter, the best thing you can do is attend a local church and learn more about him.
There is hope, and his name is Jesus Christ!
To learn more about Jesus Christ and his resurrection, please read this free e-book.
The views expressed in this opinion article are those of their author and are not necessarily either shared or endorsed by the owners of this website. If you are interested in contributing an Op-Ed to The Western Journal, you can learn about our submission guidelines and process here.
Conversation