News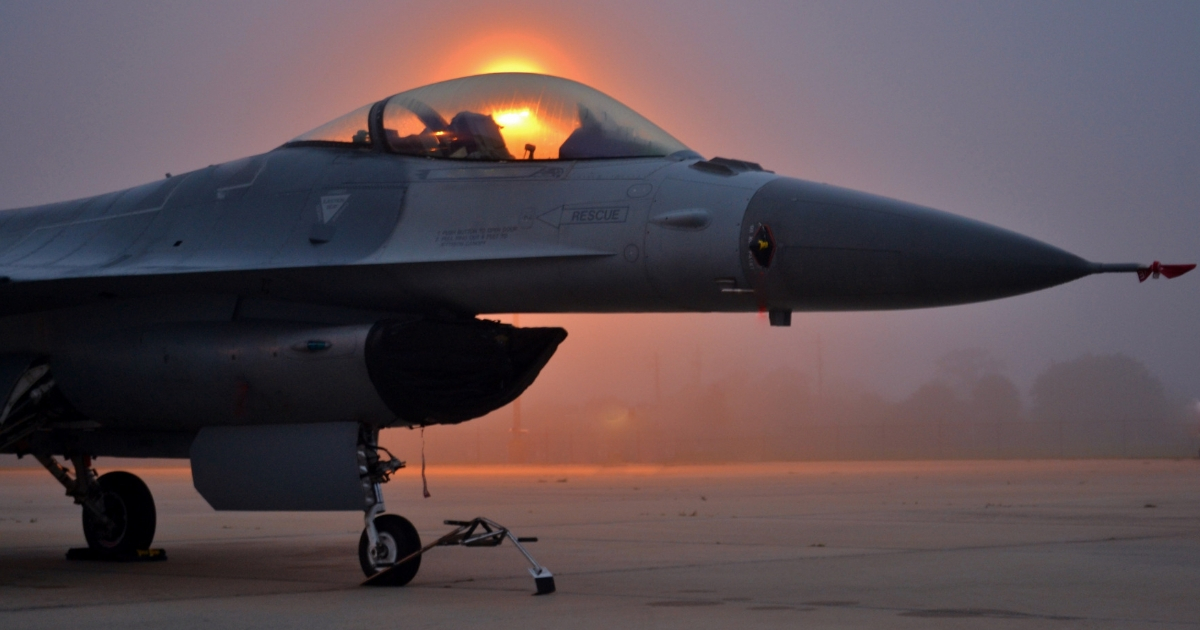 Mattis Issues Unprecedented Fighter-Jet Readiness Order
Defense Secretary James Mattis wants America's fighter jets ready to rumble.
Mattis has ordered the Air Force and Navy to have the mission readiness of each of four key types of fighter jets increased to 80 percent. The Sept. 17 memo setting the goal singled out the F-35, F-22, F-16 and F-18 jets, Defense News reported.
The most recent readiness data from 2017 showed that 71.7 of the Air Force's fighters were ready for action on any given day. One of those jets, the F-22, was at only 49.1 percent readiness.
Advertisement - story continues below
Readiness has also been an issue for the Navy. In August, Navy Secretary Richard Spencer said this year started with 241 mission-capable jets but had increased to 270 by the late summer.
Vice Adm. DeWolfe Miller, chief of Naval Air Forces, recently estimated the F/A-18 Super Hornet fleet is at about 50 percent readiness, according to Military.com.
In his memo, Mattis said "budget constraints and shortfalls in aviation squadrons across the force" have led to "systemic underperformance, overcapitalization and unrealized capacity."
"For change to be effective and efficient, we must focus on meeting our most critical priorities first," Mattis wrote.
Advertisement - story continues below
Miller noted that readiness had been eroding, and cannot be fixed instantly.
"We didn't get here overnight, and we're not going to get out of here overnight," Miller said.
Is it Obama's fault that readiness declined?
Last month, a Government Accountability Office report said that of 12 aircraft surveyed in the years from 2011 to 2016, nine did not meet readiness goals.
"The Air Force and Navy are operating many of their fixed-wing aircraft well beyond their original designed service lives and therefore are confronted with sustainment challenges," the report said.
Todd Harrison, an analyst with the Center for Strategic and International Studies, said the goal Mattis set might be attainable, but "it's going to be difficult to do it and to sustain it."
Advertisement - story continues below
"If you can get the mission availability rate up — and sustain it — then you don't need as many aircraft," Harrison said. "For example, a squadron of 20 aircraft with a 60 percent availability rate is equivalent to a squadron of 15 aircraft with an 80 percent availability rate. You can effectively grow the force without adding planes."
Mattis reminded the armed services that the private sector might offer some clues.
"I am confident in our department's ability to generate additional capacity from our current aircraft inventory, alongside the commercial aviation industry's sustainment of high availability rates," he wrote. "As we seek to achieve our goals, we can learn from the industry's benchmarks for measuring speed, cost and mission capability, as well as its best practices for implementing a sustainable, Department-wide system."
Mattis noted that while he was targeting some weapons, he expects higher readiness across the board in all parts of the military.
Conversation