News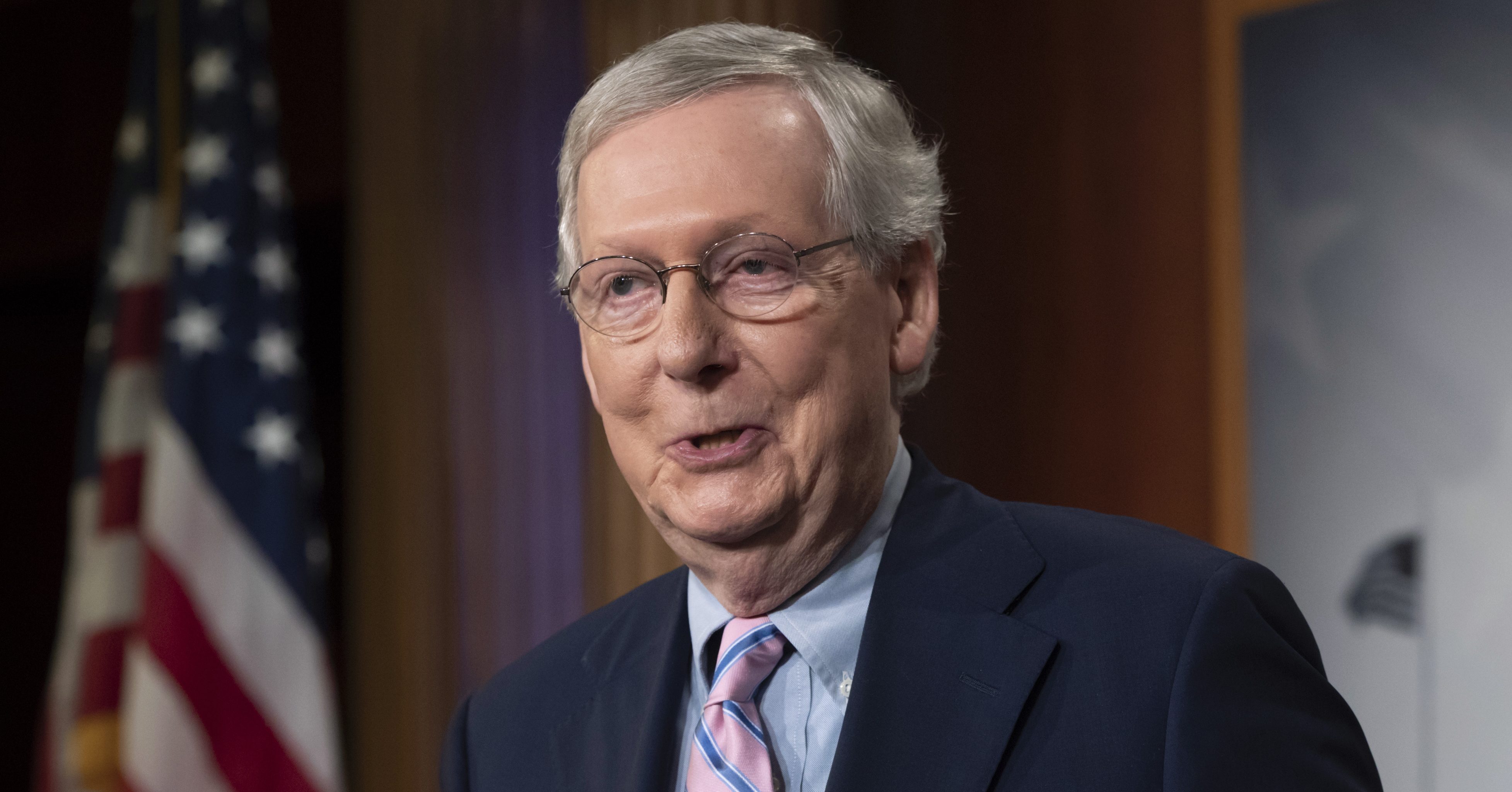 McConnell Was Prepared To Stand By Kavanaugh to the Bitter End, If Necessary
Senate Majority Leader Mitch McConnell says he never would have pulled the plug on Brett Kavanaugh over the allegations of sexual misconduct because the Supreme Court nominee deserved an up-or-down vote — even if it failed.
McConnell said in an interview Saturday with The Associated Press that Kavanaugh also wanted to see it through to the finish. Besides, the court fight was firing up Republican voters ahead of the midterm elections in ways the GOP leader said he couldn't have imagined.
"Judge Kavanaugh was entitled to an up-or-down vote. His reputation was in tatters over this. So in fairness to him it needed to happen," McConnell told the AP. "You can understand that. I think we owed it him."
Advertisement - story continues below
But McConnell did have a Plan B in mind to quickly pivot to a new nominee if there wasn't enough support in the Senate for Kavanaugh.
"I will tell you, had we not succeeded, the president and I fully intended to fill the seat before the end of the year," McConnell said.
The Republican leader said he was talking with political strategists a day before Saturday's vote to confirm Kavanaugh and they told him voters were more excited by the court fight than by any other issues. Republicans had expected that the GOP tax cuts, passed last year, would be their marquee achievement heading into the fall midterms.
"It's energized our base going into the election in a way we had not been able to figure out how to do prior to this," McConnell said. "The base is on fire," he said. "I never predicted this."
Advertisement - story continues below
Kavanaugh faced allegations from three women of alcohol-fueled sexual misconduct from his younger years, when he was in high school and college. The judge strenuously denied them. But other accusations and rumors were circling as voting was delayed for an additional FBI investigation.
"This wasn't going to get any better," McConnell said. "We needed an end date."
Do you think this issue will have a lasting effect on Republican voters?
He also wanted enough time to restart the clock if they needed a new nominee. But it didn't come to that. Kavanaugh was confirmed Saturday with a 50-48 vote in the Senate.
"This ended up being a pretty happy ending for us," he said.
Confirming conservatives to the courts has been a project for McConnell ever since President Donald Trump was elected. He found a fast friend in White House counsel Don McGahn, who led the process. Kavanaugh is now Trump's second nominee to be seated on the high court, and the Senate has approved more circuit court judges this session of Congress than any other.
Advertisement - story continues below
"It's a big day for the country, a big day for the administration and a big day for the Republican Senate," McConnell said. "It is, I have to admit, a great sense of accomplishment here. This is the single most important thing, among a lot of good things, the Senate majority has been able to do. This is top of the list."
So how did he celebrate once it became clear Friday the nominee had the votes for confirmation?
He went home and watched a football game by himself. "My wife was out of town," McConnell said.
The Western Journal has reviewed this Associated Press story and may have altered it prior to publication to ensure that it meets our editorial standards.
Conversation