News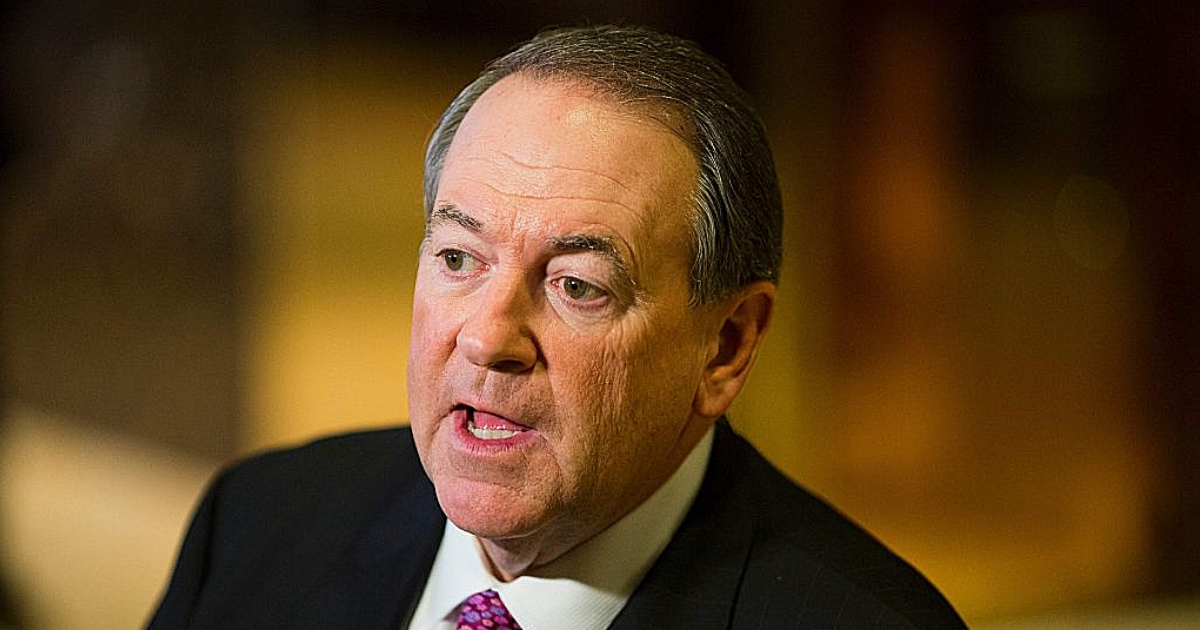 Mike Huckabee Calls Out the Media and Celebrities for Being Hypocrites on Immigration
Former Arkansas Gov. Mike Huckabee accused Hollywood and the media of immigration hypocrisy on "Fox & Friends" Tuesday, and asked how many of them "lock their doors at night."
Huckabee said the media went out of their way to downplay the "invasion" of illegal immigrants at the southern U.S. border and lacks the "integrity" to admit they were wrong.
"They have no honesty, they have no integrity to be able to say that what they said was wrong. They were adamant in saying there is no invasion," Huckabee said.
Advertisement - story continues below
"They went after the president and said he was a liar — called my daughter (White House press secretary Sarah Huckabee Sanders) a liar for saying those things, challenged (Trump) in a press conference.
"But of course, you'll never hear them get up and say 'we were wrong,' because they've never felt it."
Huckabee asked how many media personalities lock their front doors and said none of them have sponsored a struggling migrant or offered to help pay their expenses.
"Here's what I'd like to know: How many of those folks in the media who say these things, how many of them lock their doors at night? How many of them are sponsoring one of the immigrants who are coming in?" he asked.
Advertisement - story continues below
"How many of them are saying 'I'll sponsor — I'll take them into my home. They can stay with me until they find work and I'll pay for their expenses and I will take care' … how many? How many of the celebrities are doing that? I have not heard of a one. When they're willing, then that's different."
Huckabee insisted on a middle-ground approach to immigration but said an open borders policy is out of the question and would pose a serious risk to American citizens.
Has the media been guilty of underestimating the dangers of the caravan?
"I think there's a way to balance this," he said. "It doesn't have to be either-or. It should be both. Take care of people who are truly seeking asylum who are in danger. That's what we do as a country and we're a good country.
"But you don't just say, 'Doors are open. Anyone come in.' It doesn't matter if you're waving the flag of another country. If you actually hate America but you want to come here for all of its benefits,  no, we have no obligation to open the doors for that."
Content created by The Daily Caller News Foundation is available without charge to any eligible news publisher that can provide a large audience. For licensing opportunities of our original content, please contact licensing@dailycallernewsfoundation.org.
Advertisement - story continues below
A version of this article appeared on The Daily Caller News Foundation website.
Conversation