News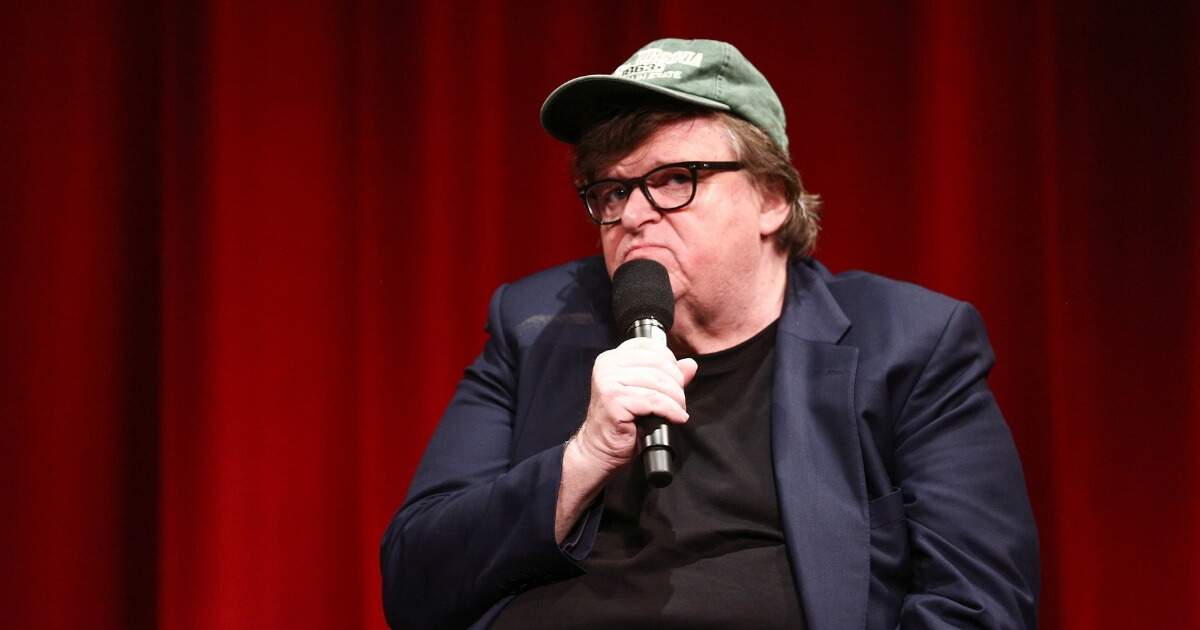 Moore's New Film Bombs Days After He Threatens Canada Relocation
First, Michael Moore threatened to go north. Then his film went south.
The filmmaker whose cinematic indictment of the Bush administration, "Fahrenheit 9/11," released his latest documentary this weekend to a nation that shrugged off its arrival.
"Fahrenheit 11/9," an attack on President Donald Trump, brought in only $3.1 million from 1,719 theaters, according to The Hollywood Reporter. Pre-release estimates of its opening take ranged in the area of $5 million to $6 million.
Advertisement - story continues below
That's a far cry from the $23.9 million he made from 868 locations when his anti-Bush film debuted in 2004.
Moore had been bracing for his film to become so successful that he would face intense political persecution, and said that if life becomes bad for him in America, he would move to Canada, according to Global News.
"(Trump) absolutely hates democracy, and he believes in the autocrat, in the authoritarian," Moore said earlier this month.
"I want us to survive this, but I can't make any guarantees that that's what's going to happen. We're in a bad place. We're on the precipice of some very awful stuff," he said of America.
Advertisement - story continues below
Reviewers and those distributing the film had different outlooks.
"We're optimistic," says Briarcliff distribution head Steve Bunnell. "The idea was to have the movie play everywhere before the midterm elections."
Should Michael Moore just stop making these films?
"I think audiences are reacting positively to the fact that Moore isn't just talking about Trump," Bunnell also said, according to TheWrap. "He also talks about the Democrats and Obama and even has some criticism for them, too. I think the people who saw this movie are going to encourage others to see it, and it's going to become more topical as the election gets closer."
However, writing about the movie for Forbes, Scott Mendelson wrote that, "in terms of theatrical revenue over its opening weekend, it's something of a whiff."
"I'd argue that Moore's motives in making the movie were less about spreading the word through its contents than in using the film's publicity tour to get the word out on the various news/media outlets," Mendelson said.
Advertisement - story continues below
UP IN FLAMES: Michael Moore's New Anti-Trump Movie 'Fahrenheit 11/9' Crashes And Burns At Box Office https://t.co/5Enj6FIjTc

— The Daily Wire (@realDailyWire) September 23, 2018
Another reviewer said Moore didn't take his eyes off of himself long enough to see anything else.
"We live in a middle-of-the-road country, and that bothers Michael Moore because he's a secret hipster; he doesn't want to acknowledge how morally fuddy-duddy most people are. 'Fahrenheit 11/9' would be better if it didn't romanticize the new wave of progressive action (which, incidentally, I believe in) as if it were the second coming," wrote Variety's Owen Gleiberman in his review of the film.
In a separate column about Moore's lack of box office success, Gleiberman said Moore has lost his touch.
Advertisement - story continues below
He said Moore's new film was "all over the place: thumbing its nose at Trump, detouring into a dead-serious exposé of the Flint poison-water scandal, then building to a revelation of how the Trump administration is threatening to trash democracy even more than many liberals think."
"If you stay with the movie, it all adds up, but for long stretches you have to indulge its stream-of-opinionizing form. That makes it feel like something less than a bull's-eye. And the point of this weekend's box-office numbers is that people can't stay with something they aren't even bothering to see," he wrote.
Conversation