News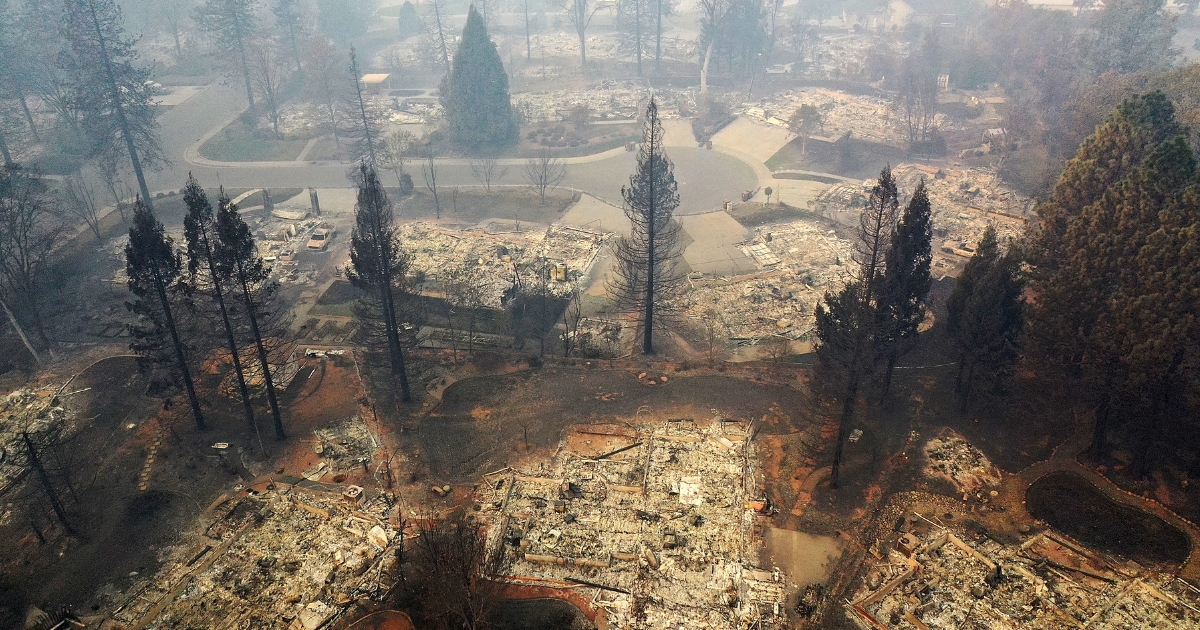 Sheriff's Office Announces Nearly 300 People Are Missing in California Wildfires
Nearly 300 Californians are unaccounted for as the Camp and Woolsey wildfires continue to burn across the Golden State, The San Jose Mercury News reported Thursday.
The Butte County Sheriff's Office released a list with 297 names of missing people Wednesday night.
Hours before the new list was released, Butte County Sheriff Kory Honea said just 29 names would be added to the earlier list of 101 missing people.
Advertisement - story continues below
The sheriff attributed the sudden jump in the number of missing to dozens of people calling in and reporting family members, friends and neighbors still missing Wednesday, according to The Mercury News.
"We are trying to get this information out as best we can," Honea said Thursday morning, according to The Mercury News. "It's a fluid situation. We can't wait until the list is perfect. We think it's more important to get the names out there and try to identify people who others think are missing."
Most of the missing lived around Paradise, California, a town of about 27,000 that is all but destroyed after the Camp Fire swept through the area.
Most of the missing are also above the age of 65.
Advertisement - story continues below
Hundreds of searchers and 22 cadaver dogs are canvassing the wreckage of the Woolsey and Camp fires looking for human remains.
U.S. Interior Secretary Ryan Zinke and Federal Emergency Management Agency Director Brock Long visited California to meet with Democratic Gov. Jerry Brown and emergency officials and survey the wreckage left by the wildfires Wednesday.
Some of the devastation in Paradise, CA. The Camp Fire destroyed the town. I'm told this isn't even the worst of it. pic.twitter.com/ynJVhWI28O

— Secretary Ryan Zinke (@SecretaryZinke) November 14, 2018
"We'll be here for several years working this disaster," Long said at a press conference after surveying Paradise, according to NBC News.
Advertisement - story continues below
"The infrastructure is basically a total rebuild at this point," he said. "You're not going to be able to rebuild Paradise the way it was."
The Camp Fire is the most deadly wildfire in California history. The fire has wiped out more than 9,000 houses and commercial buildings.
It had burned 140,000 acres and was 40 percent contained by Thursday morning, according to the state fire agency Cal Fire.
Content created by The Daily Caller News Foundation is available without charge to any eligible news publisher that can provide a large audience. For licensing opportunities of our original content, please contact licensing@dailycallernewsfoundation.org.
Advertisement - story continues below
A version of this article appeared on The Daily Caller News Foundation website.
Conversation