Commentary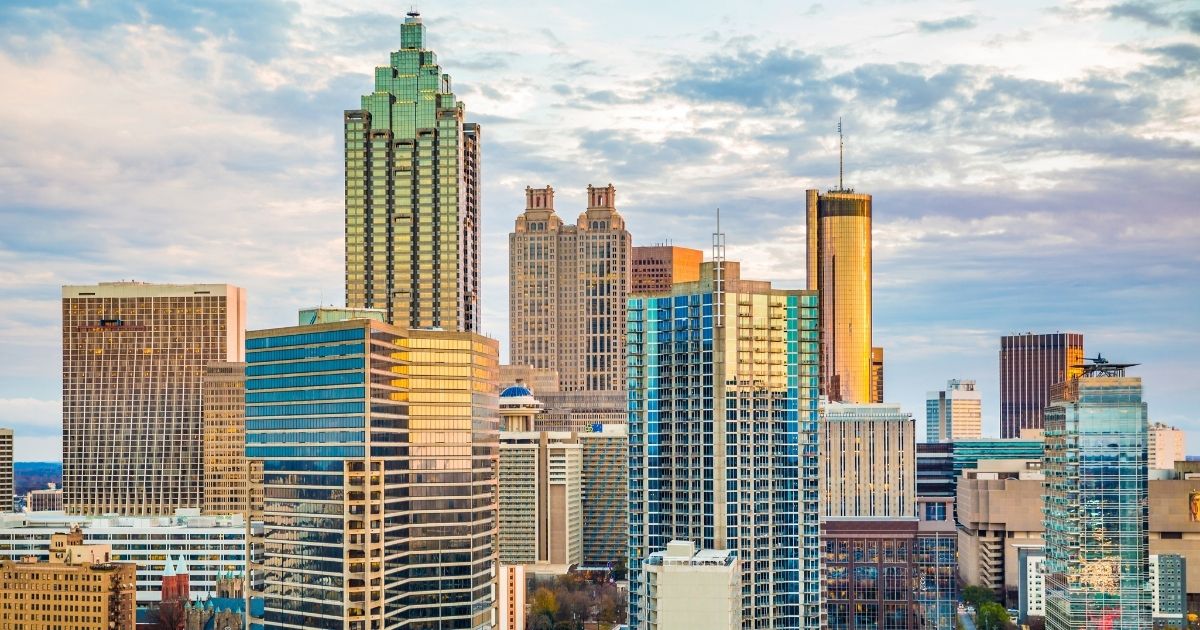 New Conservative Coalition Puts Up a Fight Against 'Woke' Culture Saturating Corporate America
A coalition of conservatives launched an initiative on Wednesday aimed at taking a stand against the "woke" political culture that has increasingly taken hold of corporate America.
Prime examples of this culture could be seen last week as the CEOs of both Delta Air Lines and Coca-Cola came out in opposition to Georgia's new voter integrity law.
The Back to Neutral Coalition has "watched with growing concern the Left's efforts to infiltrate corporate boardrooms and use that power to force their agenda on Americans everywhere," according to American Greatness.
Advertisement - story continues below
"We are drawing a line. It's time to hold corporate America accountable for canceling conservatives. We seek to restore a healthy understanding of, and respect for, liberty, free enterprise, and American culture, all of which is being corrupted by corporate oligarchs," Justin Danhof, general counsel for the National Center for Public Policy Research, said.
Other Back to Neutral Coalition members include: 60 Plus, Economic War Room, The Political Forum, Americans for Limited Government, Independent Women's Voice and Independent Women's Forum and the Tea Party Patriots.
The group created a website for people to connect and learn how to join the fight.
The coalition's mission statement says: "We reject the Left's weaponization of corporate America against traditional beliefs and values. … We work to dissuade corporations from engaging in activities that undermine free enterprise, individual liberty, limited government, free speech and the rule of law."
Advertisement - story continues below
"From the top, liberal CEOs and boards use shareholder's money to advance liberal policy," the group added.
"Corporate elites are dictating what ideas and beliefs are acceptable. To dissent from the corporate elite makes you a target against the ever-expanding corporate promotion of the progressive Left's extreme and radical agenda in America and around the globe.
Do you think big businesses are pushing a radical political agenda?
Delta Air Lines CEO Ed Bastian and Coca-Cola CEO James Quincey have both joined Democrats in attacking Georgia's new election integrity law, claiming it limits access to voting.
Both Delta and Coca-Cola are headquartered in Atlanta.
"I need to make it crystal clear that the final bill is unacceptable and does not match Delta's values," Bastian wrote in a memo to employees on Wednesday.
Advertisement - story continues below
"The right to vote is sacred. It is fundamental to our democracy and those rights not only need to be protected, but easily facilitated in a safe and secure manner," he continued.
Quincey went so far as to appear to throw his support behind the controversial HR 1, which would federalize many aspects of the U.S. election system.
"We want to be crystal clear and state unambiguously that we are disappointed in the outcome of the Georgia voting legislation," Quincey said in a Thursday statement.
"[O]ur focus is now on supporting federal legislation that protects voting access and addresses voter suppression across the country," he added.
Advertisement - story continues below
Coca-Cola CEO says Georgia voting law unacceptable and "a step backward" https://t.co/Le0ntYFy2p pic.twitter.com/ef39yg3dTd

— The Hill (@thehill) March 31, 2021
The Washington Post fact-checked President Joe Biden's claim that the Georgia legislation limits the hours people can vote on Election Day or during early voting.
Nothing in the new law changes Election Day hours.
Advertisement - story continues below
Further, The Post concluded, "the law did make some changes to early voting. But experts say the net effect was to expand the opportunities to vote for most Georgians, not limit them."
Republican Gov. Brian Kemp addressed the attacks on the law launched by Biden and the corporate CEOs in a Fox News interview on Thursday.
If Georgia were seeking to revive Jim Crow, as Biden argued, what does that mean for the president's home state of Delaware?
Advertisement - story continues below
Georgia has 17 days of early voting, no-excuse absentee ballot voting and drop boxes throughout the state — none of which Delaware has, Kemp said.
"If you really look at what we've done to perfect the bill that I actually signed — we worked with a lot of these corporations, including Delta, who never raised any of these issues until two or three days after the first statement that they made," Kemp said.
"If Ed Bastian, if Mr. Quincey, if the guys from New York and New Jersey who were pointing fingers at us yesterday want to have a discussion about what's actually in this bill versus what's in states like New York, where you need an excuse to vote absentee, or in New Jersey, where they're celebrating nine days of early voting, it's the first time ever they've had it," he added.
As for Biden, Kemp suggested the president may not even care what is in the law because he's trying to distract from the border crisis and "push an unconstitutional mandate in HR 1."
Advertisement - story continues below
This article appeared originally on Patriot Project.
Conversation