News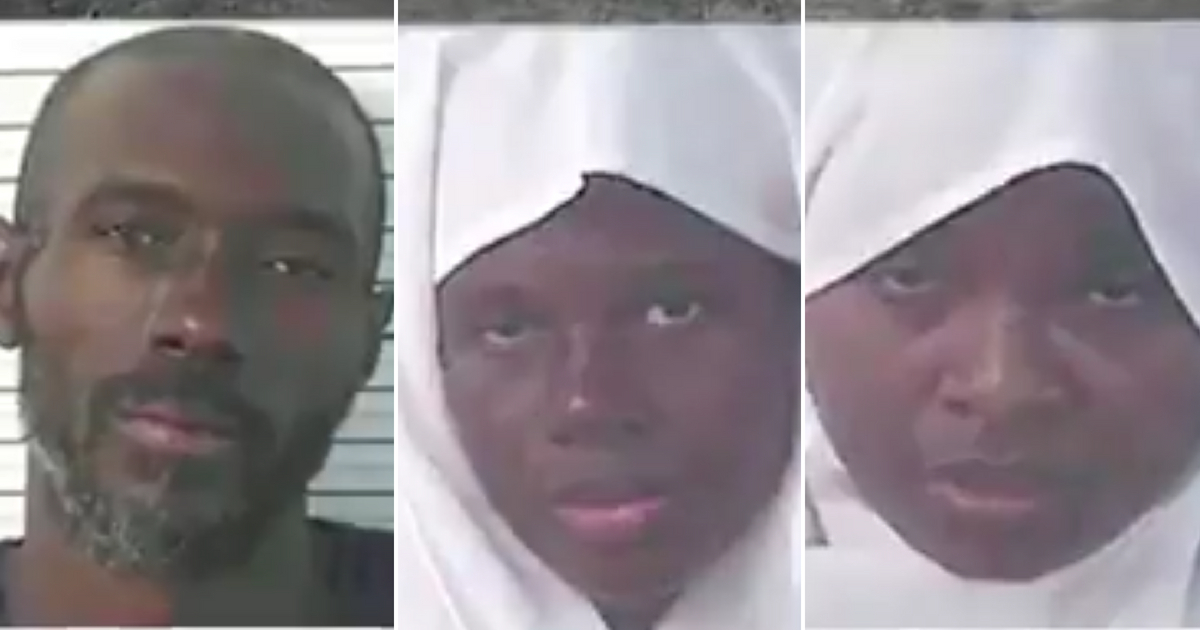 New Mexico DA Reveals Plans To Hit 'Jihadi' Compound Suspects with New Charges
The district attorney overseeing the prosecution of five suspects in the high-profile New Mexico compound case plans to bring new charges against all of the defendants, after state judges dismissed the original charges because prosecutors missed a critical court deadline.
State attorneys are weighing two options for continuing the prosecution, New Mexico's 8th Judicial District attorney Donald Gallegos said Thursday in a Facebook post. They can either refile the charges or present the case to a grand jury for indictment.
"We are assessing and will decide which avenue to pursue," Gallegos wrote, according to The Taos News. "What is important to know is that we will continue to pursue the prosecution of the cases."
Advertisement - story continues below
Gallegos and his subordinates have come under fire for their handling of the case, in which the defendants — Lucas Morten, Jany Leveille, Siraj Wahhaj, Hujrah Wahhaj and Subhannah Wahhaj — were facing child abuse charges for allegedly keeping 11 children on a squalid compound in Taos County, New Mexico.
Investigators have also uncovered evidence the group was indoctrinating the children in extremist Muslim ideology and training them for a potential terrorist attack.
Despite the shocking nature of the allegations, Judge Emilio Chavez said Wednesday he had no choice but to dismiss the charges against Morten, Hujrah Wahhaj and Subhannah Wahhaj because the prosecution failed to schedule a preliminary hearing within 10 business days.
Hours later, Judge Jeff McElroy dismissed the charges against Leveille and Siraj Wahhaj for the same reason, lambasting prosecutors for "a complete failure to follow proper procedures prosecuting the case."
Advertisement - story continues below
"I don't know if they are overworked or they don't have enough people at their office," McElroy said at a Wednesday hearing, according to KOB4 News. "I don't see the district attorney here or the chief deputy district attorney, but it is disturbing to me that the district attorney would put this court in that kind of a situation."
The five suspects were arrested after an Aug. 3 raid on their ramshackle compound, where police found 11 malnourished children living in filthy conditions. Authorities later discovered the remains of a 3-year-old boy, who was later identified as Siraj Wahhaj's missing son, Abdul-Ghani Wahhaj.
Do you think the prosecution failed here?
All of the adults were subsequently charged with 11 counts of felony child abuse.
Police also found multiple firearms and evidence suggesting the adults had been training the children to commit some kind of mass shooting, according to court records. On Tuesday, prosecutors said a handwritten note titled "Phases of a Terrorist Attack" was among the documents seized at the compound.
Advertisement - story continues below
Following the arrests, Judge Sarah Backus ordered the five defendants to be released on a $20,000 signature bond. But Morten, Hujrah Wahhaj, and Subhannah Wahhaj remained in custody because they could not find housing in Taos County, one of the conditions of release. Leveille and Siraj Wahhaj also remained in detention on immigration charges and an outstanding warrant from Georgia, respectively.
Prosecutors say they didn't hold a preliminary hearing because they expected the defendants to be released from jail, which would have given the state 60 days to schedule a hearing. Despite the misstep, Gallegos defended the state attorneys who handled the dismissed cases.
"My staff has worked diligently, professionally and ethically and I am very proud of them," Gallegos wrote. "Additionally, all the agencies who have been involved in the investigation have done a good job of collecting evidence and discussing issues with us.
"There is still a great deal of information still coming in and we must review it all," he added.
Advertisement - story continues below
A version of this article appeared on The Daily Caller News Foundation website.
Conversation