Commentary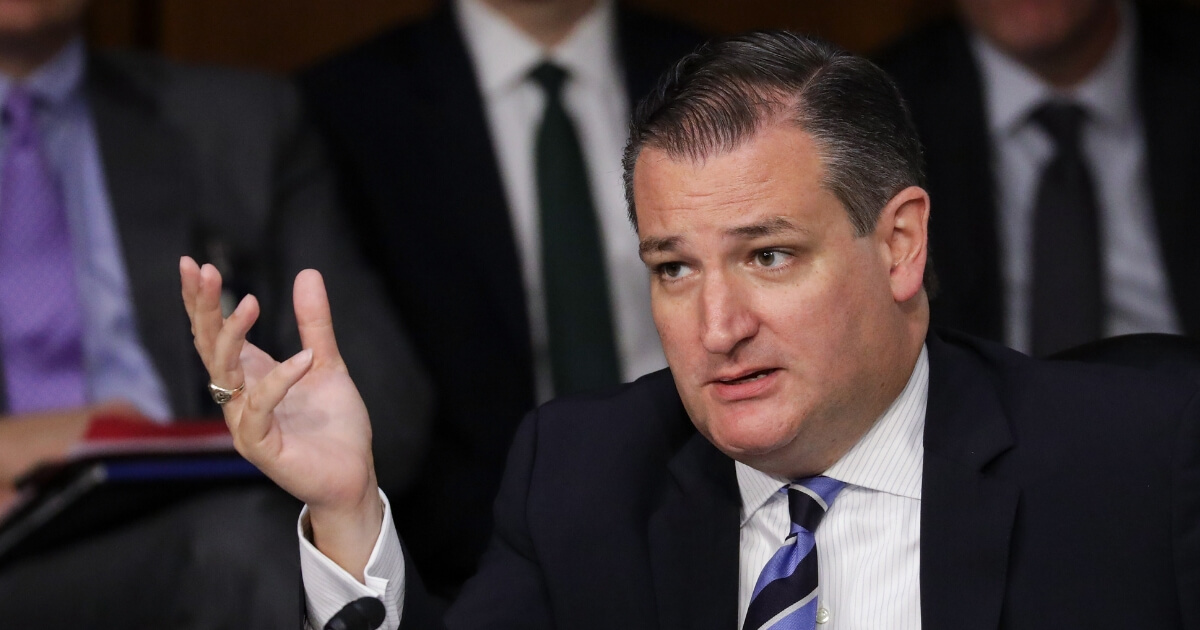 New Poll Shows Cruz Is Now Behind O'Rourke in Texas Senate Race
Ted Cruz is in trouble — and so might be conservatism overall, if new polls conducted by the University of Virginia are any sign.
The Center for Politics at UVA teamed up with Ipsos and Reuters to look at important battleground states, which could play major roles in the upcoming midterm election.
What they found in the key match-up between Senator Ted Cruz and his challenger Beto O'Rourke in Texas is alarming: Cruz is behind, while the Democrat has a slight lead.
Advertisement - story continues below
Specifically, the UVA poll published on Wednesday showed that O'Rourke has 47 percent of the projected vote, while Cruz has fallen to 45 percent.
That's bad news in general, but even more troubling considering that Texas is often regarded as one of the most red states in the country, and Cruz is a household name as a solid conservative who previously ran for president.
The University of Virginia poll rated that important Senate match-up as "Leans Republican," which means that the conservative would normally have a slight edge in the race. Yet that doesn't seem to be the case right now.
However, it isn't all bad news for Cruz: Other well-regarded polls suggest that he still has a good shot at holding his seat, although the race is certainly tight.
Advertisement - story continues below
"The finding in the Texas Senate race is a more bullish result for Rep. Beto O'Rourke (D, TX) than other polls," explained the Center for Politics. "Sen. Ted Cruz (R-TX) leads by 4.5 points in the RealClearPolitics polling average, and led by nine in a Quinnipiac University poll released on Tuesday."
That poll analysis from RealClearPolitics explained the problem succinctly. It turns out that Texas' demographics are shifting more urban, and that means it may not be such a safe red state after all.
Do you believe Ted Cruz will win his Senate election?
"Beto O'Rourke has kept the race close," stated RCP. "Nevertheless, this race is going to drain Republican resources, and Ted Cruz could very much lose this."
That polling group also pointed out that although Donald Trump did win Texas in 2016, it was much closer than you might expect. The Republican only received 52 percent of the vote, while Hillary Clinton managed to garner 43 percent.
"Sen. Ted Cruz faces a credible challenge against Democratic Rep. Beto O'Rourke, and the state swung heavily toward Hillary Clinton last fall," confirmed RealClearPolitics. "The state is also, contrary to many expectations, heavily urban, so a swing toward Democrats in the suburbs could have an outsize effect here."
Advertisement - story continues below
All of this adds up to one conclusion: Whether or not there will be a sweeping "blue wave" on the way as many pundits have predicted, Republicans still need to step up their game.
The fact that a nationally-known conservative like Cruz is struggling in Texas shows how risky it is to rest on laurels or take past successes for granted.
It's time for Republicans to put 2016 — as fun as that win was — on the shelf, and get serious about the next objectives.
That starts with getting out the vote in November, and taking it as seriously as a presidential election year.
Advertisement - story continues below
Conservatives need to show up. It's as simple and important as that. The fundamentals never change.
Conversation