Sports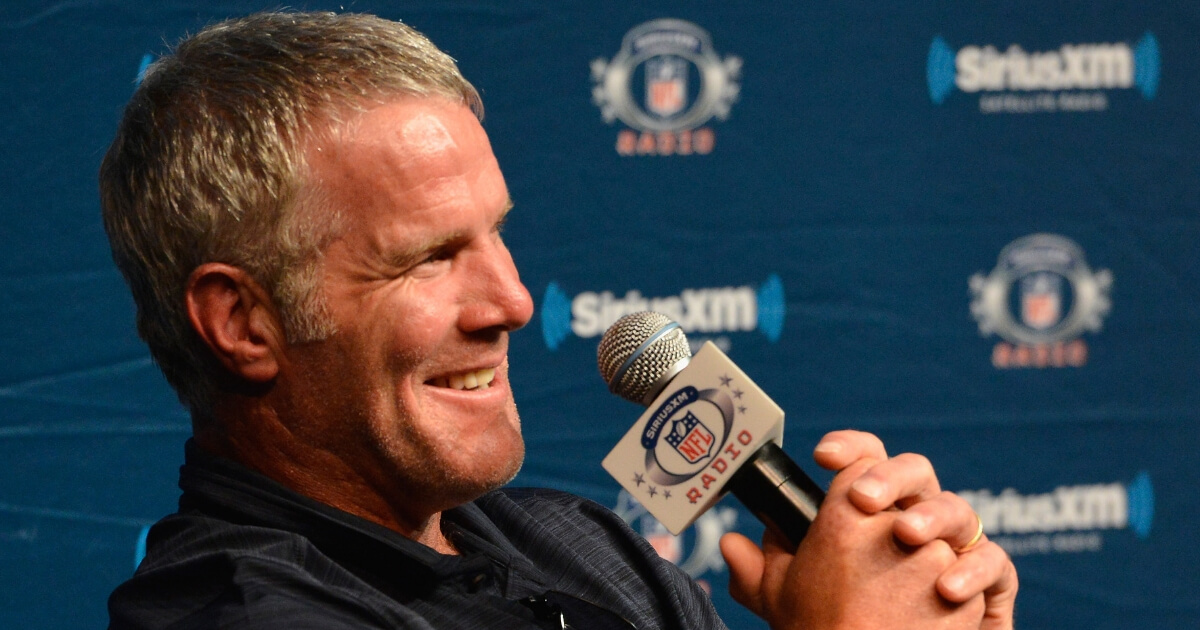 NFL Legend Brett Favre Breaks Silence About Possibly Coaching Packers
Former Green Bay Packers quarterback Brett Favre has been talked about as a longshot possibility to be the team's next head coach after Mike McCarthy got his walking papers with a 4-7-1 start this year.
Favre shot down such speculation in an interview with TMZ Sports on Sunday.
"Believe me, that's not going to happen," he said. "Even if — this would never happen, they would never offer, but even if they would, I'm not ready for that, and neither are they."
Advertisement - story continues below
However, Favre did provide a few good candidates for the job.
He mentioned former Seahawks offensive coordinator Darrell Bevell and Bills offensive coordinator Brian Daboll before dropping a surprising name, one who fans might do a double-take and a hey-wait-a-minute on.
Specifically, Favre called out Doug Pederson, who happens to be the head coach of the defending Super Bowl champion Philadelphia Eagles and who presumably isn't planning on going anywhere.
Advertisement - story continues below
Favre also specifically mentioned Aaron Rodgers and, with a deft command of the obvious, said the team should have a coach willing to build the offense around him.
"That sounds stupid of me to say, that you wouldn't do that, but it happens," he said. "You don't want to take the ball out of his hands. In fact, you want to let him flourish. You make sure that Aaron runs the show."
Do you think Brett Favre would make a good NFL head coach?
It's doubtful anyone in Green Bay is surprised or upset that Favre won't be the team's next coach.
Somewhere along the line, he got tabbed as an NFL legend, even though he holds the league record for interceptions thrown (336), his 166 career fumbles is the most all-time, he led exactly two fourth-quarter comebacks in the playoffs in his entire career, and he was just 13-11 with 44 touchdown passes and 30 interceptions in the postseason.
Indiana Pacers general manager Kevin Pritchard said of Lance Stephenson that "some nights he was the best player on our team and some nights he was the best player on the other team."
Advertisement - story continues below
The same could be said of Favre.
If Favre tried to coach that style he brought to the table as a player on a modern NFL team, where ball control and consistent, surgical passing precision are the order of the day, he'd make Hue Jackson look like Vince Lombardi.
Rodgers, in his career, has thrown 336 touchdown passes against just 79 interceptions, and that ratio roughly holds in the playoffs as his numbers are 36 touchdowns and 10 interceptions.
As for who should be coaching Green Bay? Offense sells tickets, but defense wins championships. The Packers are 15th offensively and 17th defensively; guess which ranking they'd win more games if they moved.
Conversation