Sports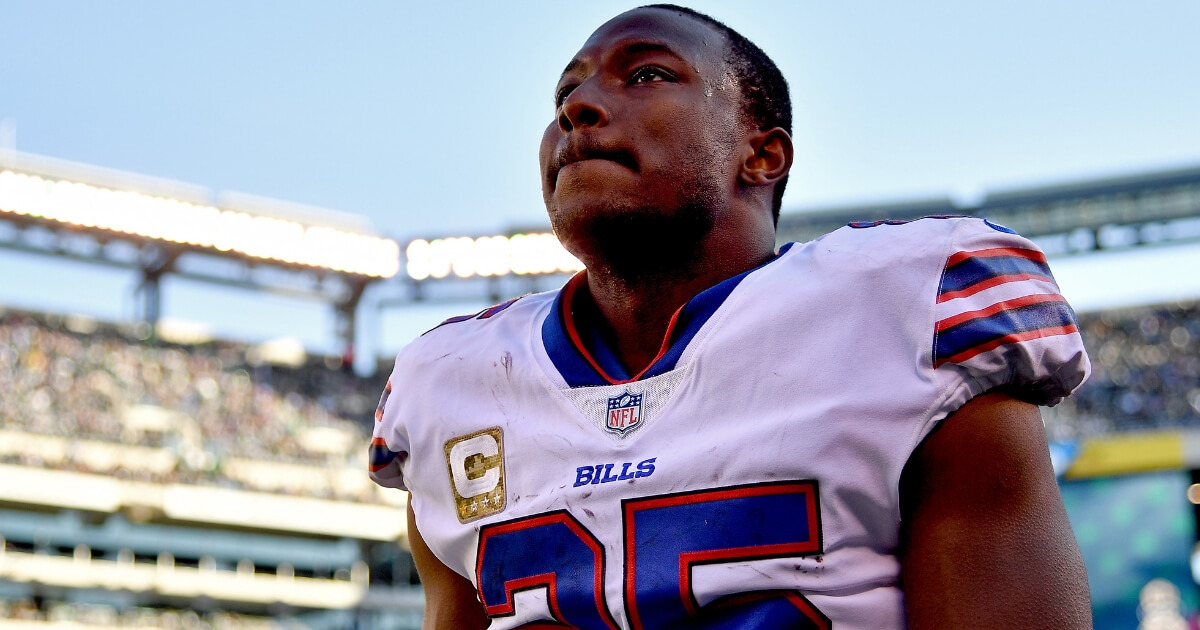 NFL Star Accused of Bleaching His Home To Destroy Home Invasion Evidence
When you need something cleaned within an inch of its life, sodium hypochlorite in dilute aqueous solution — known to its friends as household bleach — is here to help.
And when you're reading the ongoing saga of a home invasion case from July 10 that allegedly involves Buffalo Bills running back LeSean McCoy, a different kind of bleach, namely brain bleach, might be in order.
What does one have to do with the other?
Advertisement - story continues below
Well, new accusations in the case have come to light from Elizabeth Donald, a friend of McCoy's ex-girlfriend Delicia Cordon. Both women say they were attacked by a masked man in a Georgia home owned by McCoy but lived in by Cordon.
Cordon is accusing McCoy of scrubbing down the home with bleach in an effort to destroy evidence that he was involved in setting up the robbery to trigger the violence that ensued.
Donald and Cordon have both accused McCoy of orchestrating the robbery, in which the robbers obtained jewelry and other items, following relationship tensions between Cordon and McCoy.
Both women have claimed in lawsuits that the robber was armed and pistol-whipped them, causing bodily injury.
Advertisement - story continues below
The lawsuits are in civil rather than criminal court, as the women attempt to recover economic damages incurred as a result both of their injuries and of the emotional distress of having the sanctity of the home violated.
And, of course, this means the burden of proof is lower as well.
Do you believe the latest accusations from LeSean McCoy's alleged victim?
No arrests have been made in the case precisely because "beyond reasonable doubt" is a greater challenge for a prosecutor than "preponderance of the evidence" is for a civil litigant.
Donald, meanwhile, filed new legal documents with the accusations regarding the bleach on Dec. 11 in Fulton County, Georgia.
"McCoy has now caused the residence to be scrubbed down with bleach and other cleaning agents in an egregious attempt to spoil any remaining evidence in the residence," the filing says, according to TMZ.
Advertisement - story continues below
McCoy has called accusations that he set the whole thing up "baseless and offensive." He's continued to play football, though he's having one of his worst seasons as a pro.
He has just 479 yards on 145 carries for a paltry 3.3 yards per rush after running for 1,138 yards on 287 carries a year ago. He had his best season in Buffalo two seasons ago, with nearly 1,300 rushing yards and 13 touchdowns.
For his career, the 30-year-old McCoy has eclipsed the 10,000-yard mark on the ground.
McCoy claimed in July that he'd not had "any direct contact" with his accusers "in months."
Conversation