News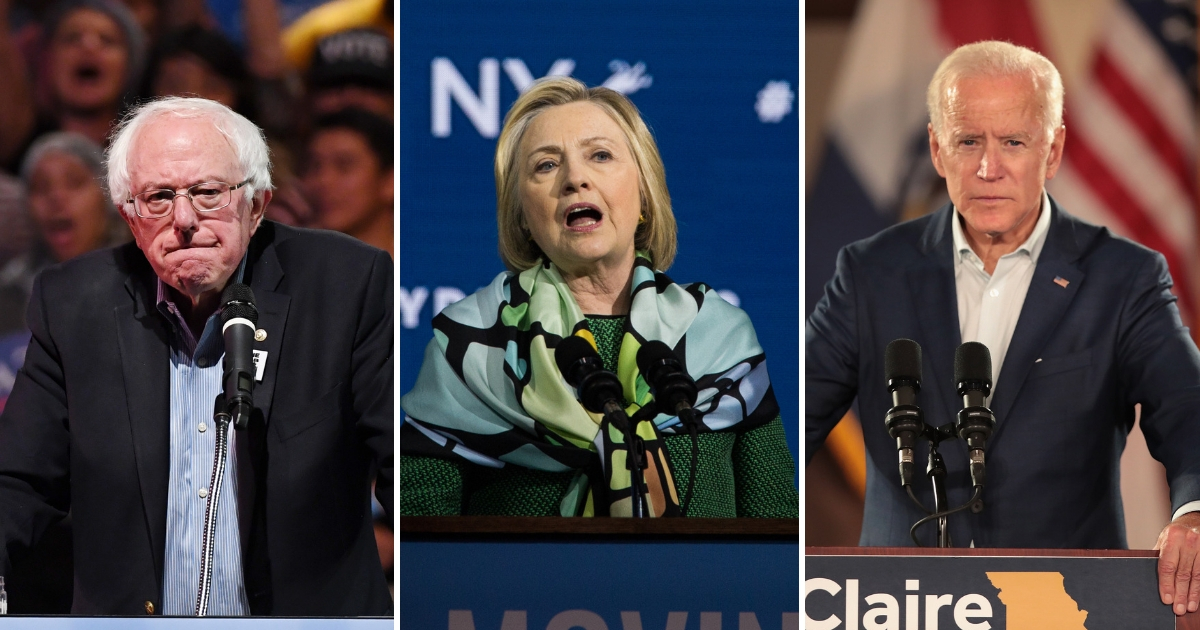 'None of the Above' Scores Dominant Win in 2020 Democratic Nominee Poll
More than anything else, Democratic and Independent voters who looked at the short list of Democrats running for president in 2020 want the party to look elsewhere, according to a new poll.
The Hill.TV American Barometer poll was conducted Monday and Tuesday, The Hill reported.
Although former Vice President Joe Biden topped the list of names with 25 percent support, he was not the true leader of the poll.
Advertisement - story continues below
"None of the above," was the answer of 30 percent of the poll's respondents when asked to choose among Biden, Sens. Elizabeth Warren of Massachusetts, Bernie Sanders of Vermont, Cory Booker of New Jersey and Kamala Harris of California as well as former New York City Mayor Michael Bloomberg and Hillary Clinton.
Clinton came in third among the candidates at 12 percent, trailing Biden and Sanders, who received 18 percent support.
Harris, Bloomberg and Warren each had 4 percent support, while Booker polled 3 percent support.
One Democratic strategist said the names in the list are likely to all end up out of the running, The Hill reported.
Advertisement - story continues below
"I think someone who is not on the list right now will emerge once the election actually gets going into full steam," said Delvone Michael, a senior political strategist with Working Families.
"I think the other folks who are jostling around will dissipate once the actual ballots start being cast," he said.
Will the Democrats turn to a new face in 2020?
McClatchy News, for example, suggested that the big pool of candidates will have about 30 names.
"It's been overwhelming the number of potential candidates that have reached out," said Gene Martin, chair of the Manchester, New Hampshire, Democratic Party.
McClatchy's list of candidates included former Obama Cabinet officials, legislators, past presidential candidates, and even attorney Michael Avenatti, who has claimed he will seek to challenge Trump for the White House.
Advertisement - story continues below
The scrum and the need for candidates to score points has the potential to obscure the need for business as usual in the Senate, said Democratic Sen. Jon Tester of Montana, according to Politico.
"It has the potential to do that. There could be 13 or 14 senators running," he said. "We've got a lot of work to do and that distracts from it."
However, some were boosting Clinton's candidacy. Last week, Clinton offered the comment, "I'd like to be president."
"Clinton remains the best-known and most accomplished potential Democratic candidate in the nation. She and her husband, former president Bill Clinton, bring immense star power," columnist Laura Washington wrote in the Chicago Sun-Times.
Advertisement - story continues below
"There is a greater determination than ever, across the nation, to elect the first women president, thanks to Donald Trump and the Me-Too movement. And millions of voters — not just diehard Democrats — believe they were robbed in 2016. They crave payback," she wrote.
Conversation