Sports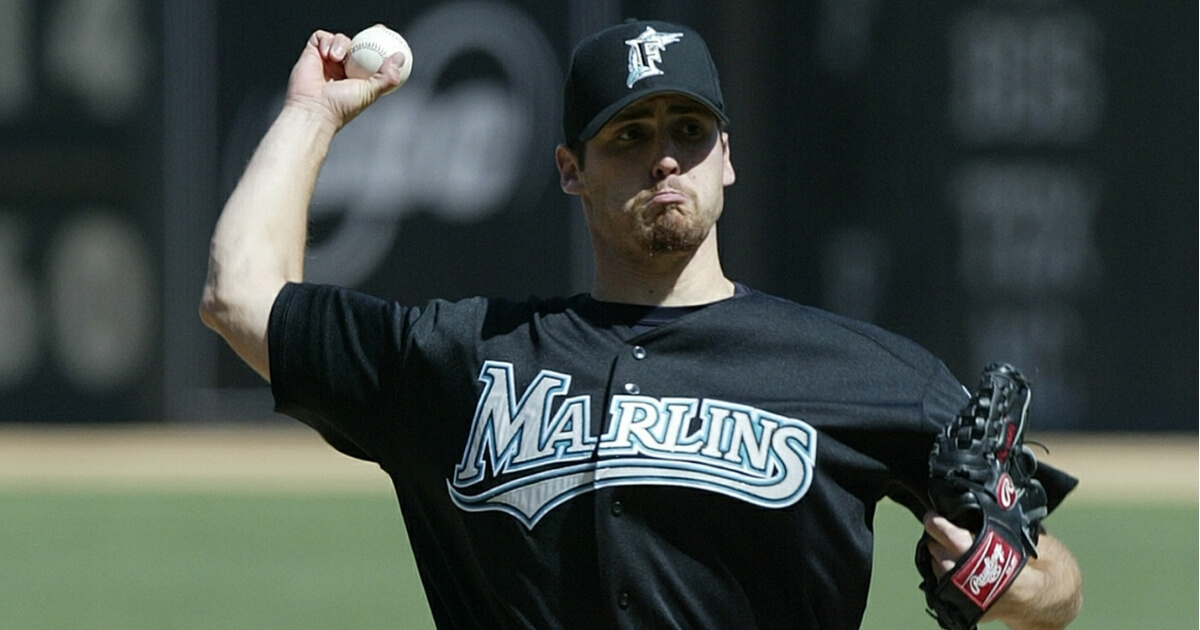 Notorious MLB Bust Sentenced After Purchasing Drug Addicts' Urine
Normally, when you think "early 2000s MLB player" and "drug scandal," you think of anabolic steroids.
Well, buckle up, we're about to take a ride through the truly bizarre with former Marlins prospect Justin Wayne.
The Palm Beach Post reported Thursday that the 39-year-old Wayne and his brother Hamilton "Hawkeye," 40, are $3.8 million lighter in the wallet after paying restitution for a massive case of insurance fraud involving the purchase of dirty urine from drug addicts.
Advertisement - story continues below
On top of that, Justin is doing 46 months as a guest of the Florida prison system, while Hawkeye won't see the light of day as a free man until 2024 if he serves all 63 months of his sentence.
On the bright side, the brothers won't be missing Christmas this year; the state granted them the right to delay reporting for prison until March 1 as thanks for turning state's evidence to help bring down others involved in the scheme.
In addition, there may be further sentencing reductions in the cards for the brothers if they help bring down lieutenants of "sober house" kingpin Kenny Chatman; Dr. Arman Abovyan and Tina Marie Barbuto are on trial. They collectively ran the Reflections Treatment Center, a little slice of hell on earth where women trying to get clean instead found themselves forced into prostitution, their ability to consent blunted by being unwittingly dosed with the very drugs from which they were trying to come clean.
One woman, speaking to the FBI in April, described her ordeal and the plight of similar women in Chatman's "care" as being kept "in a state of impairment in order to 'pimp' them out."
Advertisement - story continues below
With the opioid crisis in full flower in America, drug treatment is big business. In Palm Beach County, it is the fourth-largest industry after construction, tourism and agriculture.
At this point you may be quite sensibly asking yourself how prostitution and insurance fraud could reach a level where the guys whose only involvement in the scam was running the sober house's drug testing lab — this being the Wayne brothers' involvement in the scheme — could end up on the hook for almost $4 million.
Should the Wayne brothers face harsher sentences for their crimes?
It turns out that Chatman wasn't getting anybody sober. He was keeping them high as kites so they'd fail drug tests, which could then be billed to the insurance company, which happened also to come at a substantial premium billed to the insurer over the market value of the testing and treatment — this being where the fraud got turned up to 11.
Justin Wayne, for his part, issued what was either a serious apology or a sorry-I-got-caught, depending on whether you believe he's simply trying to save his own skin.
"I sincerely apologize to your honor, the government and the insurance carriers and anyone else I have harmed and for the shame I brought to my family," he said. "I'll spend the rest of my days making it up to them."
Advertisement - story continues below
Wayne also stands accused of paying Chatman a kickback to keep unnecessary tests coming his way; supplying urine far in excess of the clinical needs of a recovery center means a never-ending cha-ching of insurance money coming into the lab.
"The urine of drug addicts who have insurance is liquid gold to unscrupulous operator of labs, sober homes and treatment centers," The Post reported.
The lab itself was shuttered by court order, but it's a moot point; with its main source of ill-gotten wealth cut off when Chatman got 27.5 years in the clink for his crimes, the lab is already set to close in December for simple business reasons.
Justin Wayne, at least, does have his baseball memories; while he was a flash in the pan in the big leagues, he has a World Series ring from his time on the roster of the 2003 Marlins.
Advertisement - story continues below
His personal drug scandal rivals anything the so-called steroids era ever cooked up.
As for his family name, with younger brother Ethan, 36, scheduled to be sentenced in December for his role in the drug testing lab scam, the family might as well just change its surname to Mud at this point.
Conversation