Commentary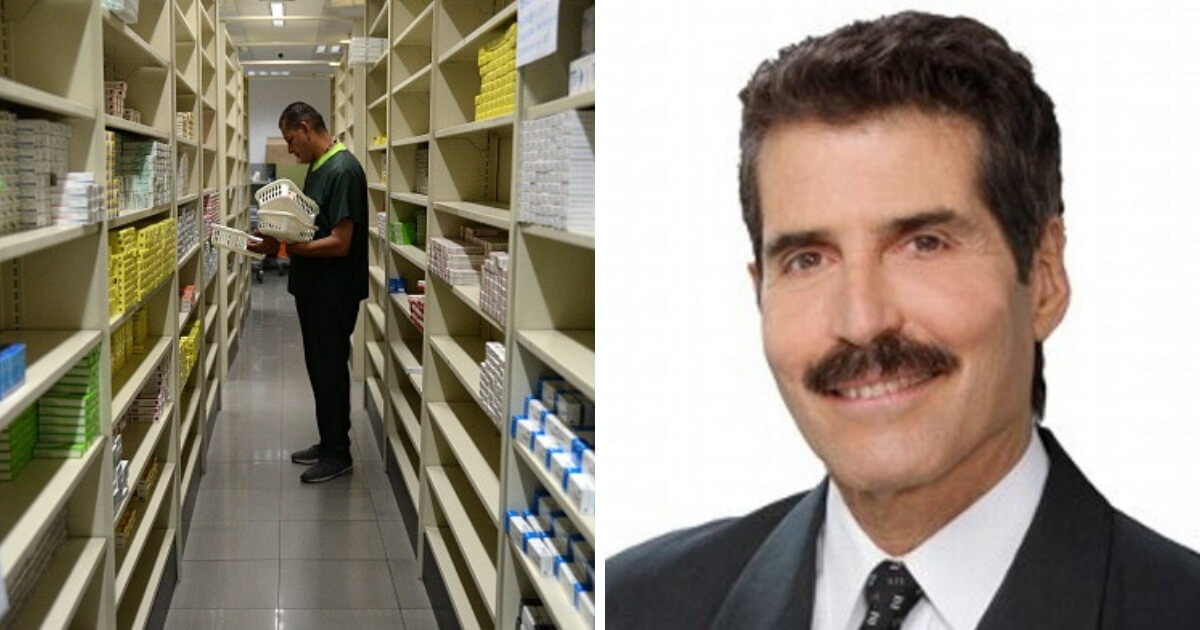 Notoriously Leftist Google Censors John Stossel's Video on What Socialism's Done to Venezuela
What's more shocking: that millions of Venezuelans have become hungry and impoverished by socialism, or that some people want to show this reality to the world as a warning?
It looks like Google has decided on the latter.
In a scathing Op-Ed piece published by Town Hall, libertarian commentator John Stossel revealed that the tech giant essentially tried to censor his video about what's happening in the South American nation.
Advertisement - story continues below
"This morning Google told me that it would not allow my YouTube video 'Socialism Leads to Violence' to be viewed by young people," the author and television personality wrote Wednesday.
"It violates 'community guidelines,' said the company in a computer-generated email," Stossel continued. This was apparently more important to the Google-owned site than the dire situation in Venezuela, which you could say violates human rights."
Young people are already bombarded with images of sexuality and violence in almost every form of media and entertainment. Is seeing newsreel-like footage of what's actually happening in Venezuela really the problem, or is something else going on?
While Stossel acknowledged the possibility that the video had been wrongly flagged by an algorithm, he pointed out that search and social media companies like Google have gone too far in their control of speech.
Advertisement - story continues below
Stossel tied his own frustrations with YouTube to a new documentary titled "The Creepy Line," which raises red flags about Facebook, Google and others within big tech.
"The title 'Creepy Line' refers to a comment by former Google chairman Eric Schmidt, who said when it comes to issues like privacy, Google policy 'is to get right up to the creepy line but not cross it,'" Stossel wrote. "But the documentary argues that Google crosses that creepy line every day."
Do you support more oversight of big tech companies?
Peter Schweizer, the creator of the eye-opening documentary, told Stossel what many conservatives have long suspected: "[Google] is a company that has an agenda."
"Google executives do give much more money to Democrats than Republicans. Eric Schmidt even advised Hillary Clinton's presidential campaign," Stossel pointed out.
That's an issue that we have covered extensively. Western Journal has previously reported on the apparent bias from companies like Facebook, along with clear liberal leanings within big tech companies.
Advertisement - story continues below
"'The Creepy Line' makes a compelling case that a small number of people at a few Silicon Valley companies have tremendous power to do creepy things," Stossel said.
As a well-known libertarian, Stossel is hesitant to suggest a government solution.
"Certainly, politicians aren't qualified to regulate the internet," he said. "I assume government, as usual, should do nothing. Market competition may address the problem."
That's been the go-to answer from conservatives for a while, but what happens when it isn't enough? As social media startups like Gab have learned, relying on "market competition" is next to impossible when it seems an entire tech industry is set on de-platforming and silencing you.
Advertisement - story continues below
Stossel may be sticking to his libertarian solutions, but there could be middle ground. There is a role for government in keeping speech free, even if the answers are tough to find.
Conversation