Commentary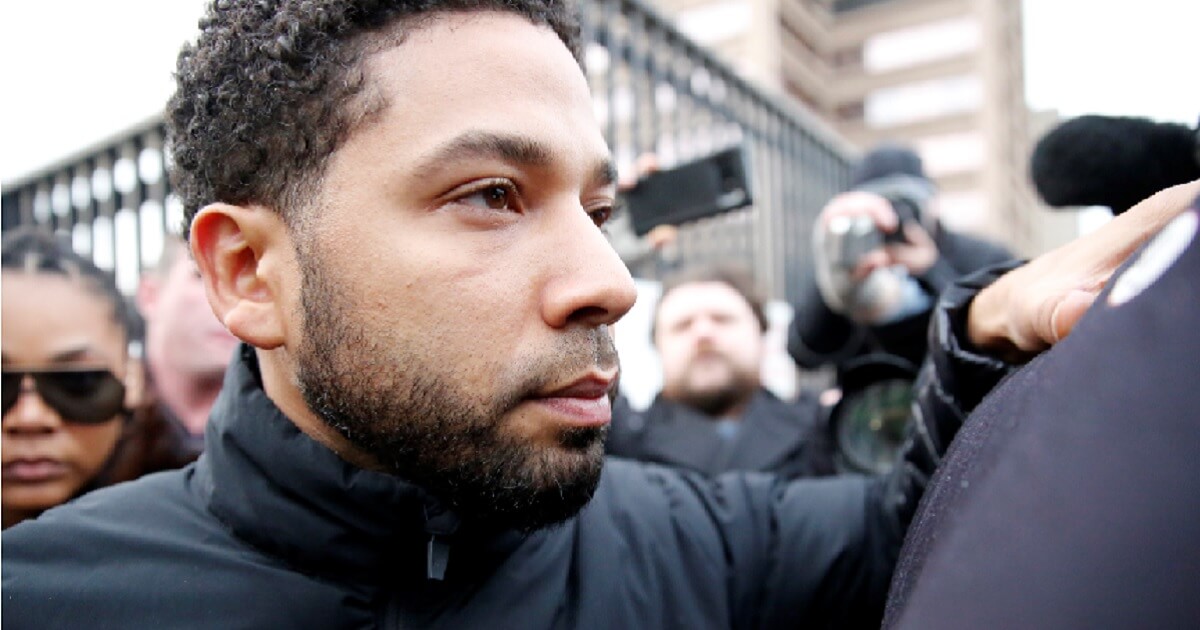 NPR Attempts To Distract from Jussie Smollett by Digging Up Two Decades-Old Hoaxes by White People
It didn't take particularly long after the facts of the Jussie Smollett indictment were unveiled for the justifications to start rolling in from those in the media.
Some of the attempts were laughable: Don Lemon's claim that Smollett's handling of the whole PR aspect of the incident was possibly "not his fault" had to top the charts in that department.
Moving from the laughable to the pernicious, however, we had NPR's Michel Martin, who seemed to indicate those inclined to criticize Smollett and the media's credulity when it came to his case should instead remember two white murderers who blamed their crimes on black people, each over a quarter of a century ago.
Advertisement - story continues below
"Today, I have two names for those tempted to gloat, despair, or be ashamed because of Jussie Smollett, the actor now accused of orchestrating a fake bias crime against himself," Martin wrote in a piece aired Saturday on "All Things Considered." "Those two names are Charles Stuart and Susan Smith."
"For those who don't remember: In October 1989, Charles Stuart sent Boston police on a tear looking for the black man he claimed forced his way into his car — after a childbirth class no less — and then shot and wounded him and killed his pregnant wife," she continued. "The governor and mayor attended Mrs. Stuart's funeral. Police began stopping and searching men in predominantly black neighborhoods; Stuart went so far as to pick a man out of a police lineup.
"It was a national story, highlighting what was described as a spate of violent crimes in Boston that year. Except, there was no robbery, there was no black man in a sweatsuit with red stripes. Stuart orchestrated the whole thing — it was never clear why — but when police were on the verge of arresting him due to a tip provided by a family member, Stuart took his own life.
"Five years later — October 1994 — in Union, S.C., Susan Smith took her two small children to the babysitter, went to work, picked them up, and then drove to a lake where she let her car roll into the water with the boys still strapped inside," Martin continued.
Advertisement - story continues below
"She then tearfully appeared before local and national television outlets, claiming that a young black man had ordered her out of the car and drove away with her boys. It took nine days before she revealed the truth; authorities said she blamed the boys for disrupting her love life after a boyfriend broke things off. Smith was convicted and remains in prison."
Martin noted that now that Smollett's been arrested, "some in the conservative media and Twitterverse can barely contain their glee at this turn of events." (This is an odd definition of "glee," but more on this later.) However, she points out that on the selfsame day, "federal prosecutors revealed that a white Coast Guard officer was stockpiling an arsenal of weapons and had created a list of journalists and Democratic politicians he presumably hoped to target."
Do you think Jussie Smollett will be found guilty?
This is mostly a scattershot piece by Martin that seems to have the effect trying to distract listeners from the very relevant fact that Jussie Smollett stands charged with igniting a sociopolitical firestorm over a hoax attack.
Leaving aside the Coast Guard officer's arrest, which has been covered in no lack of depth, the piece boils down to what Stuart and Smith did back in 1989 and 1994, respectively, and how it means we oughtn't be "tempted to gloat" (read: report the facts) of the case. Let's set the record straight how these stories diverge and diverge wildly.
First, while both the stories mentioned by NPR garnered national attention, they were not perpetrated by figures who were of national import before they committed crimes. Smollett is a man who was famous before this happened — although apparently not famous enough to get the pay raise he wanted, which was apparently the reasoning behind this whole mess.
Advertisement - story continues below
Second, Stuart and Smith brought black individuals into their narratives to cover up their own crimes — which were very real. Pretty clearly, these were murderers with mental issues.
In the Smollett case, however, without the entirely fictional white racists who allegedly assaulted Smollett, there would have been no crime reported. Is this really who Martin wants to be comparing Smollett to?
Third, I don't know whether Stuart or Smith sought to vilify black Americans through their stories as a primary goal. Were they racists? Quite possibly. They were certainly worse things.
However, nobody's ever proved that what they did was set out to discredit people because of their race. Smollett's case, if we're to believe prosecutors, was all about discrediting President Donald Trump's supporters; the entire setup was tailor-made so that these two fictive white, racist thugs would be seen as a synecdoche for all white conservatives in general and Trump supporters in particular.
Advertisement - story continues below
And the media bought it: Witness CNN's Brooke Baldwin, who infamously said of Smollett's accusation, "This is America in 2019." It was, although not quite the way she was implying.
Finally, whenever a conservative points out that Smollett used an alleged hoax to smear conservatives at large as violent, racist homophobes and that the media bought into this story without doing any due diligence until it became evident nothing in Smollett's narrative cohered, we're accused of "gloating" or acting in a "gleeful" manner.
Believe me, nothing would make me happier than not having to report on this story. I take no pleasure in it and I certainly don't seek to lord it over anyone.
I opine about it, the same way that almost every other conservative does, because we have a responsibility to address a broken media system that treated Smollett's story as gospel without either video or a suspect and, now that he's accused of perpetrating a vile racial hoax, seeks to do damage control for him.
Advertisement - story continues below
We do this because that broken system no longer functions in service of the facts, only a narrative.
Pointing this out is now counts as "glee" or "gloating" — as if any other response other than us nodding our heads along to our media suzerains as they excoriate us and saying, "Well, you know, they have a point," is somehow inappropriate.
Even if the cases Martin is writing about weren't 25 and 30 years old, respectively, they'd still be irrelevant.
There's nothing here but a bright, shiny object dangled in front of us so that we'll forget about the implications of the Jussie Smollett case and the media environment in which it grew like a petri dish.
Conversation