Op-Ed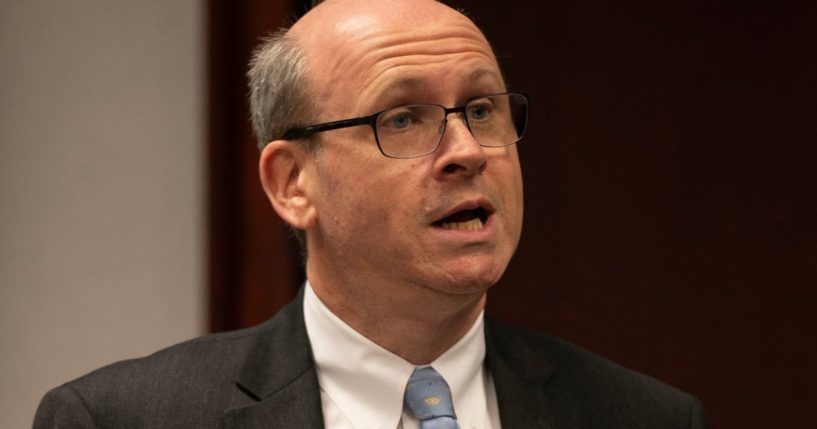 Op-Ed
Op-Ed: Accountability Finally Coming for Russian Collusion Hoaxer Marc Elias
It took a while, but Clinton lawyer Marc Elias is finally facing the music.
For years, Elias peddled the "Russian collusion" hoax that he helped create, vilifying Donald Trump based on partisan, unsubstantiated claims. And for years, Democrats like Elias escaped any semblance of accountability.
Worse yet, Elias and his law firm, Elias Law Group, were rewarded with fawning profiles and softball interviews from news outlets that similarly loathed Trump and his supporters. And Elias gladly ate them up for the sake of political retribution and financial gain.
Advertisement - story continues below
How times have changed for the man who painted petty politics as legitimate lawyering.
The Democratic National Committee recently parted ways with Elias Law Group, citing a "number of strategic disagreements" with Hillary Clinton's longtime confidant. While Elias' firm still raked in nearly $2 million from the DNC during the last election cycle, his time in the sun is officially over.
Making matters worse for the Russian collusion hoaxer is a recent Federal Election Commission complaint, which has prompted an investigation into Elias Law Group's relationship with the Democratic Congressional Campaign Committee.
According to the complaint filed by my organization, Elias and other Democrats repeatedly violated federal campaign finance laws by misreporting substantial payments to the law firm. The DCCC made over $5.2 million in payments to Elias' law firm in 2021 and 2022, labeling them as "Recount Legal [Services]," although there were no federal recounts pending at the time and it is highly unlikely that the payments were correctly reported.
Advertisement - story continues below
The FEC is now investigating the possibility of false reporting, targeting Elias' likely unscrupulous activities that were supposedly tied to recount-related legal services. Given the Clinton lawyer's many years of dishonesty, the Department of Justice should follow the FEC's lead and take a harder look at Elias as well.
All Americans, including Democrats themselves, deserve to know the truth about the Democratic Party's shady money laundering schemes. When campaign funds are supposed to be spent in one way and they get spent in another, people need to know the facts so that they can donate their dollars differently in the future.
In the United States, neither politicians nor those close to them should be above the law. The U.S. system cannot function without transparency, especially when millions of dollars are at stake. Accountability is paramount.
And yet, corrupt Democrats like Elias can go about their unsavory business unscathed — immune from accountability and transparency — for far too long. For years, they can proactively mislead others through false reporting without bearing the consequences.
Enough is enough. Elias is finally getting what he deserves, as are the tens of millions of Americans who were bombarded by his baseless claims dating back to 2016.
Advertisement - story continues below
For Americans — Trump voters or not — who were inundated with daily references to supposed Russian collusion, they can take solace in the downfall of an infamous hoaxer. While we will never get those years of "Russia, Russia, Russia" fearmongering back, we should take wins where we can get them.
To Democrats, my recommendation is to distance yourselves from Marc Elias and his ugly brand of politics. The DCCC should take a page out of the DNC's playbook and formally sever its relationship with the man.
To Republicans, my advice is to celebrate his demise, but also keep fighting for accountability and transparency in the months ahead. There are many, many people in politics who deserve to face the justice they have long avoided.
And to all Americans, know that justice will prevail in the end. Democrats like Marc Elias are just the beginning.
The views expressed in this opinion article are those of their author and are not necessarily either shared or endorsed by the owners of this website. If you are interested in contributing an Op-Ed to The Western Journal, you can learn about our submission guidelines and process here.
Conversation