Commentary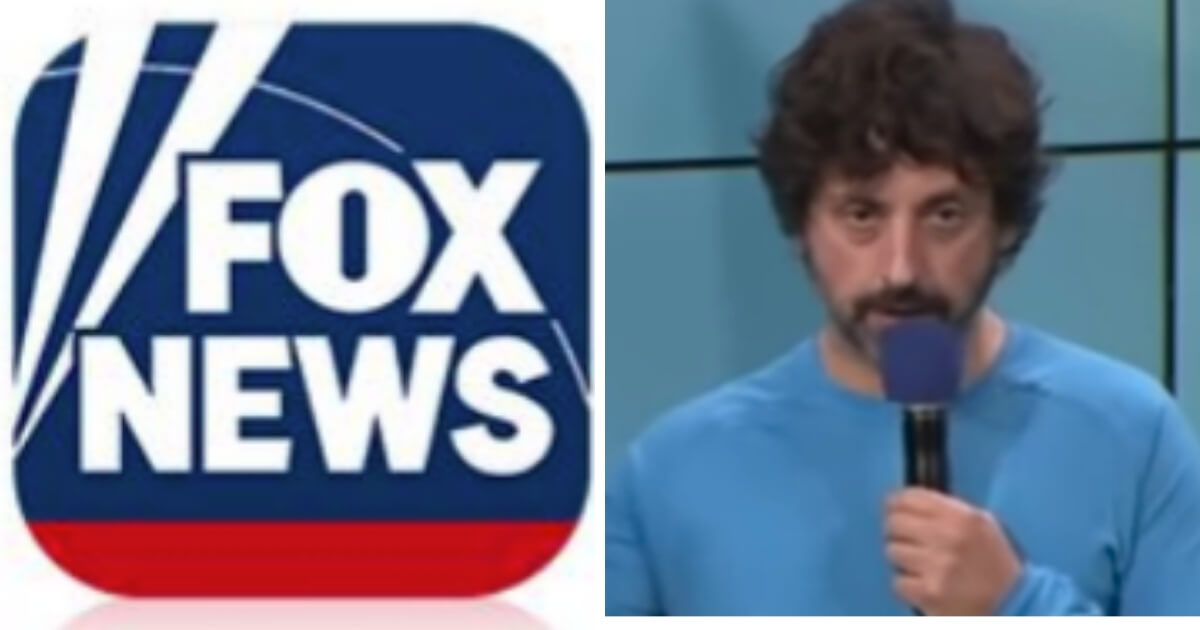 Opinion: Some Won't Trust Fox News After Google Tape Exposes Its Priorities
Fox News has been seen as a conservative oasis in a sea of left-leaning media outlets for many years.
When red state viewers got so fed up with liberal talking heads on networks like MSNBC and CNN that they were ready to hurl the remote at the television screen, they knew they could just press the channel button instead.
Fox filled a not-so-small niche that catapulted it to the top of the cable ratings by appealing to the half of the country that leaned to the right.
Advertisement - story continues below
But after the way a bombshell video was covered by the well-known network's sister enterprise, Fox Business Network, at least one person is re-thinking his trust in Fox News — and that person is a well-known name in conservative media.
In a Saturday piece for Breitbart News, conservative pundit John Nolte unloaded on Fox, and pondered whether the network has become not so different from the rest of the mainstream media.
"(I)magine for a moment you are in possession of video that uncovers a massive conspiracy at its genesis," wrote Nolte, Breitbart's editor-at-large.
"(V)ideo of a corporate executive meeting at one of the most powerful companies in the world as a plot is hatched to manipulate their product as a means to deceive the public as a means to control information as a means to control what people believe as a means to shape the outcome of elections," he continued.
Advertisement - story continues below
He was talking about what has been coined the "Google Tape."
This hour-long video shows an all-hands meeting of Google corporate executives and employees the day after Donald Trump won the 2016 presidential election … and the footage is raising hard questions about whether the tech giant has been purposely biased against Trump and the right in its online services.
Are you bothered by the remark on Fox Business about the credibility of Breitbart News?
"Company CFO Ruth Porat promises that Google will 'use the great strength and resources and reach we have to continue to advance really important values,'" Nolte summarized.
That pledge by Google's leaders came after executives — who are known to be liberal — openly bemoaned Trump's win.
The "Google Tape" is a story by itself, but it raised Nolte's ire when Fox Business host Adam Shapiro seemed to warn viewers not to take the video too seriously because it was Breitbart News that broke the story.
Advertisement - story continues below
Nolte chastised media outlets like CNN and The New York Times for not covering the story of the "Google Tape" before focusing his ire squarely at Shapiro's comment.
"Which brings me to Fox Business and so-called 'reporter' Adam Shapiro," Nolte wrote. "Shapiro's coverage of the Google Tape this week was not only wildly misleading, he basically used the occasion to take a cheap shot at Breitbart News.
"Breitbart presents 60-plus minutes of unedited video, video of a top-level executive meeting from beginning to end, and simply because Breitbart broke this story, and Shapiro warns viewers to take it with a 'grain of salt.' How do you take 60-plus unedited minutes of video with a grain of salt?"
In Nolte's view, that snide comment and hesitation to take the story seriously is a strong reason for viewers to wonder if Fox News is not that different from the rest of the mainstream media.
Advertisement - story continues below
"While I am in no way arguing Fox is equivalent to CNN and the New York Times, what I do know is that … for some indefensible reason, all three of these outlets are willing to withhold information from you," he declared.
Breitbart's editor isn't calling for people to walk away from Fox News. After all, Shapiro may have spoken for himself and not on behalf of the network.
But the Google video shows that independent, non-mainstream sources — whether they be Breitbart, Western Journal, or other great news sites — are just as capable of breaking important stories as the corporate media entities.
The beauty of the 21st century is that the traditional gatekeepers are fading … and stories like the "Google Tape" are able to get traction even if the establishment would like to keep them buried.
Conversation