News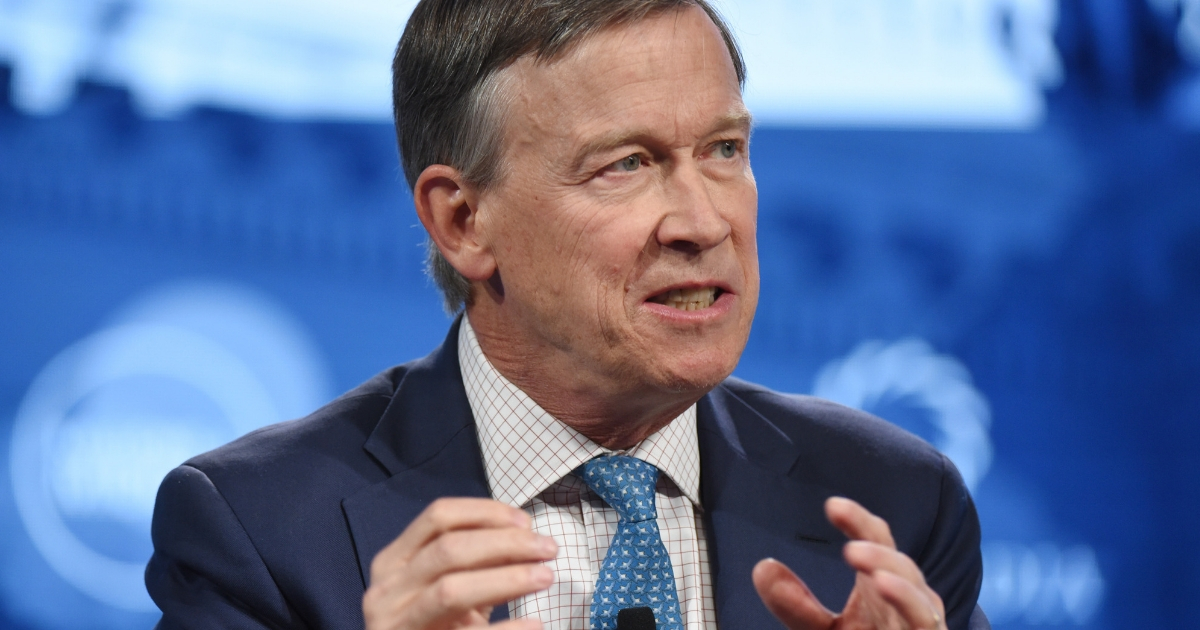 Potential Dem. 2020 Candidate Has Pardoned 89 Criminals in Less Than 8 Years
A Democrat who has said "genuine interest" in his work as governor could be a factor in his decision to run for president in 2020 on Friday upped the numbers of pardons he has issued in office to 89.
Colorado Gov. John Hickenlooper issued pardons to 23 people Friday, The Denver Post reported. The most common crimes pardoned involved drugs, theft and fraud.
The governor's work is not done. Hickenlooper, who is term-limited and leaves office at the end of the year, has said he will review about 475 clemency petitions before his term ends, according to KDVR-TV.
Advertisement - story continues below
Hickenlooper, Colorado's governor since 2011, will be replaced by another Democrat, Jared Polis, who was elected Tuesday.
Although Hickenlooper will leave office, it's unclear if he will leave politics.
Earlier this year, he created a political action committee, the standard first step for someone exploring a run for president, The Colorado Sun reported.
The governor also took a tour of early voting states to see how well he might fare.
Advertisement - story continues below
"The one thing that did surprise me in places where I didn't have a presence, hadn't really been politically active — there was a lot of awareness of some of the things we've done in Colorado," Hickenlooper said this fall, according to Politico. "I think that was encouraging. It's been encouraging throughout the summer. …
"What I saw was an interest … a genuine interest in terms of what we've done in Colorado."
Is this Democrat too free with his pardons?
Hickenlooper said that if Democrats want a candidate who is the polar opposite of President Donald Trump, he could fill the bill.
"I've never been sued," he said, according to Time. "I've never sued anyone. I'm always the antidote to Trump in that sense. In the restaurant business, you kind of define your success by the (idea) that there's no profit in having enemies. That's the business I came from.
"I think President Trump, when he was in business, defined himself by who his enemies were and how successfully he could attack them or malign them or sue them."
Advertisement - story continues below
Hickenlooper told Politico that part of his decision will come down to whether he sees a way through what is likely to be a crowded field.
"There's a lot of commotion about whether one person or another is pure enough," he said. "And yet, you step back and look at views on climate change, views on environmental issues, health care, public safety, judicial reform. … There are differences in style and process, how you plan to go from one place to another. But most Democrats share a certain strong commonality.
"If I'm right, and there is — and I don't know if I'm right. That's what I'm trying to figure out. I'm still trying to look at if there is a lane for someone like me, which I think is an absolutely fair question."
Conversation