Op-Ed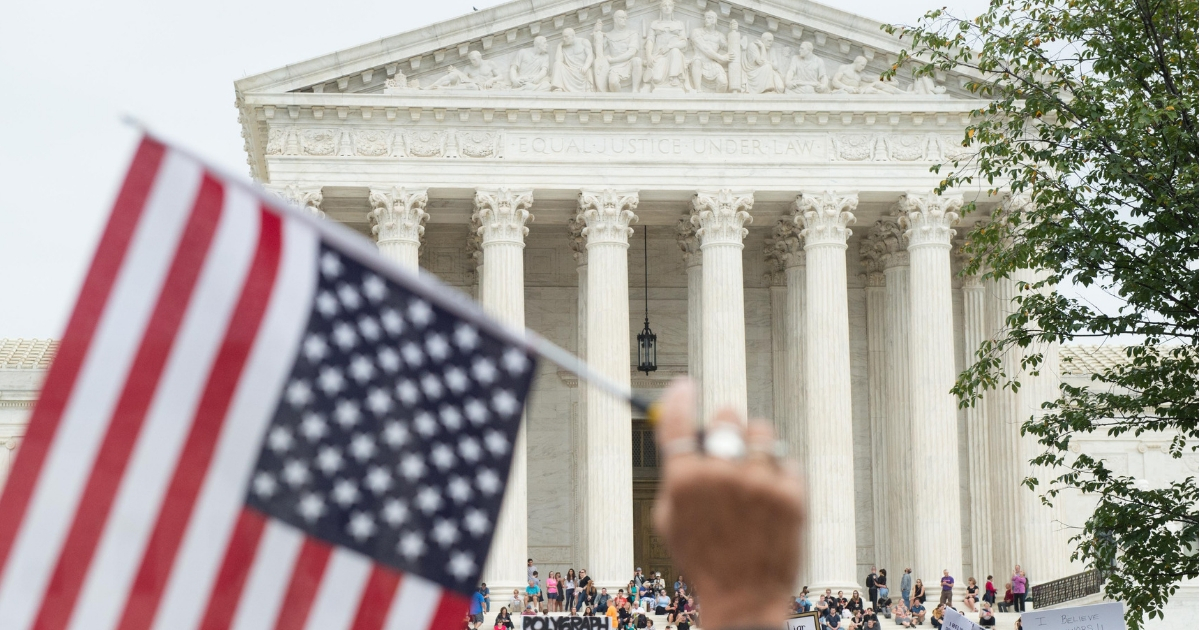 Quitting Isn't an Option for America's Christians
How difficult a choice can it be for supporters of President Donald Trump? Either seek and return to the model for freedom and liberty established by the Founders — i.e. "the Christian, or dominantly Christian, United States of America" — or be heckled out of restaurants, hunted down at gas stations, driven from stores, and threatened when appearing in public.
Quitting is not an option for Christians. We are called to war from start to finish. As A.W. Pink clarifies, "We should be daily and confidently entreating Him to teach us to vanquish the Anakim, which are usurping our rightful heritage."
Controlling the economic, political, cultural, educational, professional, and recreational levers of power in America, present-day Anakim have no intention to let up. For Christians, on the other hand, this is our kairos. "My reader, there are no chance happenings, no chance meetings, no chance delays, no chance losses, no chance anythings in our lives. All is of Divine appointment."
Advertisement - story continues below
This is the right, critical, and opportune moment.
It is easy to imagine what the Pilgrims would think if they could have observed what became of the culture and their design for freedom of four centuries ago. Before debarking the Mayflower they pronounced their mission as being "for the glory of God and the advancement of the Christian faith."
What has transpired over the last 100 years has been entirely antithetical to the Founders' vision. It is the time in which the complete reversal of sacred-spiritual into secular-worldly took place in America.
English author and social critic Os Guinness explores this in his new book, "Last Call for Liberty: How America's Genius for Freedom Has Become Its Greatest Threat."
Advertisement - story continues below
"Democracy has zero moral content, where constitutionalism is rich with various principles for a free society. Many people have the wrong idea of the roots of American freedom, freedom is nuanced, freedom is elusive.
"Freedom is not just the permission to do what you like, but the power to do what you ought.
"As you look at many of the ideas in America: multiculturalism, political correctness, social constructionism, the sexual revolution, post modernism, all these ideas go back to the Enlightenment and its heirs coming down through the French Revolution. They do not go back to the American Revolution and to the Scriptures of the Jews and Christians behind it."
We may recall that the Framers of the Constitution chose to steer clear of the idea of a "democracy." H.L. Mencken typified democracy as "a pathetic belief in the collective wisdom of individual ignorance." Instead, the American Founders established "a republic, if you can keep it," in the words of Benjamin Franklin at the close of the Constitutional Convention in 1787. Jefferson, Madison, Franklin and Adams were all outspoken exponents for a nation of laws on the basis of mixed government, separation of powers, and the principle of checks and balances.
American culture is not going to regain its wholesomeness until secularized, and now weaponized, public education has been dealt with. A.W. Pink explains: "The new birth is an imperative necessity because the natural man is altogether devoid of spiritual life. It is not that he is ignorant and needs instruction: it is not that he is feeble and needs invigorating: it is not that he is sickly and needs doctoring. His case is far, far worse. He is dead in trespasses and sins."
Advertisement - story continues below
Such straightforward awareness was an integral part of Christian education in American public schools for well over three centuries. Gaining wisdom through Bible study helped develop social virtues, which in turn formed the underpinnings of society.
Guinness discusses some of the influences that caused the American educational system to adopt Secularism. "2018 is fifty years on from what Rudi Dutschke called 'The long march through the institutions.' You remember when Antonio Gramsci sat in jail under Mussolini and wrestled with the failure of Karl Marx's view of how revolutions would come. And he argues that unlike Marx, there would have to be cultural hegemony, domination through the leading institutions of ideas in society. You can see that Dutschke fifty years ago this year, in 1968, — a very crucial year for many reasons – called for a long march through the worlds of the universities and colleges, the press and the media, and the world of entertainment."
"Fifty years later in many ways that long march has been successful. Many of the ideas coming out from the 'ideas institutions of America' owe more to the French Revolution and its heirs Friedrich Nietzsche, Antonio Gramsci, Wilhelm Reich, Herbert Marcuse, and, of course, most recently Michel Foucault."
The answer to the question whether we are a Christian or a secular nation will determine whether Christians are going to engage the culture in the public square on Nov. 6, 2018, or are going to allow secularists to prevail and impose Secularism's values by the making, enforcement, and adjudication of laws in 2019-2020.
Advertisement - story continues below
Whereas it now appears to be just "a little cloud about the size of a man's hand rising from the sea," Gideons and Rahabs are beginning to stand, definitely indicating that there is going to be a spiritual resurrection in America.
The views expressed in this opinion article are those of their author and are not necessarily either shared or endorsed by the owners of this website. If you are interested in contributing an Op-Ed to The Western Journal, you can learn about our submission guidelines and process here.
Conversation