Op-Ed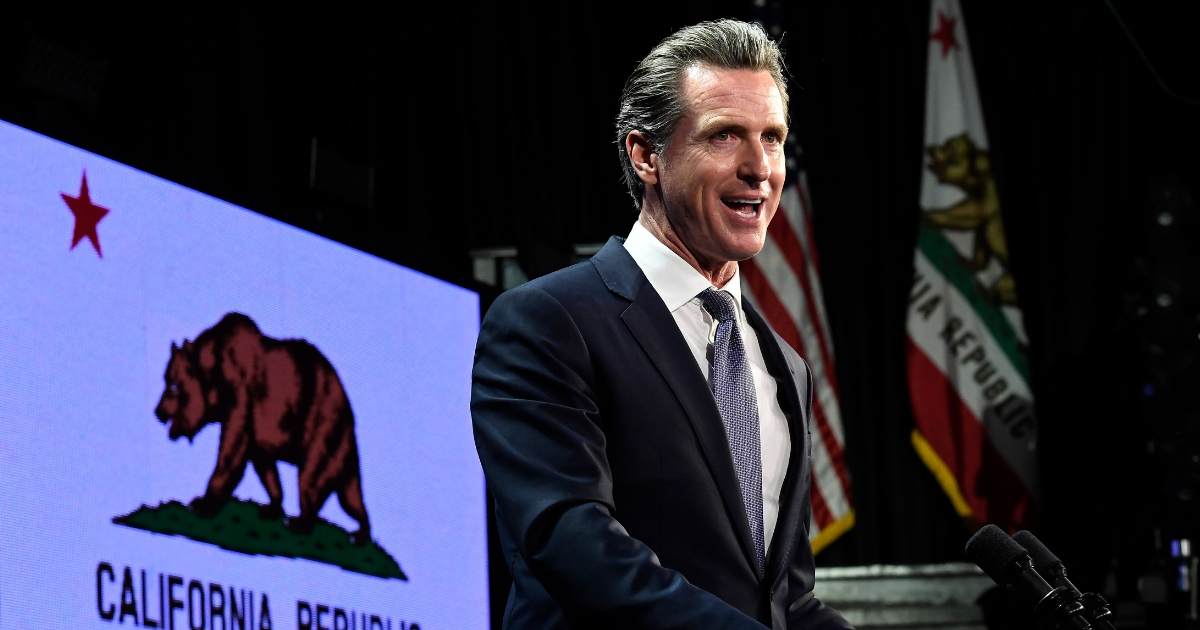 California's Christians Must Stand Up and Press On
It was quite a week for Rob McCoy, the pastor of Godspeak Calvary Chapel, and the Thousand Oaks city councilman and mayor pro tempore. On Nov. 7, a deranged killer murdered 12 people at Borderline Bar and Grill. The next day, raging wildfires laid waste to parts of the Thousand Oaks area.
Pastor McCoy will be sworn in as mayor of Thousand Oaks on Dec. 11. After pastoring the 500 or so churchgoers at Godspeak, McCoy ran for California assembly in 2014, and was elected as city councilman from 2015 to 2018. Beginning Dec. 11, he will serve God at his church and Thousand Oaks as its Mayor. In other words, he will be serving the Thousand Oaks community inside and outside the church walls.
Following a Wednesday night Bible study last week, McCoy was informed of the Borderline Bar and Grill mass shooting. As a former sheriff's chaplain, he hurried to Borderline to see how he could help. He then went to the reunification site set up by the sheriff's office for families anxious for news about their loved ones. McCoy stayed all night, providing solace and consolation to those in grief and distress.
Advertisement - story continues below
Needing more hands on deck, the sheriff's officer in charge called on McCoy to console bereaved families and speak to the media. In an emotional interview with ABC News, he said, "It's going to be a long, hard road, but this community will stand together. … That's the only way to get through it."
In emotional interview, mayor pro tem of Thousand Oaks: "It's going to be a long, hard road, but this community will stand together…That's the only way to get through it." https://t.co/wR5H6T3y5M pic.twitter.com/ahJLaWlk8O

— ABC News (@ABC) November 8, 2018
The next afternoon McCoy had to evacuate his home due to the fire. There is something diabolical about the Thousand Oaks mass shooting and roaring wildfires. 1 Peter 5:8 sheds light: "Your adversary the devil, as a roaring lion, walketh about, seeking whom he may devour."
Advertisement - story continues below
And yet, as the Christian music group MercyMe expresses in the song "Even If," "It's easy to sing, When there's nothing to bring me down, But what will I say, When I'm held to the flame, Like I am right now, I know You're able and I know You can, Save through the fire with Your mighty hand, But even if You don't, My hope is You alone."
"When the storms of life come, the wicked are whirled away, but the godly have a lasting foundation." If trust in God is "thoroughgoing and comprehensive," fearfulness is incompatible with trust in God, for "whoever relies for safety on Yahweh is safe indeed." No storm can take down the righteous.
Which brings us to California Governor-elect Gavin Newsom, elected Nov. 6 by California evangelicals who stayed home on Election Day, as the following shows: "California has more Evangelical voters than any other state in the Union except Texas. According to a study conducted by the non-partisan and respected Pew Research Center, 63 percent of Californians describe themselves as Christian and 20 percent describe themselves as Evangelical Christians. Even if we modestly estimate that registration among Christians doesn't exceed that of the general populations, this amounts to over 3.7 million registered Evangelicals — more voters than the whole state of Arizona."
To get an idea of Newsom's ostentatious self-importance, we merely have to call to mind how he, as San Francisco Mayor in February 2004, "in calculated defiance of state law" annulled the vote of 4.6 million California voters in defining "only marriage between a man and a woman [as] valid or recognized in California." (Prop. 22 – 61 percent-39 percent)
A single San Francisco politician thus pre-empted 4.6 million statewide California voters.
Advertisement - story continues below
Newson, a male himself, ascribes "the crisis with men and boys in this state and in this country" to "a culture of toxic masculinity." A culture, as he has it, "where men are responsible for much of the violence in the nation."
California presents the perfect example of a culture that at first drifted and now is rushing headlong into apostasy. There are few people who seem to be more unfit for leadership than Gavin Newsom.
Newsom has touted his plan for universal health care. Aside from compounding California's debt crisis, perhaps even more deplorable is the smug, intellectual laziness and refusal to take into account the impact of a plan so unrealistic and foolhardy. California residents are fleeing the state in droves, "concluding that the cost of living, taxes, regulation, traffic, and other problems are just too unbearable, despite the gorgeous coastlines and weather and everything else that once made the Golden State so golden."
A diffident church culture, a Sunday-go-to-meeting churchgoing that makes no demands on one's comfortable, self-centered life, will not be the answer for California, or any other state.
Advertisement - story continues below
"If you long to please God, and wish to see Him pleased, not just in the church house, but also the school house, the state house, the courthouse, the movie house, the art house" and the public square, Christians should not abandon California but press the battle on. Just like David did in engaging Goliath.
We need the Gideons and the Rahabs to stand.
The views expressed in this opinion article are those of their author and are not necessarily either shared or endorsed by the owners of this website. If you are interested in contributing an Op-Ed to The Western Journal, you can learn about our submission guidelines and process here.
Conversation