News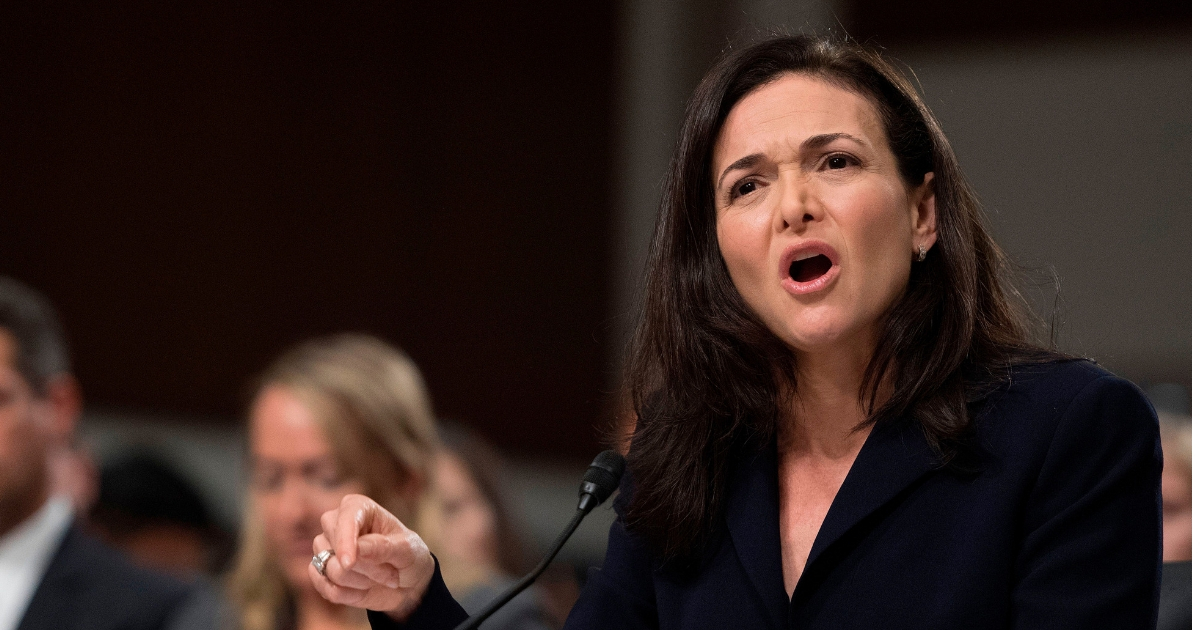 Report: Facebook's COO Asked Company To Research Soros' Financial Interests
Facebook's Chief Operating Officer Sheryl Sandberg asked her staff to conduct research on billionaire George Soros, according to a report in The New York Times.
Sandberg has long maintained that she kept her distance from a Facebook-orchestrated effort to respond to Soros after the leftist icon attacked social media giants such as Facebook and Google back in January, CNBC reported.
"The internet monopolies have neither the will nor the inclination to protect society against the consequences of their actions. That turns them into a menace and it falls to the regulatory authorities to protect society against them," Soros said at the time, according to The Guardian.
Advertisement - story continues below
He said social media giants "deceive their users by manipulating their attention and directing it towards their own commercial purposes" and "deliberately engineer addiction to the services they provide."
This, he added, "can be very harmful, particularly for adolescents."
"The power to shape people's attention is increasingly concentrated in the hands of a few companies. It takes a real effort to assert and defend what John Stuart Mill called 'the freedom of mind'. There is a possibility that once lost, people who grow up in the digital age will have difficulty in regaining it. This may have far-reaching political consequences," Soros said.
After Soros spoke, Sandberg acted, according to the Times report, which said she asked for information about Soros's business holdings and whether his criticism of social media was motivated by money.
Advertisement - story continues below
Facebook later hired Definers Public Affairs to respond to Soros' remarks by showing that he was funding groups critical of Facebook.
Facebook said Sandberg did not start the process of investigating Soros.
"Mr. Soros is a prominent investor and we looked into his investments and trading activity related to Facebook," the company said in a statement.
"Did we ask them to do work on George Soros? Yes." Facebook took responsibility for hiring a lobbying company that pushed negative stories about Facebook's critics. https://t.co/vpcMGa4nlO

— The New York Times (@nytimes) November 23, 2018
Advertisement - story continues below
"That research was already underway when Sheryl sent an email asking if Mr. Soros had shorted Facebook's stock," the statement said.
Sanders has indicated she was not closely involved in the effort.
"I didn't remember a firm called Definers," she said. "I asked our team to look into the work Definers did for us and to double-check whether anything had crossed my desk. Some of their work was incorporated into materials presented to me and I received a small number of emails where Definers was referenced."
The company said that Sandberg "takes full responsibility for any activity that happened on her watch," but did not personally oversee research on Freedom from Facebook, an anti-Facebook coalition later targeted by Definers.
Advertisement - story continues below
Eddie Vale, a spokesman for Freedom from Facebook, said there is still more to the story.
"In light of Sandberg's continuously changing story on the Soros research, there's no way their denials about attacking other critics can be taken at face value," Vale said. "Facebook must immediately release any emails and any research about targeting the Freedom from Facebook coalition or any member organizations."
Conversation