Commentary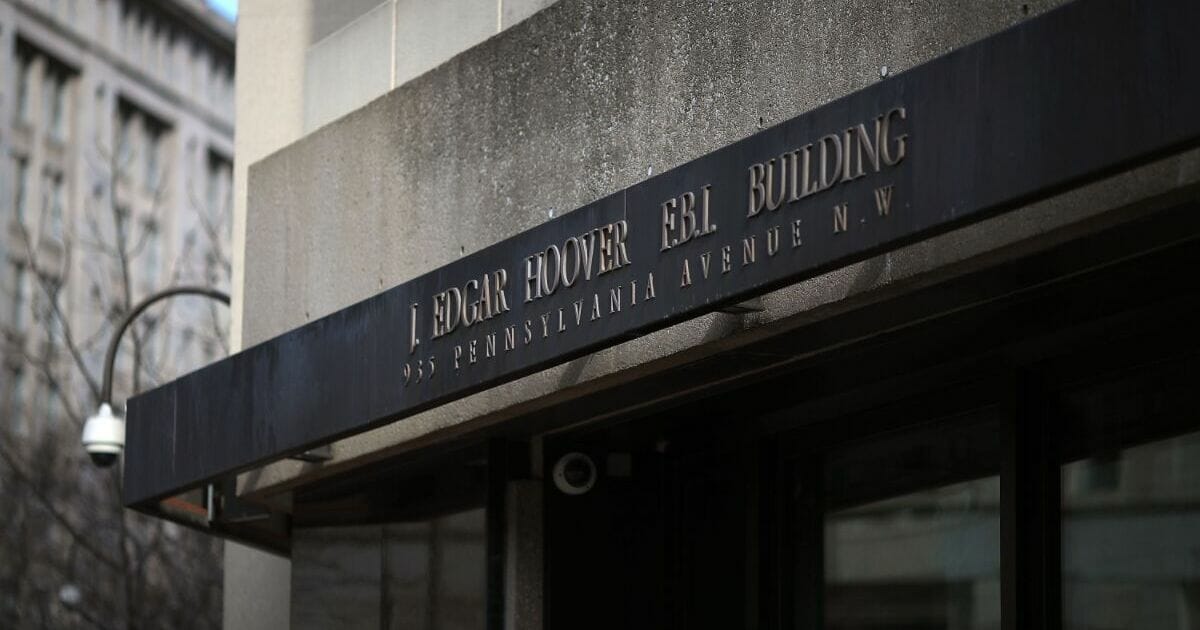 Report: FBI Had To Use Spreadsheet To Keep Up with All the Lies in Steele Dossier
You know a lie is a real doozy when the FBI needs a detailed spreadsheet just to unravel it.
That's exactly what the top law enforcement agency in America used to break down the infamous Steele dossier, at least if veteran investigative reporter John Solomon is right.
In a fascinating opinion piece published by The Hill, the reporter dug into how the government vetted the Russia-linked dossier provided by Christopher Steele during the 2016 election season.
Advertisement - story continues below
What Solomon discovered is eye-opening: After checking the claims in the document, federal officials found that it was "mostly useless," in the journalist's words. Based on an interview conducted by the inspector general of the Department of Justice, Solomon pointed out that the Steele dossier was so convoluted that fact-checkers had to go through it line by line, using spreadsheet software to keep track of it all.
"Over months of work, FBI agents painstakingly researched every claim Steele made about Trump's possible collusion with Russia, and assembled their findings into a spreadsheet-like document," Solomon said. "The over-under isn't flattering to Steele."
The document, if you recall, made a number of scandalous allegations about then-candidate Donald Trump, with a special emphasis on the now-debunked "collusion" between the billionaire and Russia. But when the broad claims were dismantled piece by piece, investigators found something noteworthy.
Government researchers essentially reverse-engineered the dossier and split it into individual claims. Then they checked each claim to see if it was authentic or just speculation. When examined in this way, the allegations fell apart.
Advertisement - story continues below
"Multiple sources familiar with the FBI spreadsheet tell me the vast majority of Steele's claims were deemed to be wrong, or could not be corroborated even with the most awesome tools available to the U.S. intelligence community," Solomon said.
"One source estimated the spreadsheet found upward of 90 percent of the dossier's claims to be either wrong, nonverifiable or open-source intelligence found with a Google search," The Hill contributor added. "In other words, it was mostly useless."
If he is right, it appears that Steele may have basically "padded" the document by making claims against Trump that sounded juicy but couldn't be confirmed.
"The spreadsheet was a sea of blanks, meaning most claims couldn't be corroborated, and those things that were found in classified intelligence suggested Steele's intelligence was partly or totally inaccurate on several claims," an unnamed government source allegedly told Solomon.
When investigators were able to find claims in the dossier that could be fact-checked, they found countless mistakes.
"For example, U.S. intelligence found no evidence that Carter Page, during a trip to Moscow in July 2016, secretly met with two associates of Vladimir Putin — Rosneft oil executive Igor Sechin and senior government official Igor Divyekin — as part of the effort to collude with the Trump campaign, as Steele reported," Solomon wrote.
Advertisement - story continues below
"Page did meet with a lower-level Rosneft official, and shook hands with a Russian deputy prime minister, the FBI found, but it was a far cry from the tale that Steele's dossier spun," the journalist continued.
In other words, it seems that Steele, a former intelligence operative with known links to the scandal-ridden firm Fusion GPS, took small grains of truth and embellished them to paint an anti-Trump picture. "Again, Steele's intelligence was wrong or unverifiable," Solomon explained.
Should Americans demand more transparency about how this dossier circulated?
So why does this matter? After all, Trump is still in the White House, having weathered the storms of the Mueller report and (so far) the Democratic effort to impeach him.
Advertisement - story continues below
It matters because so much of the political hysteria of the last three years was based on lies — lies which may have been purposely perpetuated by people within our own government who were hell-bent on stopping Trump no matter what.
Remember, it was the Steele dossier which was used to justify wiretapping Trump's team despite the fact that officials had serious doubts about its veracity.
"The FBI's own spreadsheet was so conclusive that it prompted then-FBI Director James Comey (no fan of Trump, mind you) to dismiss the document as 'salacious and unverified' and for lead FBI agent Peter Strzok to text, 'There's no big there there,'" Solomon pointed out. "Two years later, Mueller came to the same conclusion: Steele's intelligence alleging a conspiracy was never verified."
How this debacle was allowed to happen still needs to be exposed. If government insiders purposely pushed a debunked, distrusted dossier to spy on American citizens and undermine a political candidate, heads need to roll.
Conversation