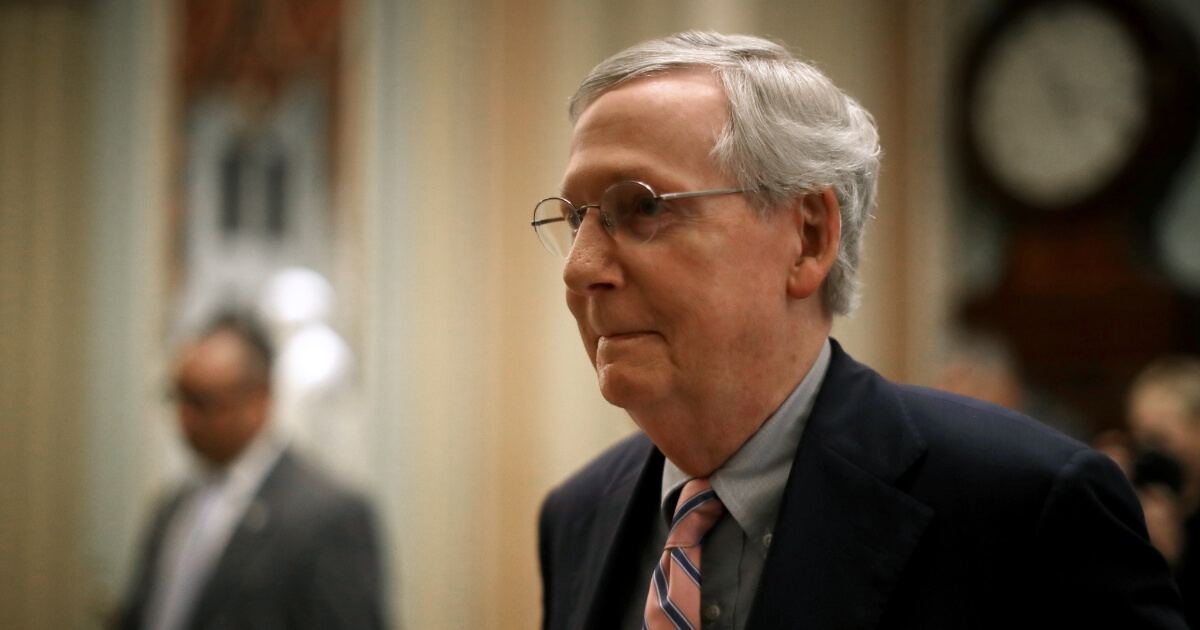 Report: GOP Majority on Verge of Collapsing, Up To 68 Seats in Play
As America lurches from the partisan warfare of Justice Brett Kavanaugh's confirmation hearings toward next month's midterm elections that could reshape the face of Congress, a new report suggest that Republican dominance in Washington may be coming to an end.
The website Politico reports that based on its own analysis, there are now 209 congressional seats "either firmly or leaning in the Democratic column — only nine shy of the 218 the party needs to wrest away control of the chamber."
The analysis also said 68 GOP seats are "at play" and could go either way.
Advertisement - story continues below
But everyone knows that winning the October polls and winning the November elections can be two very different things.
"Republicans have had a little lack of enthusiasm," National Republican Congressional Committee Chairman Steve Stivers of Ohio said. "We had nine special elections, and we spent a lot of time and money trying to turn out reluctant Republicans. And, now, Republicans are excited."
Some efforts to take the temperature of voters show mixed results.
"Republicans have also chipped away at what was a nearly 10-point lead for Democrats on the generic ballot; it now sits around 7 points," Politico reported.
Advertisement - story continues below
CNN, however, reported something very different. It's own poll revealed a 13-point gap between support for a generic Democrat and a generic Republican.
The new CNN poll also showed that despite that big lead, 50 percent of Americans expect the GOP to maintain control of Congress. Only 34 percent expect the Democrats to gain power, which is down from an August CNN poll taken before the high-profile Kavanaugh confirmation hearings.
Are you upbeat about the GOP's chances this fall?
Senate Majority Leader Mitch McConnell has said he thinks Republicans gained ground with voters by showing voters they "stood up to the mob," as noted by the Washington Examiner.
Lee Miringoff, director of the Marist Institute for Public Opinion, has seconded that theory after a poll last week showed Republicans closing the gap with Democrats.
"The result of hearings, at least in the short run, is the Republican base was awakened," he said, according to NPR.
Advertisement - story continues below
Pennsylvania-based Chris Borick, who oversees Muhlenberg College's polling, said Kavanaugh was the kind of challenge the GOP needed, WITF reported.
"For Republican voters … that got their anger up, if you will, in terms of the election cycle and why it's important," he said of the efforts to derail Kavanaugh's confirmation.
Borick said, though, that October indignation does not always mean votes in November.
Midterm elections are "usually punitive" to the president's party.
Advertisement - story continues below
"I think everything shapes up in 2018 to hold form," he said. "In other words, especially in House elections, there's a wind at the back of Democrats."
Conversation