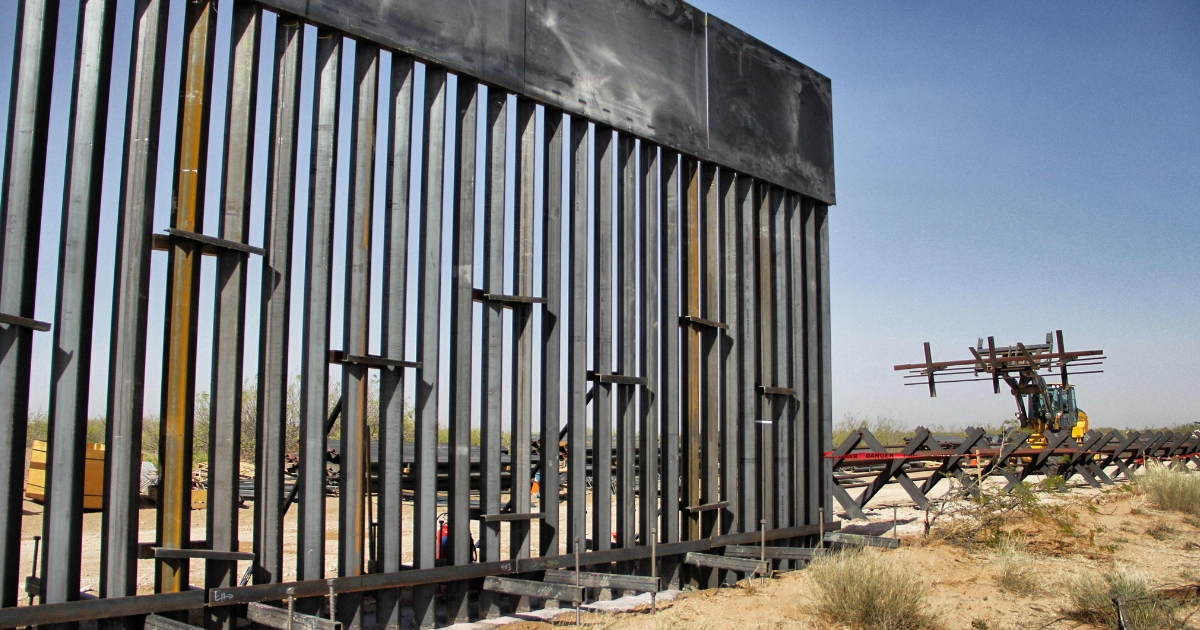 Republicans Introduce Plan To Help Fund Border Wall for 2 Years
Two days after migrants tried to storm their way through a border checkpoint, a Senate Republican said there is a compromise in the works that could allocate $5 billion for President Donald Trump's proposed Border Wall.
The current funding bill that is under consideration would spend $1.6 billion on the wall. Trump wants that increased to $5 billion. Democrats oppose spending more than $1.6 billion.
As a way to resolve the issue, Republicans in the Senate are now looking at spreading the $5 billion across two federal fiscal years.
Advertisement - story continues below
"We're not there yet, but it makes sense to us," said Senate Appropriations Committee Chairman Richard Shelby, an Alabama Republican, according to The Hill.
Shelby said that he was told by Trump that the $5 billion figure was essential. The bill that contains Border Wall funding must be passed by Dec. 7 or the government could shut down.
"I think he would veto. He said he would veto at $1.6 (billion), so I take him at his word," Shelby said Tuesday. He said the Senate would not override Trump's veto.
Democrat Jon Tester of Montana, the ranking member of the Senate Appropriations Subcommittee for Homeland Security, was unsure about the two-year plan.
Advertisement - story continues below
"I think the challenge is, can they even spend the money?" he said.
I urge House leaders and the United States Congress to immediately pass a bill that would supply funds for a border wall—this week. Kicking the can down the road is no longer an option.

Read the rest of my @FoxNews op-ed here: https://t.co/rCxjxDBzvM #AZ05

— Rep Andy Biggs (@RepAndyBiggsAZ) November 27, 2018
On Tuesday, Trump told The Washington Post that he is committed to the wall, regardless of the funding.
"We need Democrat votes to have a wall," Trump said, according to The Washington Post.
"Now, if we don't get it, will I get it done another way? I might get it done another way. There are other potential ways that I can do it. You saw what we did with the military, just coming in with the barbed wire and the fencing, and various other things," Trump said.
Advertisement - story continues below
As thousands of migrants approached the border, Trump sent about 5,800 troops to the border. Much of their activity has been devoted to hardening key sectors that migrants might use to make an illegal crossing.
Should Congress spend $5 billion on the Border Wall?
"We desperately need a wall," Trump said. "I think that's been shown better than ever in the last short period of two weeks — that we need a wall. I see the Democrats are going to want to do something, because they understand, too. Those pictures are very bad for the Democrats."
House Majority Whip Steve Scalise also said that at a time when migrants have brought violence to the border, action is essential.
Advertisement - story continues below
"The real question is, do Democrats want to shut the government down over whether or not to keep America safe? That's a serious question they're going to have to ask at a time when there are people attacking our own law enforcement agents at the border," said the Louisiana Republican.
"It's the way our government works that you have to find compromise," said House Majority Leader Kevin McCarthy, a California Republican. "And I think what the president's saying [with] $5 billion, he's finding compromise there. But we need that to secure the border."
Conversation