Sports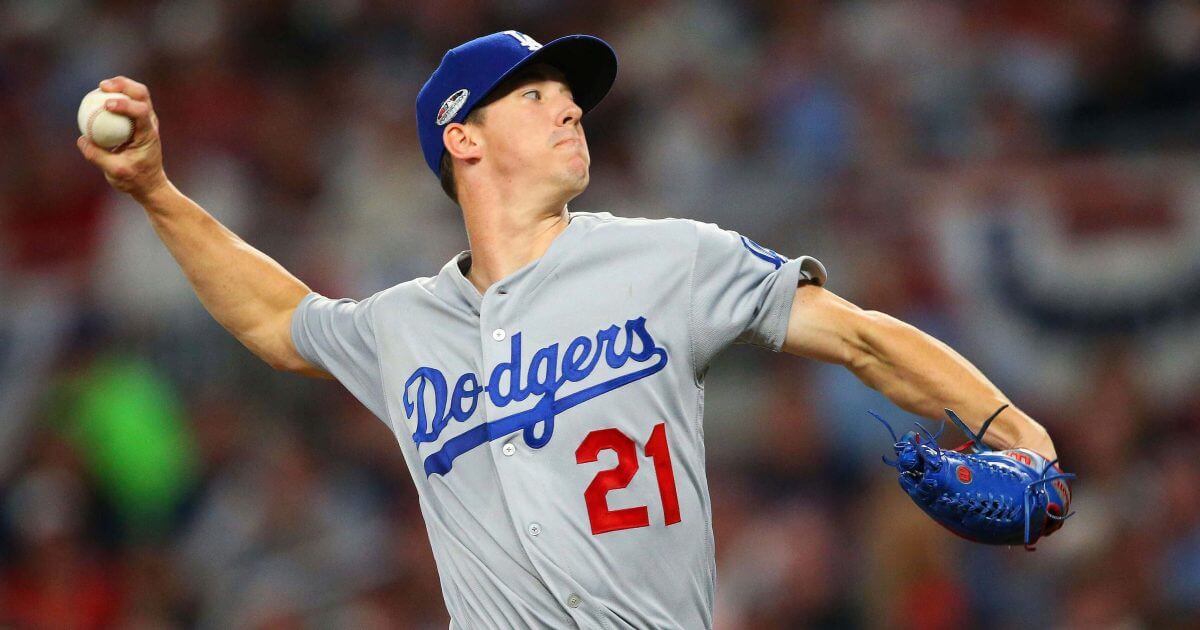 Dodgers Turning to Rookie in Pressure-Packed NLCS Game 3
Dodgers manager Dave Roberts came into the postseason willing to let his starters go deeper into games.
He has yet to find someone who can stick around.
Hyun-Jin Ryu lasted 4 1/3 innings in Game 2 against the Milwaukee Brewers. Ace Clayton Kershaw managed just three innings in Game 1.
Advertisement - story continues below
Now, it's Walker Buehler's turn.
The rookie takes the ball on Monday night at Dodger Stadium, where he was 4-3 with a 1.93 ERA in 13 games (12 starts) during the regular season.
"Obviously threw the ball pretty good at home. But that's what you're supposed to do. You protect your home field," Buehler said Sunday. "Obviously 50,000 Dodger fans behind you doesn't hurt. And sleeping in the same city that you're going to play in and not having to fly anywhere is big."
The teams traded one-run victories in the first two games in Milwaukee, sending the series back to Los Angeles for Games 3, 4 and 5.
Advertisement - story continues below
Buehler made his postseason debut in the NL Division Series at Atlanta. The right-hander got tagged for five runs in the second inning of a 6-5 loss. He settled down after that in a five-inning outing.
"You could say that there was a little bit of nerves and anxiety, but that happens," Buehler said. "My first time there, I think I handled it fine. My heartbeat, I felt good with. I was more upset about kind of the decision to throw certain pitches."
Will the Dodgers advance to the World Series?
Buehler has drawn comparisons to Kershaw based on his throwing ability, results and competitiveness. The 24-year-old rookie always projects an image of calm, and he's not one to dwell on a clunker.
"I know what happened and I was there, so I'm more of a positive feedback guy," he said. "The only games I want to watch are the good ones and move forward and stick with what I have."
What Buehler had in the NL tiebreaker game was very good.
Advertisement - story continues below
He tossed one-hit ball into the seventh inning of Los Angeles' 5-2 victory over Colorado that gave the Dodgers a record sixth consecutive division title. He retired his first six batters in the scoreless outing.
That's the version of Buehler that Roberts wants to see against a Brewers lineup featuring Christian Yelich, Ryan Braun and Jesus Aguilar.
But if Buehler doesn't last long, Roberts already knows what he's got in his bullpen.
"Our guys have performed really consistent for me," Roberts said. "We've talked about September 1 started our playoff run, and they've been very successful, giving us a chance to hold our team within striking distance, have given us a chance to win games late."
Advertisement - story continues below
The Dodgers rallied late in the first two games in Milwaukee, scoring four runs in the eighth and ninth of Game 1 only to lose 6-5 and scoring a combined four runs over the seventh and eighth to win 4-3 in Game 2.
For Brewers starter Jhoulys Chacin, Game 3 is a return to the scene of his team's worst loss of the season.
He was charged with nine runs — eight earned — and five hits in a 21-5 rout on Aug. 2. Cody Bellinger hit a grand slam off the 30-year-old right-hander, who lasted just 4 1/3 innings.
"It wasn't my best game there, but during the season you got one or two bad games," Chacin said. "I know people might talk about that a lot. But I'm just going to go out, just try to give my team a chance to win the game and just have fun."
Advertisement - story continues below
The Dodgers belted six other homers in that game: two each by Joc Pederson and Yasiel Puig, and solo shots from Justin Turner and Brian Dozier.
Chacin rebounded on short rest against Colorado in Game 2 of the NLDS, pitching five scoreless innings.
"Jhoulys is a true competitor, and he's out on the mound thinking of ways to beat you," Brewers manager Craig Counsell said Sunday. "He's got a number of different tricks in his bag, so to speak, that he goes to get outs, and I enjoy that. It's gamesmanship, it's competitiveness, it's creativity on the mound."
NL MVP contender Yelich returns to his home state looking to be a factor in the series. He is 1 for 8 with two walks in the first two games and hit into a game-ending groundout with the tying run in scoring position on Saturday.
Advertisement - story continues below
"I'm confident we're going to see a big hit from Christian in the next couple of days," Counsell said.
The Brewers held an optional workout Sunday in Los Angeles.
The off day allowed both managers to reset their bullpens after the teams used a combined 27 pitchers in the first two games. The Dodgers used 14, while the Brewers went through 13.
"Jhoulys is capable of going deep into the game, and that's ideal," Counsell said. "But I think you also have to watch the game and see what's going on. We'll be fresh tomorrow and ready to go, so that's good."
The Western Journal has reviewed this Associated Press story and may have altered it prior to publication to ensure that it meets our editorial standards.
Conversation