Commentary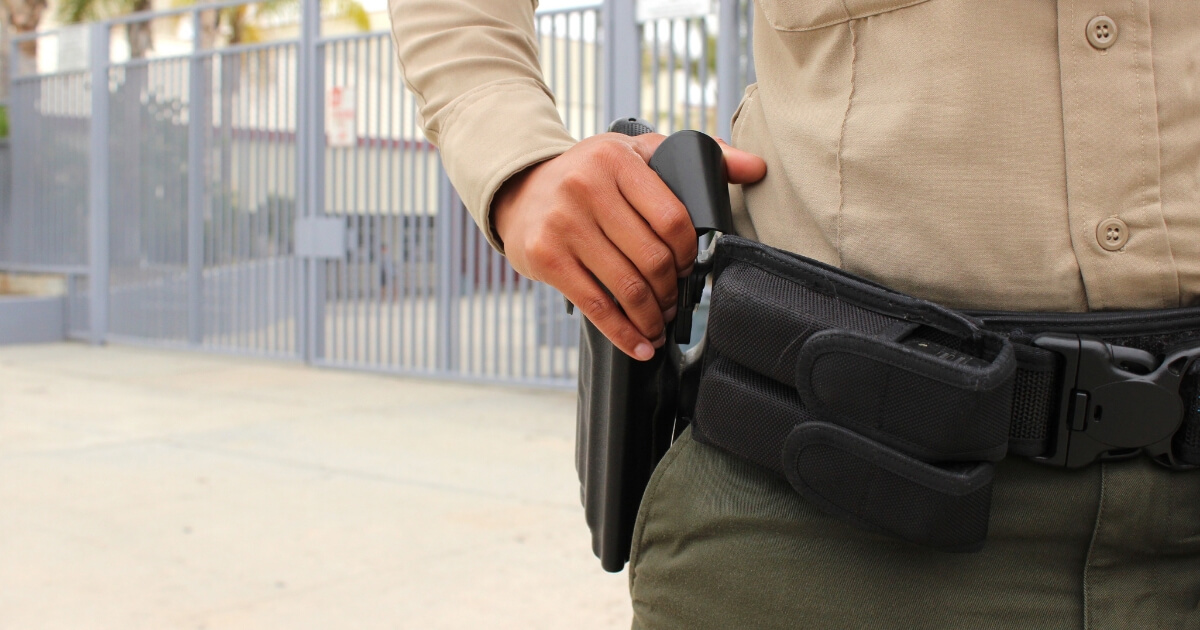 School Board Voted Against Armed Security Before Shooting, Now They're Reversing Course
Reality has a way of bringing people around. Just a month after a school board in Baltimore voted against allowing armed officers in area schools, they've changed their minds after seeing firsthand what happens when determined criminals strike.
At first, all ten members of the board resisted the idea of "good guys with guns" in the Maryland schools. They unanimously turned down a measure that would have supported armed police officers — not teachers or private security — to help safeguard schools.
Then tragedy struck. "Neil Davis, a 25-year-old family member of a student, came into (Frederick Douglass High School) on Feb. 8 and shot special education assistant Michael Marks, according to police. The 56-year-old longtime staffer was seriously injured but survived," The Baltimore Sun reported.
Advertisement - story continues below
Two weeks after that shooting, the board members have a very different perspective. They're now backing legislation that would permit trained police officers to be armed in local schools.
"(T)he city's school board reversed its position on whether school police should be allowed to carry weapons, voting 8-2 in support of legislation that would amend state law to authorize officers to patrol schools with guns," The Sun explained.
That show of support could help a school security bill proposed by state delegate Cheryl Glenn, a Democrat, pass in the state capitol.
"It would be nice if we lived in a world where we didn't need guns at all, but that's not the reality for us in Baltimore City," Glenn told the Baltimore newspaper.
Advertisement - story continues below
"This decision will give the bill a lot of the support the delegation needs to see," she added. "This is all about public safety."
But while the recent shooting and the reversal by the school board has certainly boosted the bill's chances of passing, there's still opposition.
Do you support allowing sworn, trained officers to help safeguard schools?
"It's not a given what will happen in Annapolis," school board chair Cheryl Casciani said, "and after it happens we will have some real decisions to make about how we're going to do this."
Interestingly, sworn police officers are already permitted to carry their firearms on school grounds outside of school hours, but must surrender their guns when they're arguably needed the most: during classes when the hallways are filled with young students.
"Under current law, the city's roughly 100 school police officers are allowed to carry their guns while patrolling the exterior of school buildings before and after school hours, but they are required to store their weapons in a secure location during the day," explained The Sun.
Advertisement - story continues below
"Baltimore is the only jurisdiction in Maryland with a sworn school police force. In surrounding districts, local police or sheriff's departments patrol schools and are allowed to carry their weapons," that outlet continued.
The large Maryland city is 100 percent controlled by Democrats, without a single Republican on its council. Baltimore has the second-worst murder rate in the entire United States.
One of the voices who is most frustrated with bureaucrats preventing officers from doing their jobs is a cop himself.
"I wonder how that 10-0 vote feels now?" Sgt. Clyde Boatwright asked. Boatwright serves as president of the school police union.
Advertisement - story continues below
Meanwhile, Michael Marks, the educator who actually took a bullet during the school shooting a month ago, has added his voice to the side supporting armed police.
It's frustrating that America's schools have become locations of violence, but ignoring reality does not make it go away. Criminals don't respect laws, and when one of them walks into a place of learning with a gun, the best defense for the students are trained, prepared officers who are ready to protect them.
Conversation