Commentary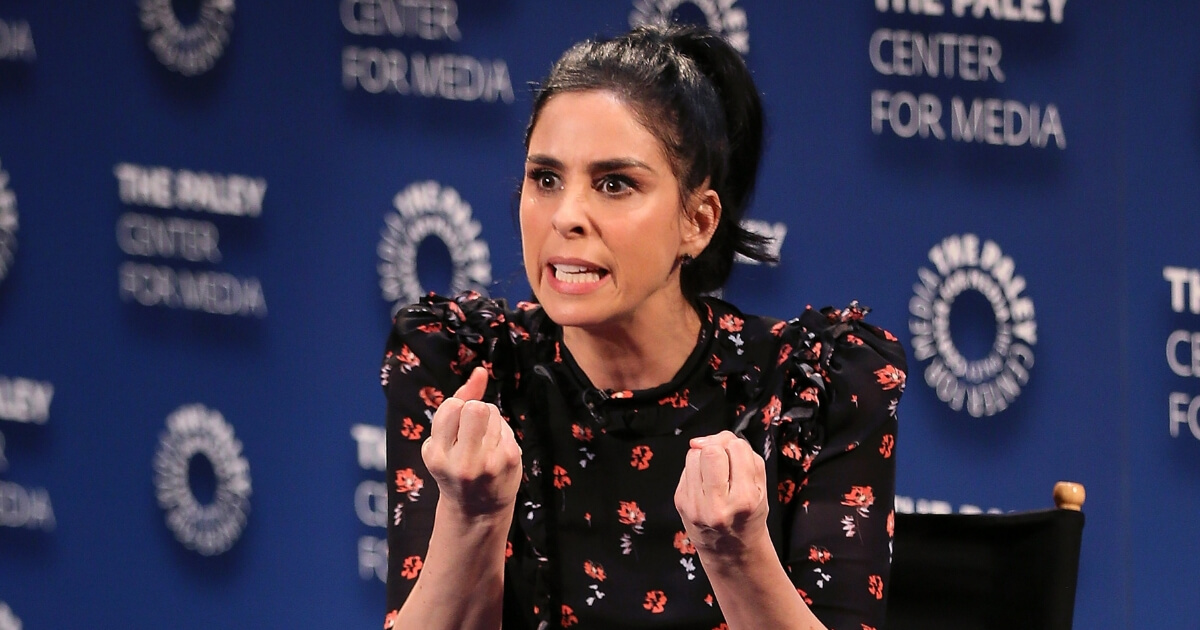 Disgusting: Comedian Silverman Hopes for Trump To Be 'Held Down' and 'Violated'
Alleged comedian and crazy liberal Sarah Silverman has once again made disgusting and offensive remarks … but she might have really crossed the line this time.
On Twitter, Silverman expressed her hope that President Donald Trump would someday be "held down" against his will and "violated" after he exposed the Soros-funded activists who screamed at Republican Sen. Jeff Flake in an elevator over the accusations against Supreme Court nominee Brett Kavanaugh.
"I hope you someday understand what it is to be held down against your will and violated," Silverman said on Twitter.
Advertisement - story continues below
I hope you someday understand what it is to be held down against your will and violated. Your compassion is startless https://t.co/ujlTX8Wr9X

— Sarah Silverman (@SarahKSilverman) October 5, 2018
The left typically likes to portray themselves as people who are champions of sexual assault victims but that image is quickly fading away with Silverman's comments.
Silverman's comments are in conflict with the message of the same protesters she was attempting to defend.
The protesters harassed Congressmen, demanding them to take sexual assault seriously. One of the protesters screamed at Flake and said "you're telling me that my assault doesn't matter."
Advertisement - story continues below
"How many stories of sexual violence do you need to hear in order to believe women?" Activists confronted 3 GOP senators, including Mitch McConnell, at the airport, asking them about the allegations of sexual assault against SCOTUSt nominee Brett Kavanaugh https://t.co/3juwEiLjdK pic.twitter.com/yUIRX7KgYs

— CNN (@CNN) October 2, 2018
How can someone like Silverman think any sexual assault "matters" when she's openly hoping someone gets sexually assaulted?
Should Sarah Silverman apologize for her disgusting remarks?
I suppose the left only thinks sexual assault matters when it's not happening to the "old white men" they love to criticize.
It's also worth pointing out that Silverman's reply to Trump is almost completely unrelated to what he was tweeting about.
Trump was pointing out the serious issue of left-wing protesters who are on the payroll of billionaire George Soros — but Silverman conveniently ignored that part and started a completely different discussion.
Advertisement - story continues below
However, we shouldn't expect Silverman to be the intellectual type considering her history of disgusting and overtly offensive comments.
For example, Silverman has attacked Christians repeatedly over the years. At one point, Silverman depicted Jesus in a pro-abortion PSA.
Last month, Silverman included Vermont Sen. Bernie Sanders on her Hulu show, "I Love You, America."
On Silverman's show, Sen. Sanders accused the government of several heinous actions.
Advertisement - story continues below
"We just starve little children, we go bomb houses and buses of children and we give tax breaks to billionaires but we don't use dirty words," Sanders said on Silverman's show.
At this point, we're desensitized to the awful comments made by Silverman and her left-wing colleagues, but that doesn't mean her statements are any less deserving of criticism.
Even if she doesn't like Trump, Silverman is trivializing sexual assault — and that's something everyone should disagree with.
Silverman should apologize for her words, not just to Trump, but to all victims of sexual assault.
Conversation