News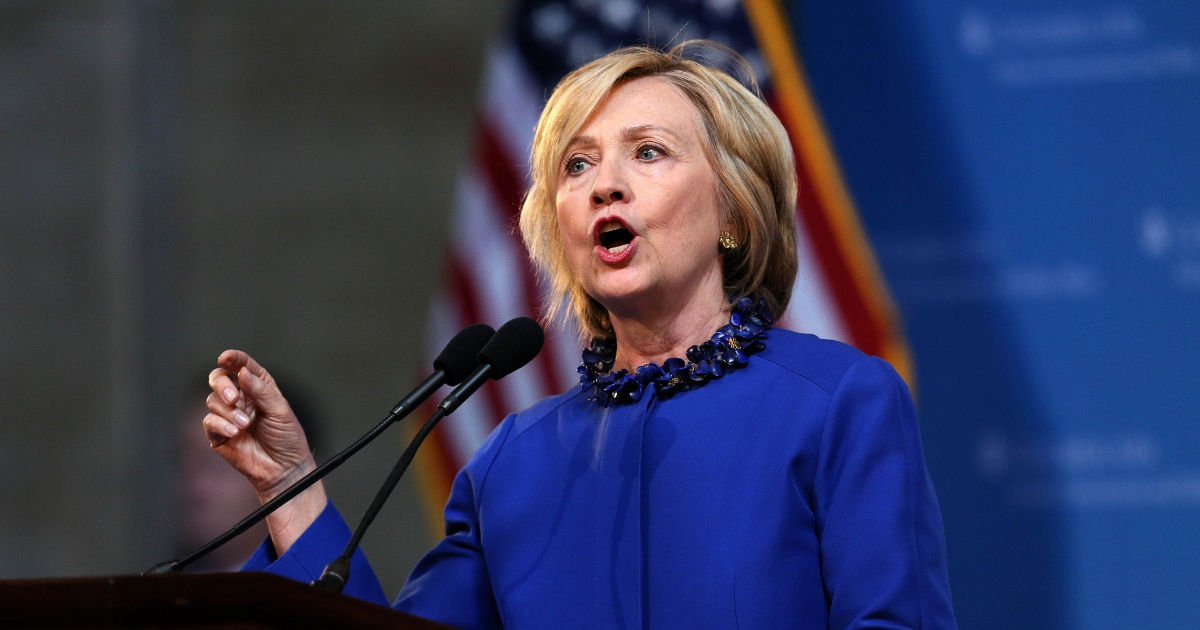 'Superb Propaganda' - Hillary Clinton Blasts Fox News
When Hillary Clinton sat down recently with The Guardian, she gave the news media a good old-fashioned scolding, starting with, but not confining herself to, Fox News.
In the Guardian interview, she also raked President Donald Trump over the coals, saying he was "quite a student of authoritarian regimes and how they manipulate and control people".
"He is someone who craves dominance over any situation he finds himself in. He craves adulation, flattery, all of which fit the profile of leaders we can remember from the past," she said, alluding to leaders and movements she did not name.
Advertisement - story continues below
Clinton also said that "various populist, rightwing, fascist, authoritarian movements and leaders destroy a common base of fact and evidence, creating an 'alternative reality.'"
Trump has proved himself skilled at "tweeting and insulting and dominating the news cycles," she said, claiming the media does not challenge Trump.
Fox News is complicit in Trump's dominance, she said.
"One of the ways you do that is by consistently attacking the press. Now he doesn't attack Fox News, because they're like a wholly owned subsidiary of Trump and the Republican Party now," Clinton said. "So he attacks the press and the broadcast media that raise questions about him, that don't give him fidelity and loyalty."
Advertisement - story continues below
Although Clinton did not have praise for any media outlet, Fox News got both barrels of her scorn.
"You watch Fox News, it's always, 'Something terrible is about to happen,' 'Something terrible did happen,' 'These people are doing all these awful things.' It is totally divorced from reality, but it is superb propaganda," she said.
How come when Hillary attacks Fox it's not a threat to the free press? https://t.co/BaBHcrhAxr

— Mark R. Levin (@marklevinshow) November 23, 2018
"I don't know the best way to puncture that. You have to hope that reality catches up with politics and entertainment at some point," she said.
However, Clinton said, the rest of media is failing America as well, condemning "60 Minutes" for not asking about Trump's taxes in a recent interview.
Advertisement - story continues below
"So at some point, the press has to get smarter because that's basically how most voters get their information," she said, saying that balance has evolved into presenting two conflicting opinions.
"If you're into both-side-ism — so, you know, on the one hand this, and on the other hand that — really there's no factual basis, there's no evidence, there's no record. Everybody lies, everybody gilds the lily. It doesn't really matter. That just opens a door to somebody like him," she said.
Clinton said the media no longer is effective at containing Trump and those like him.
Has Hillary Clinton become irrelevant?
Advertisement - story continues below
"I believe that where we are now in the political cycle is that the press does not know how to cover these candidates who are setting themselves on fire every day, who are masters of diversion and distraction," she said.
In the interview, Clinton made a reference to the 2016 presidential race, which she lost to Trump, by claiming that Trump "never was held accountable for anything that he said, at all … and whatever the insult of the day was or whatever the revelation against him might be, everybody moved on,."
"There was no drum beat. It just didn't happen, and so people did not know what to expect," she said.
Conversation