News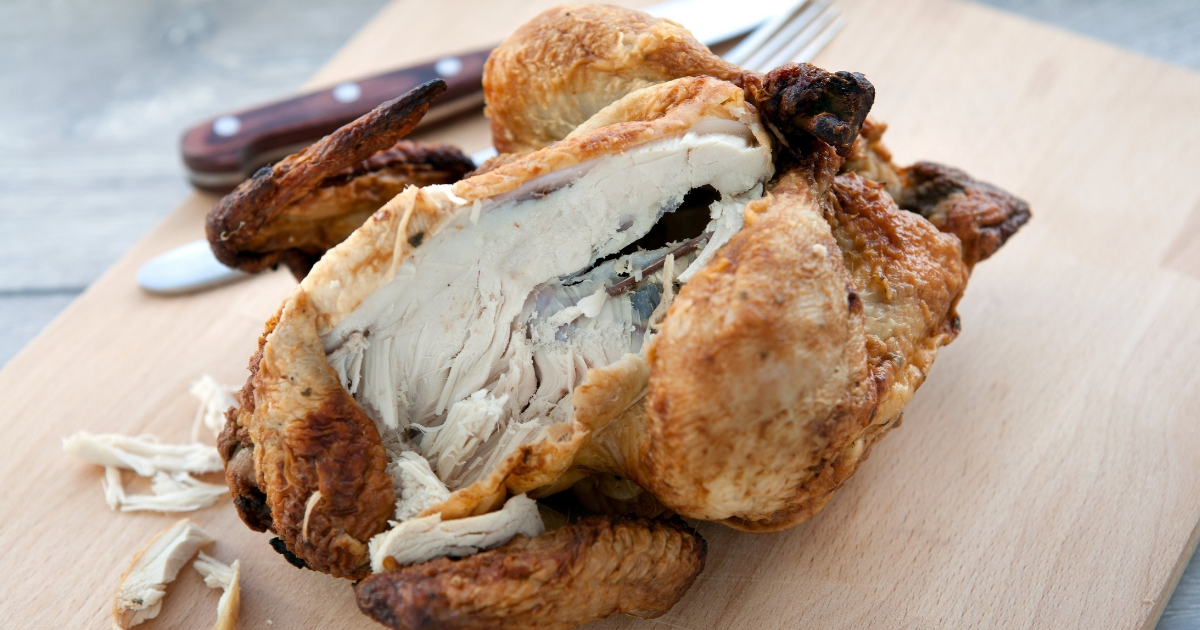 Take Your Thanksgiving Leftovers to the Next Level with These Recipes
Thanksgiving doesn't just mean time with family and friends. It's a time to be thankful for what we've been given in abundance.
More often than not, that abundance spills over to the next day or week. Before you know it, you still have two gallon-sized Ziploc bags full of spoiling turkey, a container of runny cranberry sauce, four helpings-worth of less-than-fresh mashed potatoes, and more gooey green-bean casserole than you know what to do with.
"What a waste," you say as you stare inside your refrigerator with a trash can close at hand. All this food but not enough appetite in the world to eat one more bite of stuffing.
Advertisement - story continues below
Have no fear, creative Thanksgiving leftover recipes are here! Thank heavens for social media, right? Now you can leave creativity to the pros and enjoy those leftovers without feeling like you've had the same meal every day for 2 weeks in a row.
If you're looking for something quick and easy that doesn't require much prep time, why not toss those leftovers into a casserole dish and call it a night?
A Rumble video posted by GreaterGood features a dish that's so simple, a pumpkin could make it. All you need is chopped turkey and all your sides and voila! You have a dish that's as hearty as it is easy.
Advertisement - story continues below
Maybe you're feeling a little more outgoing, and Grandma's old casserole just isn't your style. No worries, Chef Justin Beckett has you covered.
The mastermind behind Beckett's Table restaurant in Phoenix, Arizona, this chef has some more modern ideas for what to do with that leftover stuffing.
"Savory waffles are so popular right now," he says in a video for The List. "What better way to use your Thanksgiving leftovers than to make a waffle?"
All you need are eggs and that leftover stuffing, some syrup and cranberry sauce to top it off and you have yourself a savory breakfast treat.
Advertisement - story continues below
Beckett follows up his waffle recipe with one for a Quesarrito (Thanksgiving dinner southwest style) and good old fashioned Turkey Pot Pie.
"The time saving trick," Beckett says is to "go ahead and use a store bought pie crust." The pot pie takes about 20 minutes to cook — no time at all!
Maybe you know everything there is to know about dinner leftover tricks. You've made the sandwiches, the soup, and the pot pie, too.
But what about dessert? Surely there must be some other way you can have your pumpkin pie without having, well… pumpkin pie.
Advertisement - story continues below
A Beautiful Plate has a dessert recipe you can whip up in a jiffy. All you need is leftover pumpkin pie, some vanilla ice cream, milk, and whipped cream.
"Break out the stretchy pants again guys, because you're going to need them…" Laura from A Beautiful Plate writes.
Yum! Whatever you choose to do with those Thanksgiving dinner leftovers, we wish you all a very happy and tasty holiday!
Truth and Accuracy
We are committed to truth and accuracy in all of our journalism. Read our editorial standards.
Conversation