Lifestyle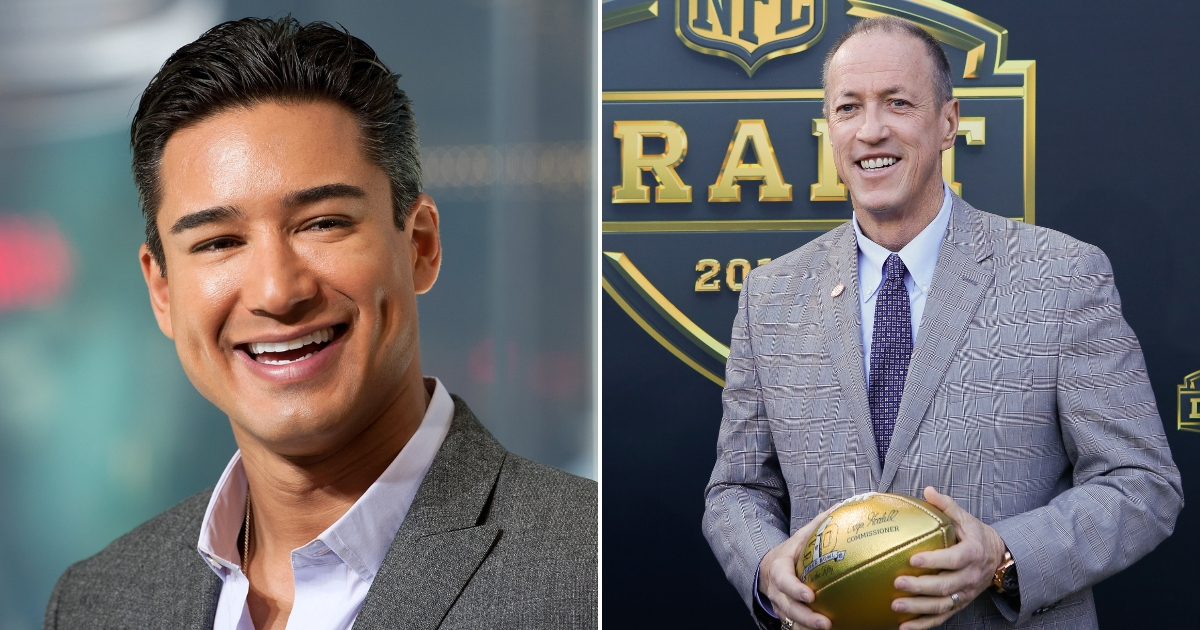 Top 6 Stories of Celebrities Professing Their Faith in 2018
As time goes on it seems it's becoming less and less common for celebrities to be open about their faith. Speaking up about the Christian faith when it's unpopular can be intimidating and requires courage.
Here are 6 different stories from 2018 of celebrities going against the grain and boldly sharing how their faith integrates into their lives:
Mario Lopez's Baptism in the Holy Land
Advertisement - story continues below
During a trip to Isreal, famous actor and TV Host Mario Lopez took the incredible opportunity to not only walk where Jesus walked but to get baptized in the same river Jesus did: the Jordan River.
Lopez posted several videos of his trip, educating his social media followers of the historical significance of the various sites he was visiting.
In one especially moving video, Lopez was joined by two priests in the Jordan River where they asked him if he believed in Jesus Christ, if he believed that he was the Son of God, and if he intended to serve him all of his life. Lopez confidently answered, "Yes, I do," to all three questions just before being dunked into the water.
Spiritual moment…#Baptized #JordanRiver #Catholic pic.twitter.com/d2dNGyCAUQ

— Mario Lopez (@MarioLopezExtra) March 22, 2018
Advertisement - story continues below
Former Miss Universe Praises God as She Passes on Crown
It is a bittersweet moment when it is finally time to crown a new Miss Universe. While one woman's dream is coming true, another woman must pass on the coveted crown and title.
When it finally became time for the 2017 Miss Universe, Demi-Leigh Nel-Peters of South Africa, to take her final walk she took the opportunity to give credit to Jesus Christ.
She began her final walk speech with a simple statement that gave a powerful look into her faith. She said, "First, all glory goes to my Heavenly Father and Savior Jesus Christ…"
Advertisement - story continues below
Nel-Peters also worked with Christ-centered ministries like God's Love We Deliver during her time as Miss Universe.
It's a sweet sight to see a woman in such an influential position of power glorifying Christ with her words and actions.
Brenda Epperson Prays a Psalm Over Her House During a California Wildfire
Advertisement - story continues below
Wildfires ravaged through California in 2018 bringing much destruction and despair.
Some residents like actress Brenda Epperson, most known for her role on "The Young and the Restless," deciding to lean on their faith during such a traumatizing time.
Knowing that the fire was headed toward her property, Epperson decided to pray the words of Psalm 91 over her home.
"Whoever dwells in the shelter of the Most High will find rest in his mighty shadow," Psalm 91 says. "I will say of the Lord he is my refuge and my God in whom I trust. Surely, he will save you from the fowler's snare and the deadly pestilence. A thousand may fall at your side, ten thousand at your right hand but it will not come near you."
Advertisement - story continues below
In a live Facebook video, she shared how God was faithful to answer her prayer and save her home from the fire.
She exclaimed, "I have been so overwhelmed by God's faithfulness through this journey and what He's done."
Comedian Kevin Hart Praises God for Protection After Jet Tire Bursts
Advertisement - story continues below
In May of 2018, comedian and actor Kevin Hart and some of his friends flew to Boston to attend the second game in the conference semifinals between the Celtics and the 76ers.
As their private jet landed at the Boston Airport, something happened that gave Hart a loud reminder: one of the tires on the aircraft blew. While no one was hurt, everyone on board was shaken up by the experience.
Afterward, Hart posted a picture of the tire on his Instagram page. "God is Good with a capital G…" he wrote.
"Had our first serious Airplane scare today. Our planes tire busted on one side as we were landing and s*** got real for a second. No body was harmed…Our pilot handled the situation perfectly. Once again God is GOOD!!!! #Blessed …P.S you can tell that spank is still shaken up by the way he is posing ???"
Advertisement - story continues below
Later on his Snapchat story, he told his followers, "I'm protected. I truly believe it. I always have, but when things like this happen, it's confirmation. Confirmation! God is good. So is life."
Selena Gomez Pointed People Struggling to Listen to Worship Music
Advertisement - story continues below
From episodes of "Barney & Friends" to Disney's "Wizards of Waverly Place" to a successful pop music career, Selena Gomez has been in the public's eye for some time.
Her struggles with anxiety and depression have also been no secret. In an Instagram live video, Gomez shared that one of the things that helps her the most during difficult times is to listen to worship music.
More specifically "This Girl" by Lauren Daigle.
Advertisement - story continues below
"I like to listen to worship music…" Gomez explained to her 144 million followers. "Here's the song I feel like I get to sing to Jesus."
Jim Kelly Reminded Us All of the Power of Prayer
Football legend Jim Kelly was diagnosed with a form of jaw cancer called squamous cell carcinoma in 2013. Since then it's been a battle for the 58-year-old Hall of Famer's life.
Even though the battle was tough, Kelly was able to lean into his faith to carry him through. Thankfully he was able to celebrate being cancer-free in July of 2018!
Advertisement - story continues below
Looking back, Kelly recognizes that God answered his heartfelt prayers during those five years and saw him through the difficult season. He posted a picture on Instagram reminding his followers of just how powerful prayer can truly be — not just in hard times, but all of the time.
"I needed to read this today after surgery on Tuesday," Kelly wrote in his caption on Instagram. "We all need prayers in our life, not only when we're hurting but all the time."
Truth and Accuracy
We are committed to truth and accuracy in all of our journalism. Read our editorial standards.
Conversation