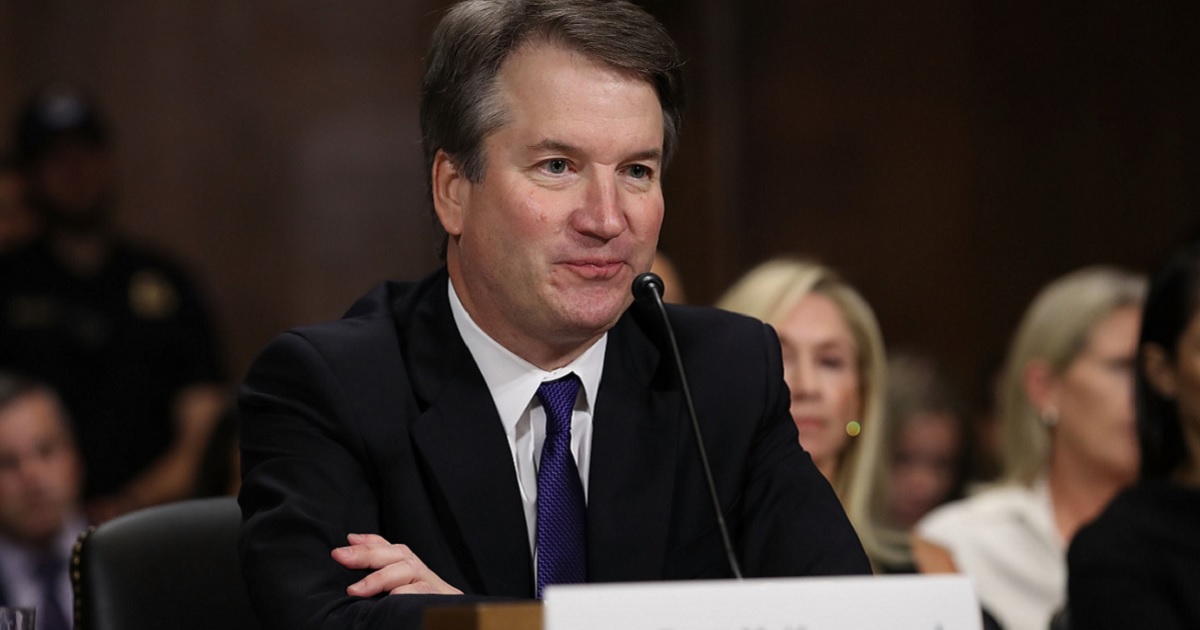 Top House Judiciary Dem Warns of Another Kavanaugh Investigation if Dems Take Over
A top House Democrat said Sunday that if Democrats gain the majority in the House, finding new ways to investigate Supreme Court nominee Brett Kavanaugh will be high on their list.
Kavanaugh's appointment to the Supreme Court has been buffeted by three allegations from women who claim that during his high school and college years, Kavanaugh was guilty of sexual misconduct either towards them or around them. On Friday, the Senate Judiciary Committee called for a one-week FBI probe of the allegations before Kavanaugh's nomination moves to the Senate floor.
However, if Democrats realize their goal of winning at least a majority in the House in November's elections, Kavanaugh will have a lot more to worry about than a one-week-long investigation, said New York Democrat Jerrold Nadler, The Hill reported.
Advertisement - story continues below
Nadler, the ranking Democrat on the House Judiciary Committee, appeared on ABC's "This Week" and said that even if Kavanaugh makes it to the Supreme Court, he will not be safe from a Democratic-led investigation.
"We would have to investigate any credible allegations certainly of perjury and other things that haven't properly been looked into before," Nadler said, without explaining when and how perjury had been committed.
Nadler said investigating Kavanaugh is essential.
Advertisement - story continues below
"If he is on the Supreme Court and the Senate hasn't investigated, then the House will have to," he said.
The New Yorker voiced concerns that the limited FBI probe into events that took place in the 1980s for which no one has offered evidence would not be thorough enough.
Do you think the Democrats will take back the House in November?
He said he hoped Arizona Republican Jeff Flake and the Senate Judiciary Committee Democrats who demanded the investigation "make clear that they will not vote for the nominee unless there is a free hand for proper investigation of these very serious allegations of sexual assault."
Nadler said the accusations alone will shadow Kavanaugh's prospects.
"We cannot have a justice on the Supreme Court for the next several decades … who has been credibly accused of sexual assaults," he said.
Advertisement - story continues below
Nadler was piqued by Kavanaugh's speech at his Thursday hearing in which Kavanaugh lambasted Democrats for playing politics with his nomination.
"His evident animus toward the entire Democratic Party, toward people associated with it, like the Clintons, should be disqualifying," Nadler said. "He showed no judicial temperament."
Asked if Kavanaugh should recuse himself from cases involving Democrats, Nadler said such a step was appropriate.
"I think the proper thing would be, yes … I was astonished at his rant … he's supposed to be non-partisan."
Advertisement - story continues below
Kavanaugh won't be the Democrats' only target if they take over the House, Nadler said, according to ABC.
"We'll hold hearings on the culture of corruption…on the separation of families at the border…on the reversal of the administration and their refusal in court to defend the Affordable Care Act…on voting rights," he said.
Conversation