News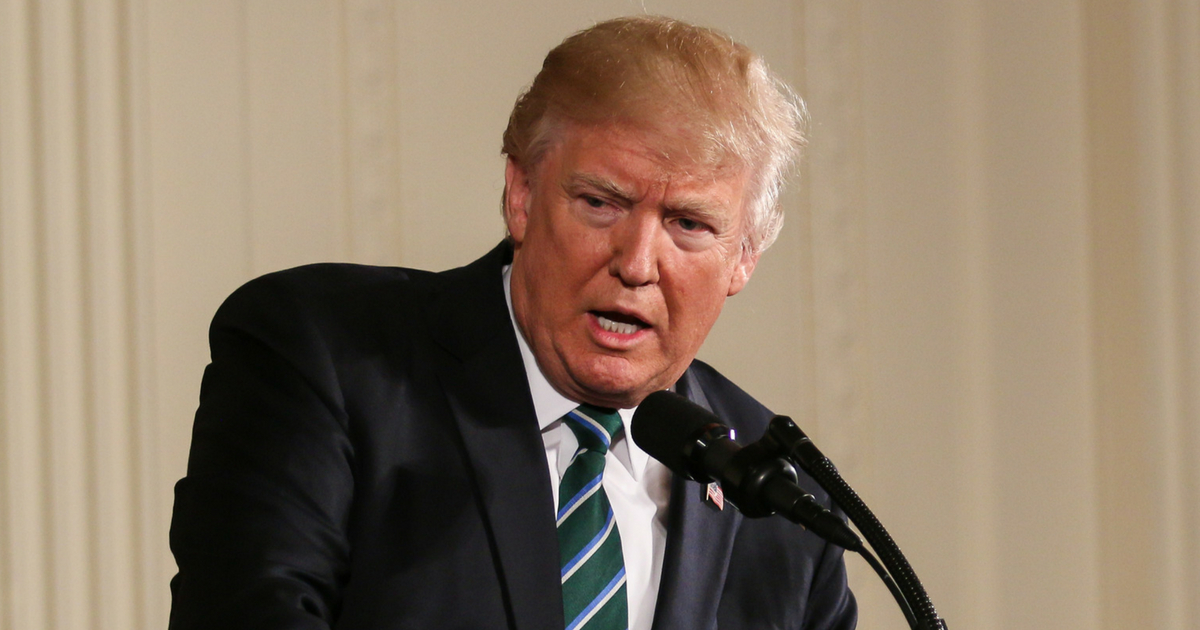 Trump Considering Major White House Shakeup for Journalists
In an interview with Fox News on Sunday, President Donald Trump said he's mulling the idea of not showing reporters on camera during White House press briefings to minimize the chances of anyone in the media trying to steal the spotlight.
"I think one of the things we'll do is maybe turn the camera off that faces them," Trump told FNC's Chris Wallace. "Because then they don't have any airtime, although I'll probably be sued for that and maybe, you know, win or lose it, who knows."
"I mean, with this stuff you never know what's going to happen," he added.
Advertisement - story continues below
Trump went on to tell Wallace that despite many heated exchanges with CNN's Jim Acosta, he occasionally enjoys a question or two from him.
"Actually I like to do it, but in many cases I don't," he told the Fox News host.
Trump, however, did criticize Acosta for being "unbelievable rude" to White House press secretary Sarah Huckabee Sanders.
He told Wallace that the White House is formulating a list of "rules and regulations" for reporters to follow going forward.
Advertisement - story continues below
The president said that if Acosta "misbehaves," the White House will "throw him out" or "stop the news conference."
Should the White House keep reporters off camera during press briefings?
The White House revoked Acosta's White House press pass after an incident earlier this month, but U.S. District Judge Timothy J. Kelly ruled last week that the White House must return Acosta's pass while a lawsuit filed by CNN against the White House moves forward.
Acosta's credentials were pulled after a heated exchange with Trump in which Acosta refused to relinquish the microphone to a White House aide after the president tried to move on to questions from another reporter.
In his ruling, Kelly said, "I will grant the application for the temporary restraining order. I order the government reinstate the pass."
Advertisement - story continues below
CNN praised the court's ruling saying, "We are gratified with this result and we look forward to a full resolution in the coming days. Our sincere thanks to all who have supported not just CNN, but a free, strong and independent American press."
Sanders said that while the judge upheld CNN's request for a restraining order, he did not rule on CNN's claim that Acosta has a First Amendment right to have access to the White House.
"Today, the court made clear that there is no absolute First Amendment right to access the White House," she said. "In response to the court, we will temporarily reinstate the reporter's hard pass. We will also further develop rules and processes to ensure fair and orderly press conferences in the future."
She added that there "must be decorum in the White House."
Conversation