News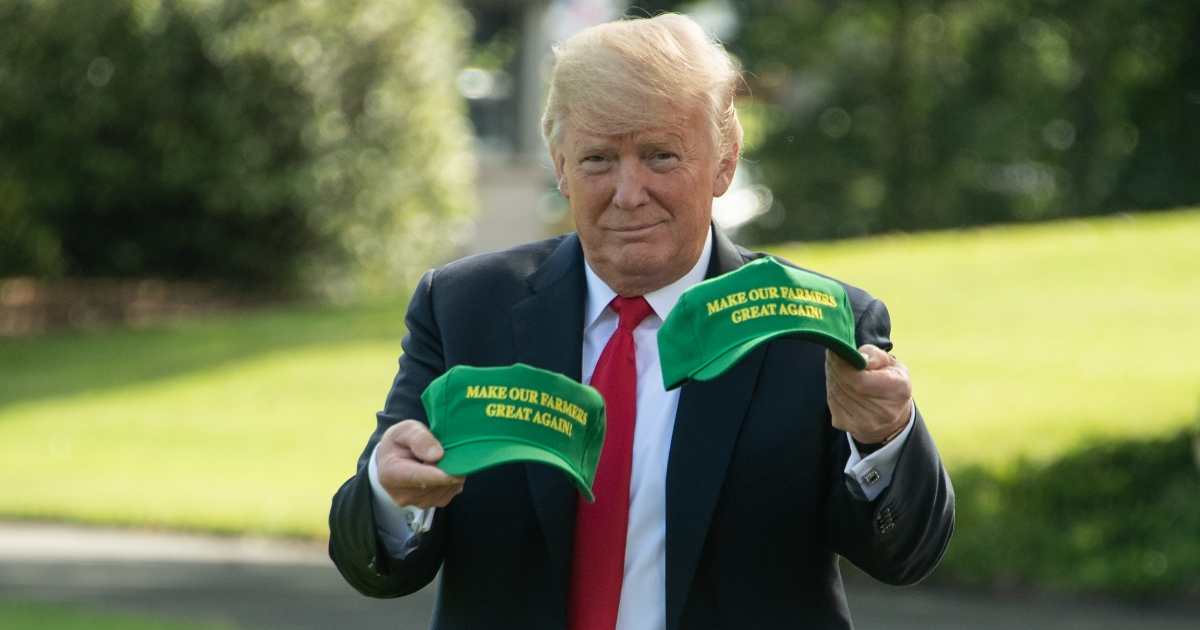 Trump Keeps Promise to Farmers, China Folds in Negotiations
China will increase its purchases of a broad range of American products under an agreement that will stave off a tariff increase President Donald Trump had planned to impose on Jan. 1, officials announced Saturday.
China agreed to buy "a very substantial amount of agricultural, energy, industrial, and other products from the United States to reduce the trade imbalance between our two countries," White House press secretary Sarah Sanders said in a statement, according to Politico.
China will "start purchasing agricultural product from our farmers immediately," Sanders said.
Advertisement - story continues below
In her statement, she said that Trump and Chinese President Xi Jinping "agreed to immediately begin negotiations on structural changes with respect to forced technology transfer, intellectual property protection, non-tariff barriers, cyber intrusions and cyber theft, services and agriculture."
America's farmer's faith in Trump has been rewarded…

Trump Makes Historic Truce With China In Extraordinarily Successful G20 Summit https://t.co/WwqgJ21iJ9

— Ryan Fournier (@RyanAFournier) December 2, 2018
Great news for our American farmers. Hopefully, we can remove some uncertainty from our markets. https://t.co/IHUEWREyeT

— Kyle Hansen, ALC (@KyleHansenALC) December 2, 2018
Advertisement - story continues below
"Both parties agree that they will endeavor to have this transaction completed within the next 90 days. If at the end of this period of time, the parties are unable to reach an agreement, the 10 percent tariffs will be raised to 25 percent," she said.
Xi also agreed to designate fentanyl as a controlled substance, meaning that Chinese citizens selling the drug are subject to China's maximum penalty, Sanders said in the statement, according to the White House media press pool.
BREAKING: China has agreed to label fentanyl a controlled substance after a meeting between President Donald Trump and Chinese President Xi Jinping.

The move represents a crackdown on the deadly synthetic opioid which kills well over 100 people a day in the U.S.

— Ryan Saavedra (@RealSaavedra) December 2, 2018
The decision came after a meeting between American and Chinese officials at the G20 summit in Argentina.
Advertisement - story continues below
"This was an amazing and productive meeting with unlimited possibilities for both the United States and China," Trump said. "It is my great honor to be working with President Xi."
At the summit meeting, Trump emphasized the positive nature of his relationship with Xi, New York Times reported.
Is this a victory for America's farmers?
"The relationship is very special — the relationship that I have with President Xi," he said.
Advertisement - story continues below
"I think that is going to be a very primary reason why we'll probably end up with getting something that will be good for China and good for the United States," he said.
Xi also offered an upbeat assessment of his partnership with Trump.
"Only with cooperation between us can we serve the interest of world peace and prosperity."
Conversation