Commentary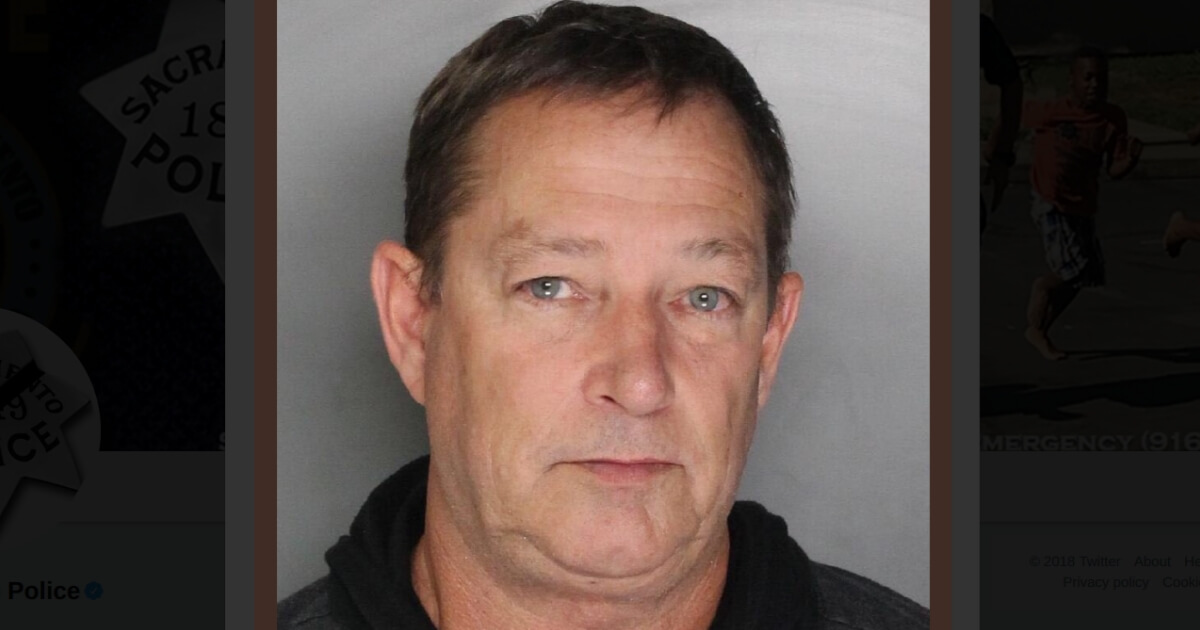 UC Berkeley 'Safety Specialist' Arrested After Genealogy Site Exposes String of Rapes
The use of DNA evidence has completely revolutionized criminal investigations — and now it's being used in ways that nobody could have predicted even a few decades ago.
Since it was first used in court cases in the late 1980s, DNA has become a well-known part of crime detection and prosecution. Now, it's being combined with something that didn't even exist until fairly recently: Social networking.
According to The New York Post, a 58-year-old man has been arrested and accused of being a serial rapist after DNA from a popular genealogy website linked him to a string of crimes.
Advertisement - story continues below
"Roy Charles Waller of Benicia was arrested without incident at the University of California in Berkeley, where he worked for 25 years as a safety specialist in the office of environment, health and safety," the newspaper explained.
Booking photo of the suspect, Roy Charles Waller in the #NorCalRapist Case, https://t.co/wB6dsnVQtC #sacpd pic.twitter.com/TRSaaAOb6M

— Sacramento Police (@SacPolice) September 21, 2018
Waller is accused of committing a dozen sexual assaults going all the way back to 1991. He evaded capture until experts took a fresh and controversial approach to the case.
"District Attorney Anne Marie Schubert said her office used DNA and genealogy websites to zero in on Waller," The Post continued.
Advertisement - story continues below
Those genealogy websites help people interested in family research discover forgotten ancestors and connections to other family trees. In recent years, the advent of inexpensive DNA collection and analysis has enabled users to be linked with other people not only though historic records, but by their genetics.
"For 27 years there has been one common thread, his DNA," Schubert told The Washington Post. "I have often said in my career that DNA is the silent witness to the truth."
Is this new investigative technique an invasion of privacy?
Authorities used a website called "GEDmatch" to finally catch up with the accused rapist. They had his DNA from several cases, but kept hitting dead ends when it came to linking that evidence to a specific person.
All that changed with GEDmatch. In simple terms, investigators stopping trying to match the collected DNA to the rapist, and instead used a genetic database to find people who were likely related to the suspect.
"This is the second notorious, long-standing case that has been solved by finding a close DNA match and working backward to find the suspect," reported Refinery 29.
Advertisement - story continues below
The previous suspect who was found using the same method was Joseph James DeAngelo, who is accused of being the notorious Golden State Killer.
Combining DNA with aspects of social networking could be revolutionary — but as you might expect, the process is not without critics.
"The practice is gaining popularity around the country amid questions of whether it is an invasion of privacy for law enforcement to use government-run DNA database results when it is DNA submitted by a relative rather than the suspect themselves," explained Refinery 29.
"Authorities have not clarified whether they used a familial match to discover Waller or whether he had submitted DNA himself to GEDmatch in the past," the magazine continued.
Advertisement - story continues below
Criminal investigations have always been a bit at odds with privacy. After all, the most efficient system for rapidly solving crimes would be one where authorities can search anyone at any time. But we don't live in a police state.
Finding the best balance between bringing suspects to justice and respecting constitutional liberties is important, and it will be interesting to see how this new investigative technique matures.
With that said, it's no doubt a relief to past victims that this accused rapist who hid in plain sight has finally been caught, and that looks like a "win" from almost every perspective.
Conversation