Sports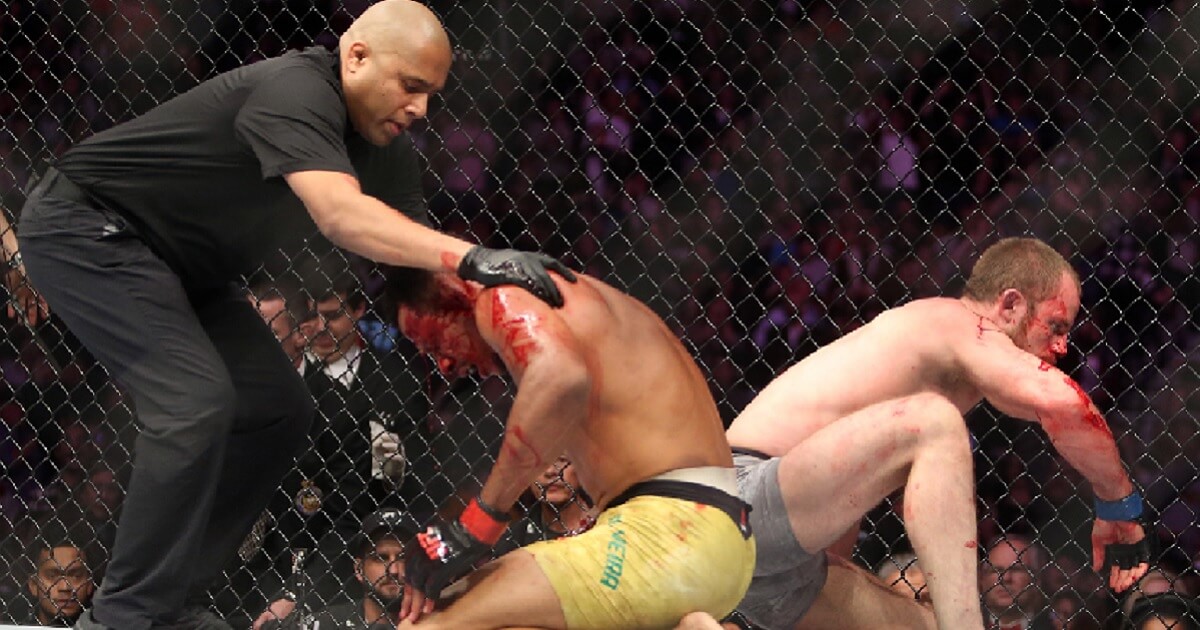 UFC Fighter Reportedly Injured in Grenade Attack
UFC fighter Alex Oliveira was injured by an exploding grenade while back home in Brazil for the Christmas holiday.
Oliveira was celebrating with his family on Christmas Eve near Rio de Janiero when he went out to get some gas.
While driving to the gas station, he saw members of his family involved in an altercation, according to a report from Yahoo Sports.
Advertisement - story continues below
When he got out of his car to see what was going on, one of the attackers threw a grenade toward him.
The grenade exploded and some of the shrapnel got lodged in his leg and foot, Yahoo Sports reported.
Alex Oliveira injured by grenade fragments in Christmas eve incident in Brazil (@guicruzzz) https://t.co/FZIIhKumPR pic.twitter.com/HvjXmItn1S

— MMAFighting.com (@MMAFighting) December 25, 2018
Advertisement - story continues below
"One guy came up and pointed a gun at my nephew's face, and that's when people started pushing each other," Oliveira told Brazilian TV station Rio Sul, reported Yahoo.
"They had machetes, knives, a grenade. They threw a grenade in my direction. Fragments flew to my leg and my foot," Oliveira added.
Oliveira was taken to a local hospital to have the shrapnel removed.
Alex Oliveira's first post since getting injured by a grenade. It's like nothing ever happened. He's definitely gonna fight within a month or two somehow. #ufc #mma pic.twitter.com/rNKFOTs7Dv

— FKA UFCFaceSwap (@mmarandom) December 26, 2018
"They opened my leg to take out the shrapnel, they got the point," Oliveira told Rio Sul, according to a computer translation. "I've got my leg bandaged here with a bandage."
Advertisement - story continues below
His manager, Alex Davis, said Oliveira is OK, ESPN reported.
"Having a grenade explode near you but only getting a few shrapnel splinters is a lucky day!" Davis wrote in a Twitter post.
Are you a fan of Alex Oliveira?
Oliveira later reported the incident to the local police.
Advertisement - story continues below
Oliveira, whose nickname is "Cowboy," fights in the UFC's welterweight division. He has a career record of 19-6-1 and is ranked No. 15.
He last last fought on Dec. 8 at UFC 231 in Toronto. He lost that fight to Gunnar Nelson in a stunning second-round submission that featured Oliveira bleeding profusely from Nelson's attack.
Conversation