News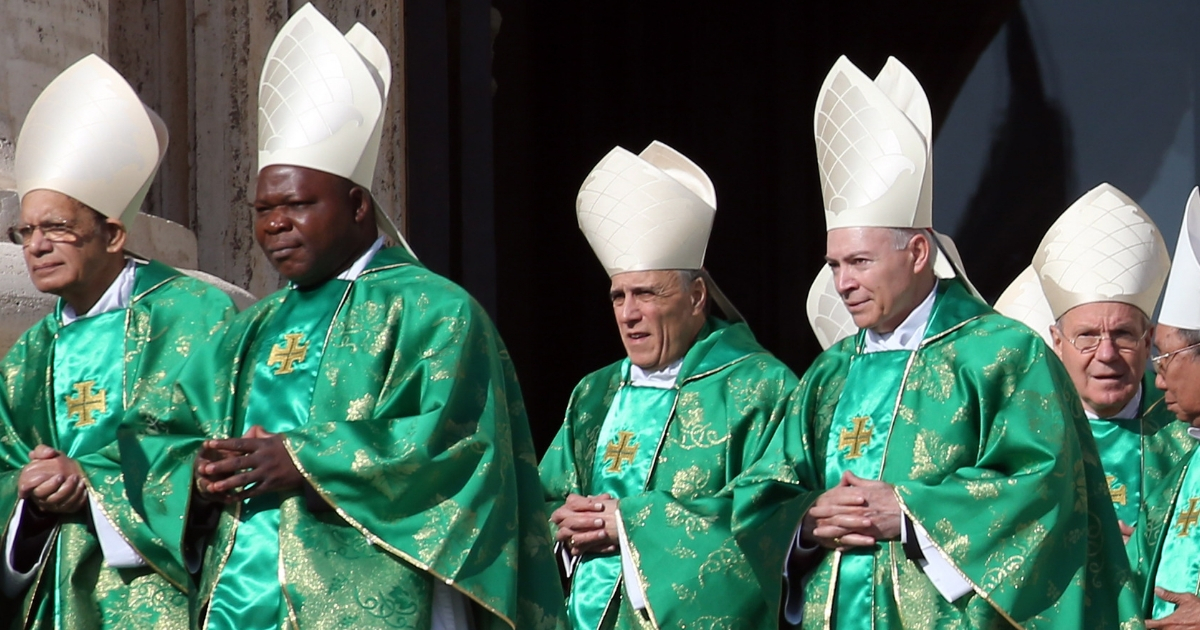 US Bishops Officially Call for 'Reasonable Gun Measures'
The U.S. Conference of Catholic Bishops is calling for "reasonable gun measures" after a California attack that left 12 dead.
Twelve people, including a police officer, were killed late Wednesday when a man identified as Ian David Long, 28, opened fire inside a crowded bar. Officials have said Long used a legally purchased .45-caliber handgun with an extended magazine, ABC reported.
Cardinal Daniel N. DiNardo of Galveston-Houston, president of the bishops' group, issued a statement Tuesday calling for prayer and policies to address gun violence.
Advertisement - story continues below
"We must bring this tragedy to the Lord in prayer. This new incident of gun violence strikes just as the funerals are barely complete from the last mass shooting. More innocent lives are lost because of one individual and his ability to procure weapons and commit violence," the statement said.
"The bishops continue to ask that public policies be supported that would enact reasonable gun measures to help curb this mad loss of life," the statement said.
"Only love can truly defeat evil. Love begets love, and peace begets peace, but anger, hatred and violence breed more of the same. Today we pray for the victims and their loved ones and all those impacted by this senseless violence.
"Let us pray that 'In the tender compassion of our God the dawn from on high shall break upon us, to shine on those who dwell in darkness and the shadow of death, and to guide our feet into the way of peace.' Lk. 1:78-79," the statement said.
Advertisement - story continues below
On the group's website, the bishops outline what they define as "reasonable measures."
The bishops support "measures that control the sale and use of firearms, such as universal background checks for all gun purchases" as well as "limitations on civilian access to high-capacity weapons and ammunition magazines."
What do you think about the bishops' reaction?
Some recommendations do not focus on weapons, such as the bishops' call for "improved access to and increased resources for mental health care and earlier interventions" and "an honest assessment of the toll of violent images and experiences which inundate people, particularly our youth."
The group also supports what it called "a more appropriate minimum age for gun ownership, and to ban 'bump stocks.'"
In California, Los Angeles Archbishop Jose H. Gomez put his focus on the families of those affected by the shooting, according to Catholic News Service.
Advertisement - story continues below
"May our Lord in his mercy receive the souls of those who have died, and may he comfort those of us who have been spared," he said at a memorial service in Thousand Oaks.
"We pray for peace in our communities and for peace in the hearts of all those who are troubled and disturbed.
"We are all so sad in the face of a violence that just makes no sense. We open our hearts to the families and friends of those who were killed, and we try as best we can to share their grief with them," he said.
"The hurt they are suffering, we can never really know. What they have lost, we cannot return to them. But we can walk with them. We can help them to find healing and hope. We can help them to discover the love of Jesus, even in this dark time."
Conversation