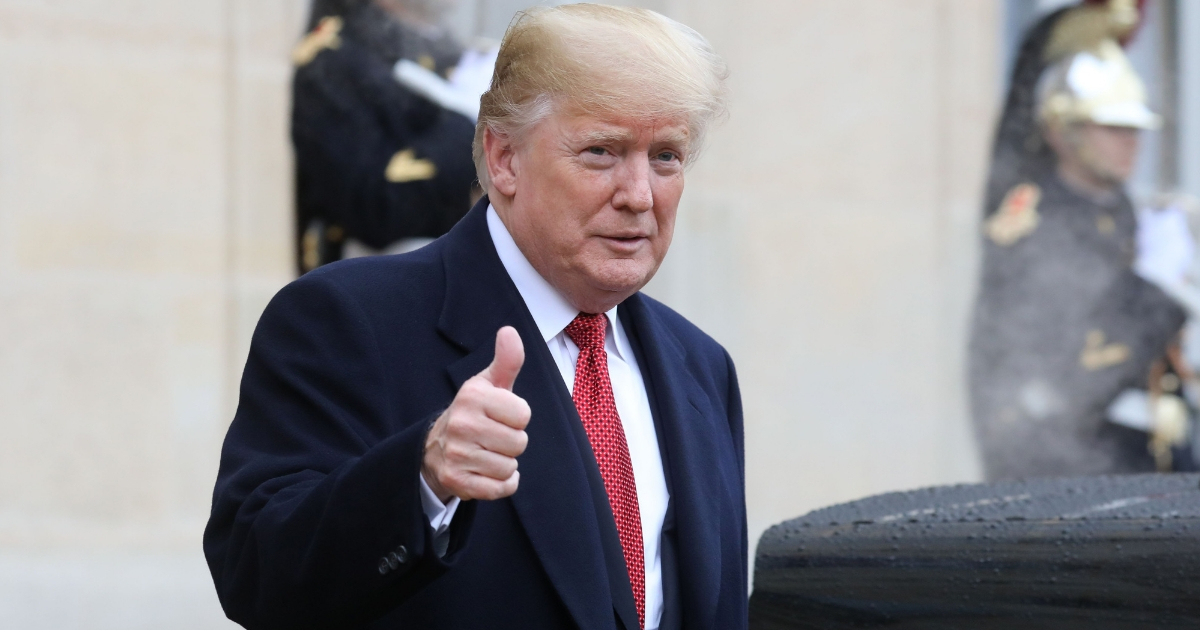 US Leads the World in Cutting CO2 Emissions While Most Countries Go the Opposite Way
The United Nations is urging countries to pursue more aggressive emissions-cutting policies to keep post-Industrial Revolution global warming under 2 degrees Celsius.
The U.N. released a report Tuesday that says the world must revamp efforts several times what they are currently to avoid climate change's worst effects.
The United States leads developed countries in cutting emissions. President Donald Trump ignited a furor in the environmental community when he announced he would pull the U.S. out of the 2015 Paris climate accord.
Advertisement - story continues below
The agreement outlined strategies and goals for combatting climate change, but the deal, without an enforcement mechanism, has done little to reduce the world's carbon output.
Most countries continue to increase their carbon emissions.
China, the largest contributor to increasing emissions, has said it will continue to increase emissions for several more years before peaking and focusing on reducing emissions.
India will continue to develop and increase its fossil fuel use.
Advertisement - story continues below
European countries increased emissions by 1.5 percent in 2017 on average, according to an annual report by British Petroleum.
Germany and France, both attempting to ratchet up environmental policies, increased emissions by 0.1 and 2 percent, respectively.
Do you think it was a good idea to leave the Paris climate accord?
"The science is clear; for all the ambitious climate action we've seen — governments need to move faster and with greater urgency. We're feeding this fire while the means to extinguish it are within reach," U.N. Environment Deputy Executive Director Joyce Msuya said in a statement.
The U.N. blames the climate accord's failure on world leaders' reluctance to act. Most of the world's electricity and standard of living is propped up by fossil fuels, but recent reports have claimed that unchecked climate change will devastate the Earth with extreme heat, flooding and rampant poverty.
"The missing link here is leadership," U.N. Environment program officer Philip Drost told The Wall Street Journal.
Advertisement - story continues below
"It's a matter of countries not yet wanting to take those bold steps. It is, of course, an incredibly difficult task to move from a fossil-fuel-based economy to a carbon-free economy."
The United States's emissions hit a near-seven decade low in 2017. The U.S. power sector has cut emissions by roughly 28 percent since 2005.
A version of this article appeared on The Daily Caller News Foundation website.
Conversation