News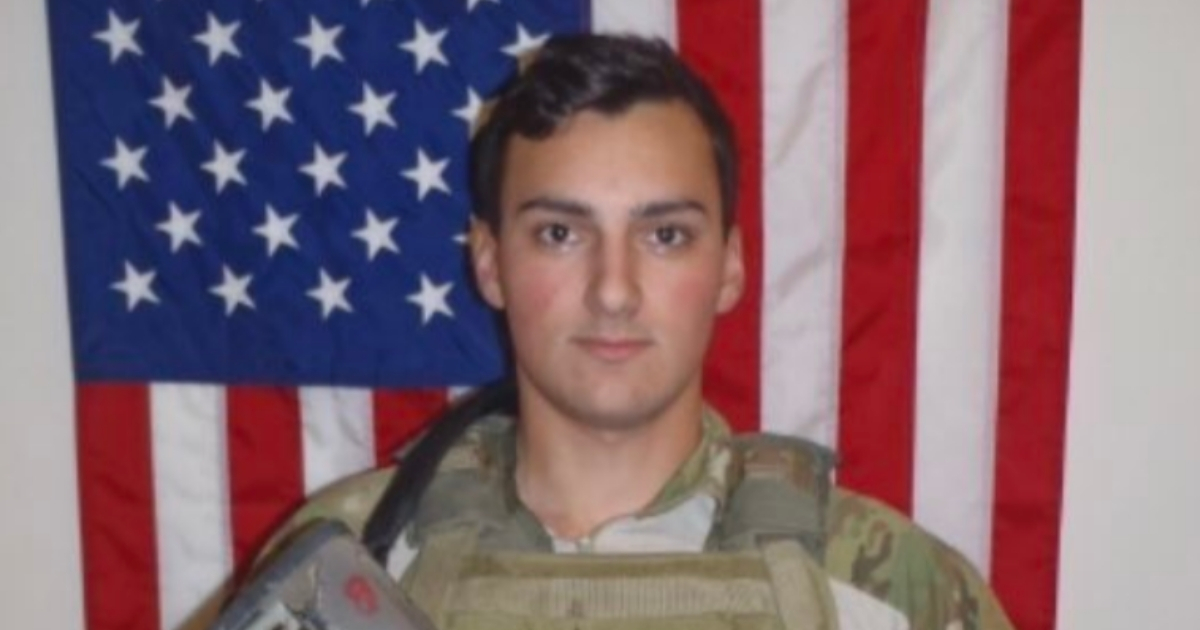 US Soldier Killed in Afghanistan Identified as Army Ranger on His Third Deployment
The U.S service member killed in Afghanistan Saturday has been identified as Sgt. Leandro A.S. Jasso, 25, according to the Department of Defense.
Jasso, from Leavenworth, Washington, was an Army Ranger assigned to 2nd Battalion, 75th Ranger Regiment on his third deployment to Afghanistan supporting Operation Freedom's Sentinel.
He was killed "as a result of wounds sustained while engaging enemy forces in Khash Rod District, Nimruz Province, Afghanistan," the Defense Department said in its statement, a region the U.S. is not known to be conducting military operations, according to The Washington Post.
Advertisement - story continues below
"The loss of Sgt. Jasso is felt by his family and loved ones, by all who served with him and by all on this mission to protect our country and our allies," said Gen. Austin "Scott" Miller, the top U.S. officer in Afghanistan.
Jasso enlisted in the Army in 2012 and thereafter completed the Basic Airborne Course. Among his decorations are the Army Achievement Medal, the Army Good Conduct Medal, the Ranger Tab, the Combat Infantryman Badge and the Expert Infantryman Badge.
Honoring Army Ranger Sgt. Leandro Jasso, 25, from Leavenworth, Washington killed Saturday battling al-Qaeda in SW Afghanistan. Jasso part of elite 75th Ranger Regiment pic.twitter.com/s7TETmoerB

— Lucas Tomlinson (@LucasFoxNews) November 25, 2018
Advertisement - story continues below
"Sgt. Jasso was a humble professional who placed the mission first, lived the Ranger Creed and will be deeply missed," Lt. Col. Rob McChrystal, the commander of Jasso's battalion, said in a statement, according to the Army Times.
Gov. Jay Inslee of Washington said in a statement that "we are profoundly grateful for his service and sacrifice."
25-year-old Army Sgt. Leandro A.S. Jasso was killed in Afghanistan during combat operations. A dignified transfer was held for his body on Monday. https://t.co/4KIXYwx8ci pic.twitter.com/6tk74lYwEI

— CBS News (@CBSNews) November 27, 2018
News of Jasso's death spread fast in his hometown of about 2,000 people.
Advertisement - story continues below
"You hear the stories of kids enlisting and going off to war and then losing their life, but it really hits home with us, being a small town," Elia Ala'ilima-Daley, principal of Cascade High School, where Jasso graduated in 2012, said in an interview with the Seattle Times.
"Everybody knows everyone."
Jasso's death marks the 10th U.S. military fatality in 2018, and the second this month.
Army Maj. Brent Taylor of the Utah Army National Guard was also killed in combat in November in an apparent insider attack in Afghanistan.
Advertisement - story continues below
Initial reports indicated that Taylor was shot and killed by a member of the Afghan security forces, according to Operation Resolute Support, the NATO training mission in Afghanistan.
Content created by The Daily Caller News Foundation is available without charge to any eligible news publisher that can provide a large audience. For licensing opportunities of our original content, please contact licensing@dailycallernewsfoundation.org.
A version of this article appeared on The Daily Caller News Foundation website.
Conversation