Commentary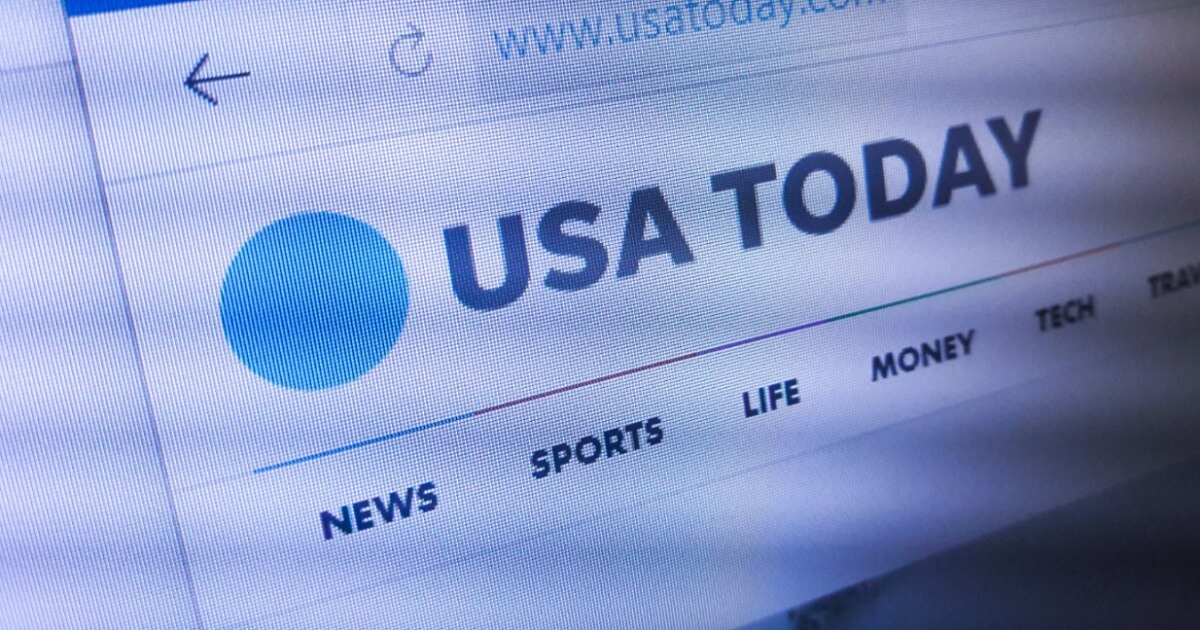 USA Today Gets Blowback over Implied Pedophile Narrative on Kavanaugh
If anybody is still unsure about why the American people no long trust big media, a recent editiorial decision by USA Today should clear it up.
On Friday evening, the national newspaper posted a disturbing comment on its official Twitter page that took the media circus over Supreme Court nominee Brett Kavanaugh to a new low.
Quoting its own USA Today Sports reporter Erik Brady, the famous newspaper shockingly implied that Kavanaugh was some sort of pedophile who needed to stay clear of children.
Advertisement - story continues below
"The U.S. Senate may yet confirm Kavanaugh to the Supreme Court, but he should stay off basketball courts for now when kids are around," posted USA Today.
Kavanaugh, of course, has faced completely unproven allegations that around 40 years ago, he supposedly sexually assaulted a girl while they were both teenagers in high school.
As anyone who has followed the story knows, even that claim has failed to stand up under scrutiny. Evidence supports the judge's claim that it never happened, and every alleged witness — including a female friend of the accuser — has said on the record that they don't remember it happening.
Advertisement - story continues below
Here's the important point: Even amid the flurry of unsubstantiated claims about Kavanaugh, there has not been a single accusation, or even hint, of pedophilia during the entire scandal. (Until, of course, USA Today saw fit to raise the scurrilous subject.)
The allegations all deal with teenagers at parties with other teenagers during the early 1980s, when Kavanaugh was in high school or his first year of college, making USA Today's implication of the respected judge being unsafe around children false and possibly libelous.
Do you think this tweet from USA Today would count as libel?
It must also be noted that Kavanaugh is a family man with daughters of his own, making the veiled accusation even more sickening.
A day after the incendiary tweet was posted, USA Today backtracked, and removed the original post. "A previous tweet contained a statement that has since been edited out of a sports column. That tweet has been deleted," the newspaper admitted.
But the damage had been done, and critics quickly pointed out the absurdity of the tweet.
Advertisement - story continues below
"This is a truly evil piece," wrote National Review editor Charles C. W. Cooke.
This is a truly evil piece.

— Charles C. W. Cooke (@charlescwcooke) September 29, 2018
USA Today needs to Change name to Socialism Today! All the leftist News outlets do not appreciate the freedoms they receive and could give a damn about the millions who gave their lives for freedom of speech & free press. Sadly many in the press take for granted the 1st amendment

— Bruce Renner (@rennergizer) September 30, 2018
Disgusting! USA does know the word …ethical!

— Bill Channon (@Churin) September 29, 2018
Advertisement - story continues below
Indeed, it's almost impossible to picture how this tweet and the accompanying article were both approved by editors at a national newspaper without somebody realizing how wrong it was.
That is, of course, unless the publication knew exactly what it was doing … and purposely ran a disturbing hit piece to further slam a Supreme Court nominee.
This is where we are in 2018: There is more and more evidence that the mainstream media are not even-handed arbiters of truth, but active participants in trying to warp our political system.
The fact that we're even considering that as a serious possibility should alarm every American.
Conversation